Gannon Grabs First Elite Series Win; McBeth Battles to Top
Gannon Grabs First Elite Series Win; McBeth Battles to Top
DGPT - Des Moines Challenge Final Recap
Monday, July 12, 2021 - 14:17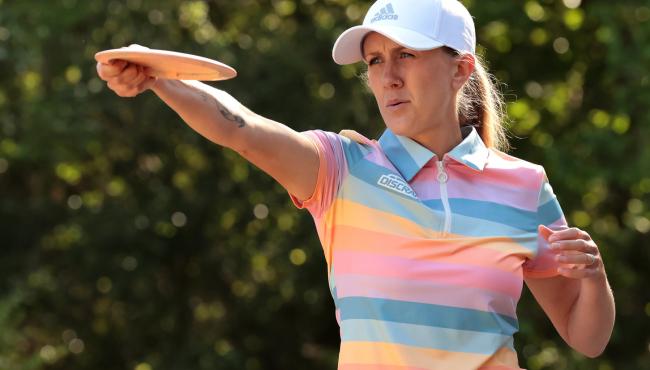 When the skies finally cleared, the action picked up in a big way to close out the Disc Golf Pro Tour – Des Moines Challenge on Sunday.
Missy Gannon added a little lightning of her own on the 18th hole on Sunday.
Gannon cashed an edge-of-circle putt to grab a one-shot victory and the first PDGA Elite Series win of her career to cap a wild and weather-filled weekend in Iowa.
Full coverage of the DGPT - Des Moines Challenge »
Due to severe weather throughout the weekend, Gannon entered Sunday's second and final FPO round tied on top of the leaderboard at 3-under par with Paige Pierce and Kristin Tattar with 18 holes to go.
"You just have to play every round like it's the last round," Gannon told the Disc Golf Network's Christine Jennings. "I just had to get it done. It was a lot of pressure, a lot of nerves but I'm glad I was able to knock it down."
Jessica Weese matched the hottest round of the day on Sunday at 4-under with Catrina Allen and parked her upshot for a drop-in birdie to put the pressure solely on Gannon's putter.
"Everything just felt like it was clicking," Gannon said. "My putting is something that I lean on and I did really well in Round 1. I had a few that missed today that would've been going into the final hole, but I think putting was the key.
"I didn't know what the putt was for until I got up there."
Gannon was first in C1X putting through two rounds and near the top of a number of UDisc stats.
Weese finished second at 4-under par, two strokes ahead of Pierce and Tattar at 2-under. Allen finished fifth at 1-under.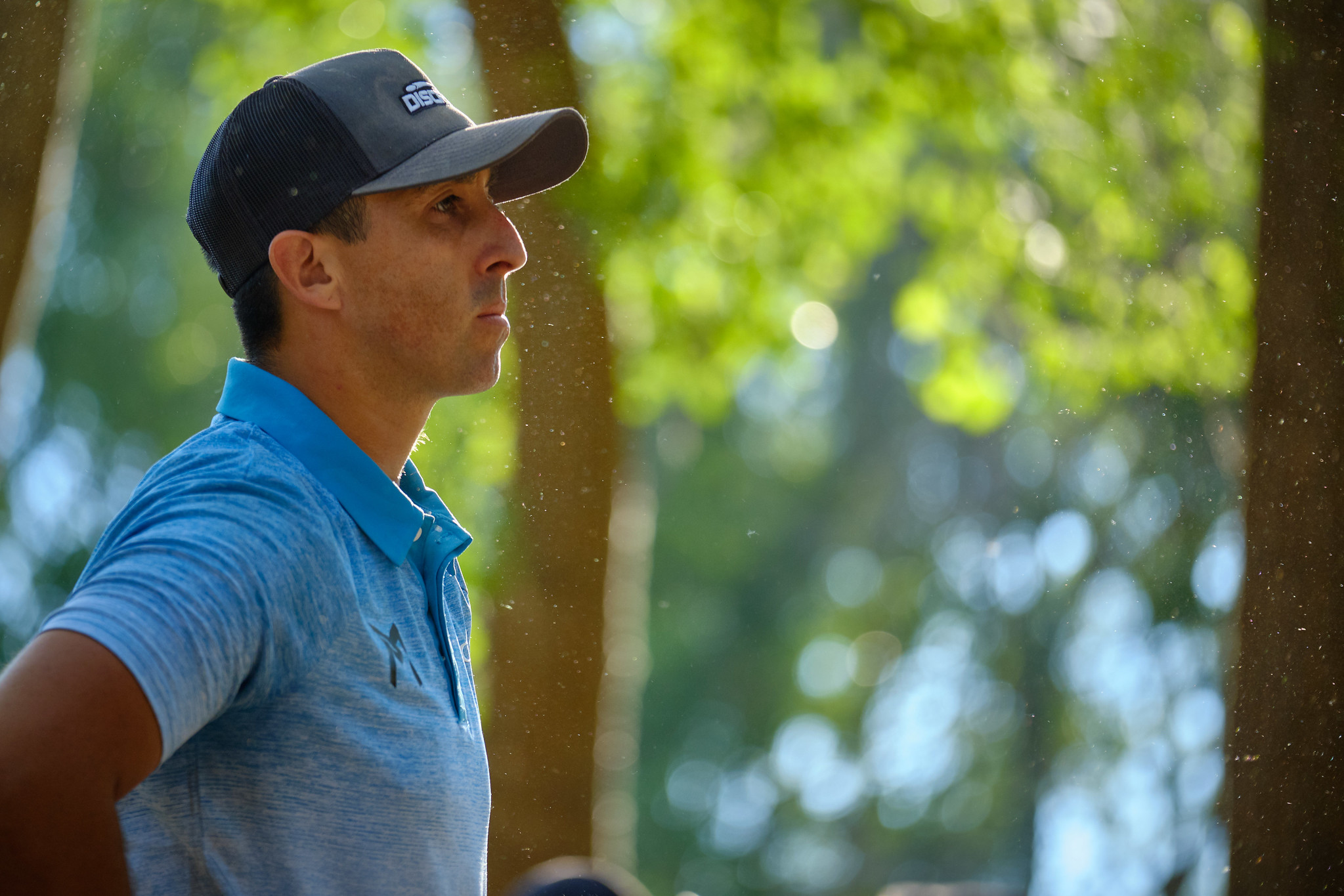 On the MPO side, Paul McBeth was at his Sunday's best.
McBeth surged Sunday morning as the MPO field finished their second round and carried that into the afternoon.
At one point during the second round on Saturday, McBeth was eight strokes back of Calvin Heimburg, as pointed out by the DGN's Nate Doss. But once the weather cleared and play resumed Sunday morning, McBeth birdied eight of the 11 holes he played to grab the lead.
It was close throughout the afternoon, but McBeth held that lead until the end.
Gavin Rathbun pulled to within a stroke with a birdie putt on 8. Meanwhile, Heimburg turned in a scorching 13-under round to enter contention from the chase card.
McBeth parked the 16th and executed a perfect scramble on 17 to seal his first DGPT victory of the season.
Heimburg finished two strokes back at 26-under, one ahead of Rathbun. Raven Newsom and Ben Callaway tied for fourth at 22-under par.
PDGA Elite Series action resumes at the DGPT – Discraft Great Lakes Open on July 23-25.