For Des Reading, An 'Evolution'
For Des Reading, An 'Evolution'
Disc Golf Hall of Famer joins the PDGA team as youth and education coordinator
Sunday, February 17, 2019 - 18:16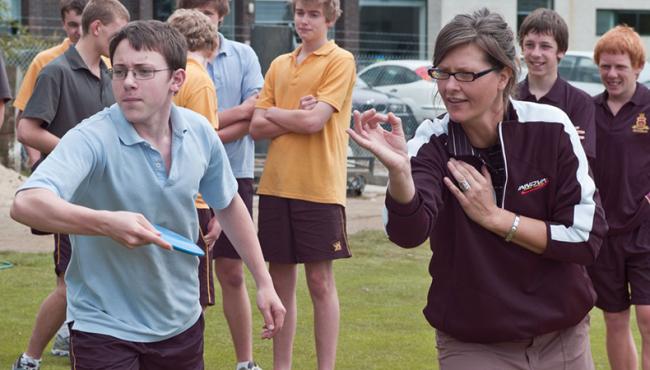 Throughout an illustrious career that's spanned 20 years, more than 200 wins, and four PDGA World Championship titles, Des Reading has more than left her mark on the course. A decorated sportswoman, five-time United States Disc Golf Champion, and influential shepherd of the game, the Iowa native has also made an impact off of it: She has conducted more than 20 clinics per year for the past two decades, trained thousands of educators at physical education conferences and, most significantly, is the co-creator of the Educational Disc Golf Experience (EDGE), the first standards-based disc golf curriculum.
When listed out, Reading's accolades and accomplishments could easily span from the edge of the circle and land in the basket. Now, she is bringing that same impact to the Professional Disc Golf Association as the organization's new youth and education coordinator, a role she will assume in April.
"I'm in a great place in my life where it's such a unique opportunity," Reading said. "When you look at the actual criteria of the job itself, it's open. I have an opportunity, just like with EDGE, to create something and leave it for our organization to go with. You don't really get two of those opportunities in life…so I had to seize it. I think that's the key, too: I want to leave it for the organization. This isn't about me – this is about us."
Reading rose above a crop of 57 other applicants for the position. According to PDGA Executive Director Joe Chargualaf, she was a natural fit.
"We are extremely excited to have Des joining the PDGA staff as our youth and education coordinator," Chargualaf said. "This is a position we've wanted to create for several years now, and this is the perfect time to do so. As an organization, one of our top priorities is to attract more youth to the sport, and we believe focusing our efforts on introducing disc golf into school systems and youth programs will help us do just that.
"When it comes to qualifications, Des is second to none," Chargualaf continued. "She not only possesses a well-rounded resume as a professional educator, but her practical experience with running, promoting, and developing youth and education events and programs throughout her prestigious Hall of Fame disc golf career made her an easy pick for the job. We look forward to seeing her continued contributions to the sport as a member of the PDGA team."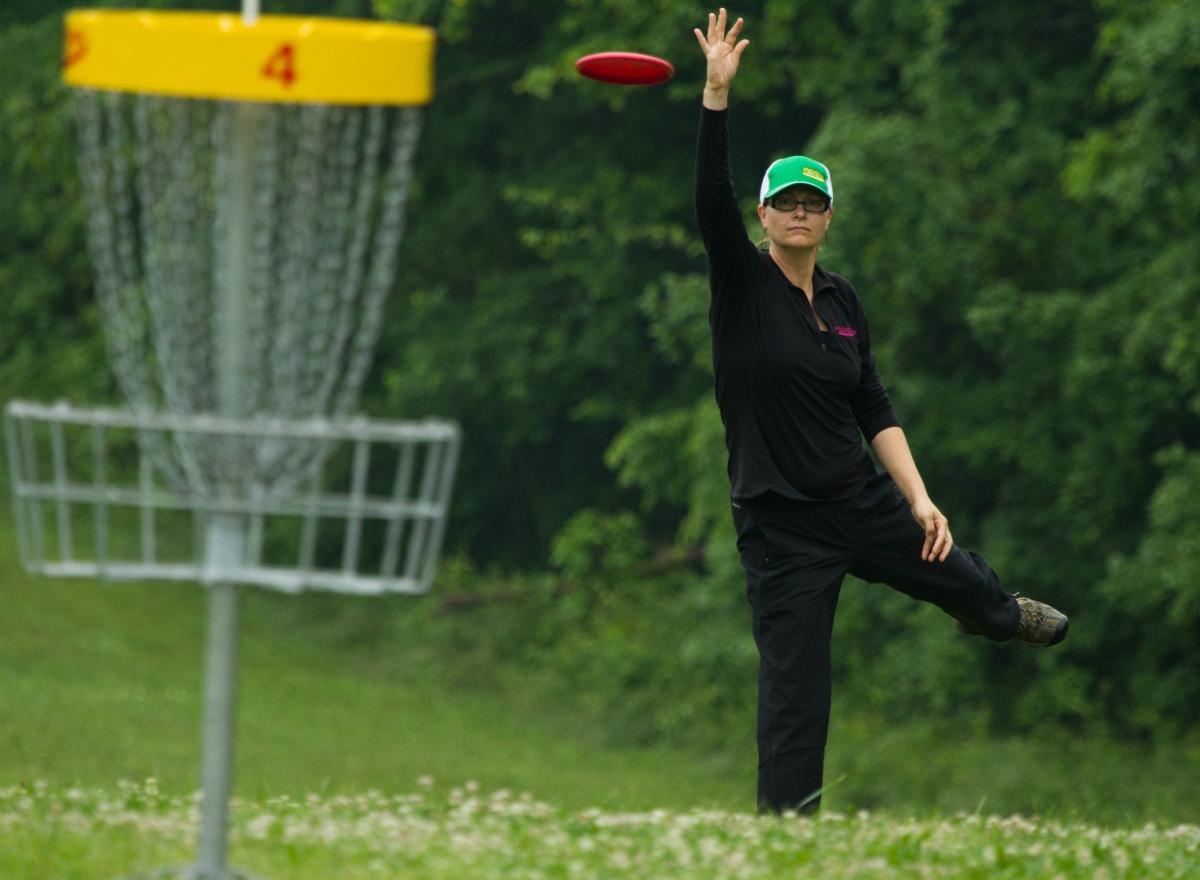 Ironically enough, when Reading was sitting at the PDGA Board of Directors' fall summit and initially heard that this position would be open, she was slightly taken aback. She knew she and husband Jay were doing phenomenal work with EDGE, and she wasn't sure where a new PDGA-based position would fit in with their organization. After some reflection on what resources the PDGA could devote to a position like this – and that the organization was still looking to support and build off of EDGE and other educational programs like Zoe Andyke and Dustin Keegan's Universal Play – Reading said the "switch went off" and she knew it was time to apply for the job.
"There is a disc golf movement going on, but EDGE can only do so much," Reading said. "It's doing perfectly in what it's designed to do, with school programming in all 50 states and abroad. EDGE just hit a milestone with awarding over $200,000 in grants. I feel like by taking this position I can explore and strengthen ideas and other concepts on how to introduce disc golf to youth. I think evolution is a nice word for it. It's a nice fit."
Part of that evolution involves Reading stepping away from EDGE, a decision she admitted was not easy.
"It was a huge leap. I did exciting work with EDGE," Reading said. "I totally enjoyed it…It's kissing your baby goodbye."
She's also parting from longtime sponsor Innova Discs, a company who invested in her before her resume exploded to a world-class level. To be clear, though, Reading is not retiring from competition.
"I am going to miss being part of the Innova sponsored competitive team. They have been with me since the beginning, before my first world championship in 2002," Reading said. "I am proud to have had only one manufacturing sponsor. It was a difficult decision to let go. My heart is still a bit heavy from it."
Those decisions were ultimately outweighed by the opportunity in front of her, as Reading now has the chance to shape the PDGA's whole system of youth outreach. She said she knew of 13 youth-based disc golf organizations off the top of her head, and would like to network with them to empower and support their missions. A first step will be to create an active database of what youth or educational offerings are available, then use that research as a jumping off point for the PDGA's own direction, programming, marketing, and promotional materials.
From there, the role gets back to her roots: She and Jay first started an after-school disc golf program in Texas in the early 2000s, when they were long-term substitute teachers in the Austin Independent School District. They noticed disc golf equipment, while available, did not get used because the teachers did not feel comfortable teaching an unfamiliar sport.
"We need to empower the teachers," she said. "I would like to implement a PDGA training program [to help others] become a certified trainer.
"I think the PDGA has a great resource base…and this can tie us all together," Reading continued.  "There are a lot of good programs out there, fulfilling different aspects of the sport's growth. Disc golf has always needed a large network of support to grow. I see the youth and education coordinator as focal point for this growth."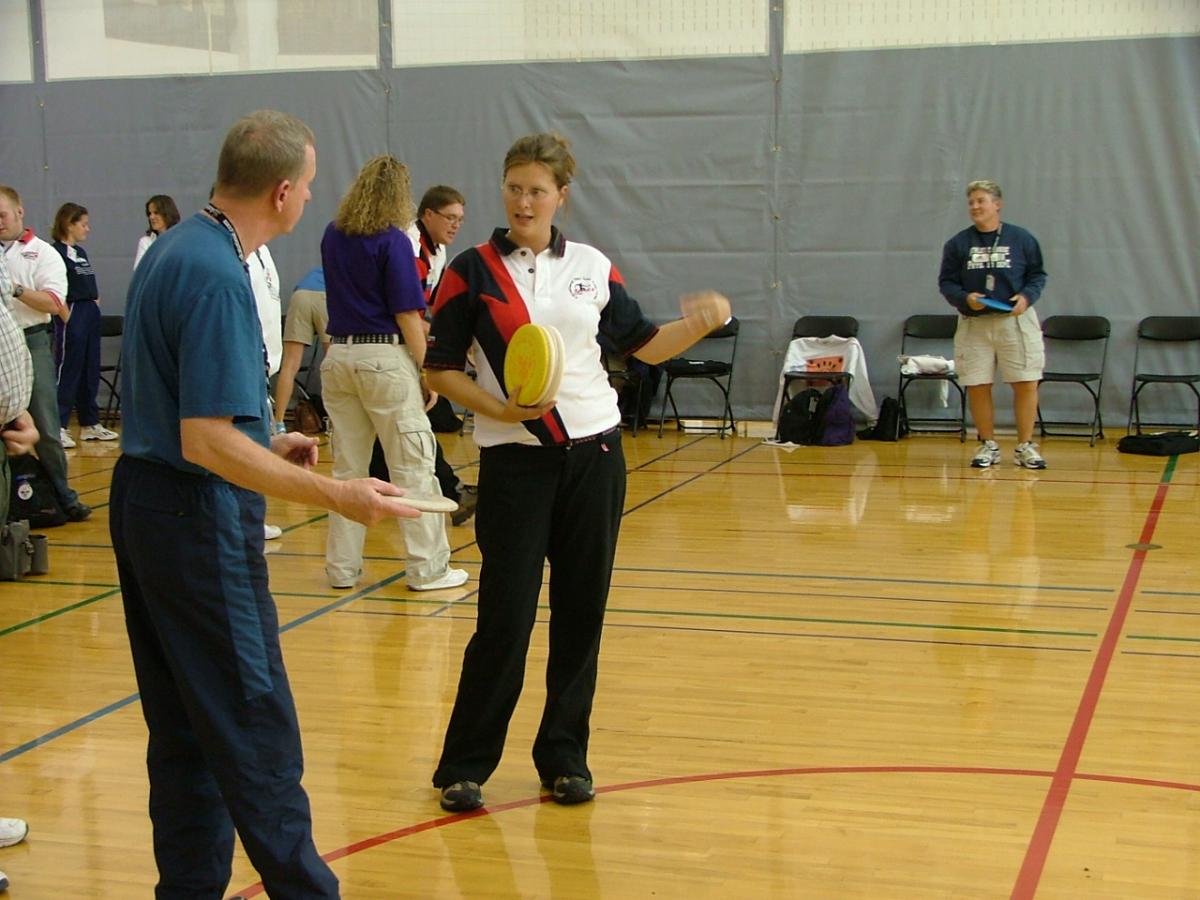 Ultimately, the new position brings her career full circle. Much like when she made the decision to move from Iowa to Texas to explore being a professional disc golfer and teacher, Reading is focused on espousing disc golf as an accessible, lifetime activity.
"In the end, I moved to pursue my own disc golf dreams, then I found a vehicle to share it with everyone else," she said.
This is yet another long drive for Reading. Only this time, she'll be taking the wheel for the PDGA.
Comments
Way to go Des! That's awesome!
Great article! Well written