Lessons on the Lifetime Sport
Lessons on the Lifetime Sport
PDGA Youth & Education, E.D.G.E team up to educate PE teachers about disc golf
Monday, July 19, 2021 - 14:35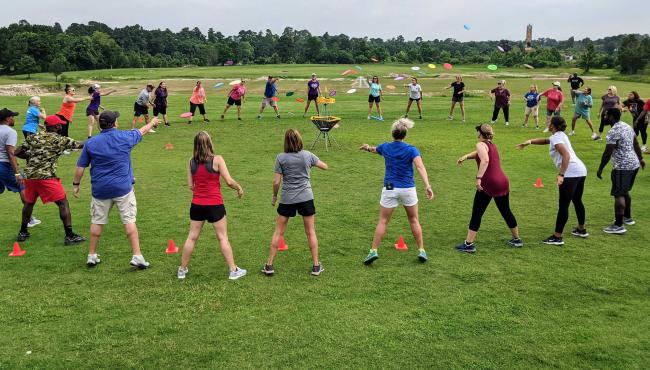 Nearly 100 physical education teachers were exposed to the virtues of the lifetime sport of disc golf this summer through a grant program seeded by the PDGA and the Educational Disc Golf Experience.
PDGA Youth and Education manager and Disc Golf Hall of Famer Des Reading and Jay Reading, of E.D.G.E, led two professional development training sessions for the Humble Independent School District near Houston, Texas to train physical educators on the fundamentals of disc golf as well as how to properly and safely teach the sport. The workshop fulfilled the educator's professional requirements with eight hours of training.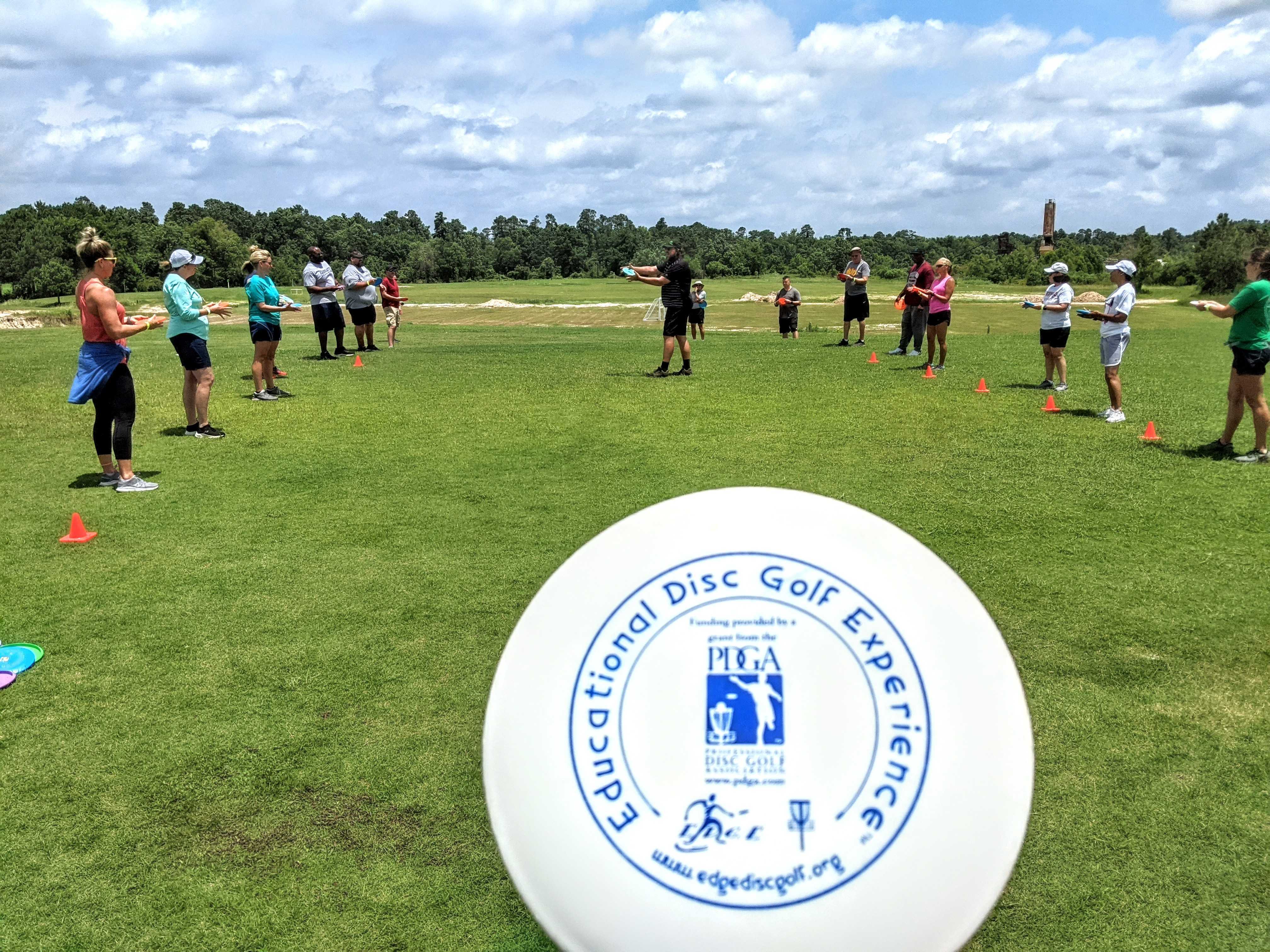 Thanks to Coach David Johnston and Helen Wagner, Creekwood Middle School is one of several Humble ISD campuses to have a campus course. Grant-seeding funds from the PDGA enabled E.D.G.E to provide several E.D.G.E packages that will rotate between the campuses to be used to teach students disc golf through their physical education programs.
Hillside Elementary, in Harrison, Michigan, was also a recent beneficiary of the PDGA and E.D.G.E collaboration: