PDGA Announces Physical Education COVID-19 Grant Awardees
PDGA Announces Physical Education COVID-19 Grant Awardees
35 Schools to Receive Disc Golf Equipment Packages.
Thursday, March 11, 2021 - 19:07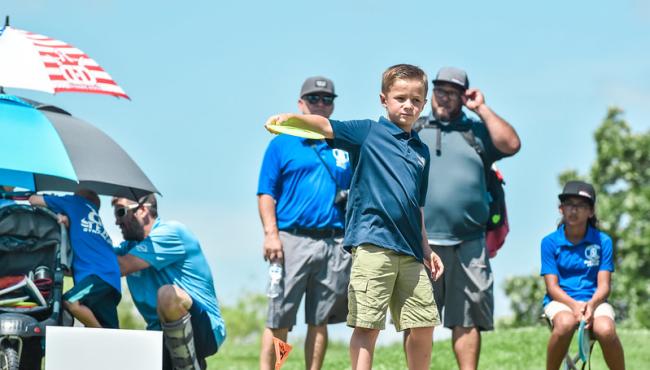 On behalf of PDGA Youth and Education and the Physical Education COVID-19 Grant Partners: Gateway Disc Sports, Innova, Discraft, Disc Golf Pro Tour and EDGE, we are thrilled to award equipment grants to 35 schools across the United States and Canada.
The grants span 23 states, kick-start three programs in Canada and have the potential to impact over 20,000 students each school year. The Relief Packages include 50 age-appropriate discs and Getting the EDGE, a standards-based 3-12 grade disc golf curriculum. There were many deserving programs, and we strive for the day when we can fulfill all needs. Thank you, teachers, and to all others that applied. 
See the complete list of the Physical Education COVID-19 Grant Awardees »
Teachers are discovering disc golf when seeking lifetime activities for themselves or their students. Physical educator Brian Cross states, "When I discovered several disc golf courses near my school, I realized I had discovered something worth promoting. At the time, we did not have disc golf equipment, so I improvised using orange traffic cones and donated plastic ice cream lids."
Cross, like many teachers do, pulled together budgets and purchased equipment to share between the schools; in this case, nine schools. The group sought additional discs and a standardize curriculum to enhance their program. These schools are located near the courses used for the 1989 PDGA World Championships, who knows, maybe the next Steve Wisecup or Chris O'Cleary will emerge from the grant.
What is emerging is a rise of fans and talented players from the quality exposure generated by the Disc Golf Pro Tour, PDGA Media, and big events like Discraft Ledgestone Insurance Open and the United States Disc Golf Championship. These mediums help legitimize disc golf as a sport and aid the school with materials when creating disc golf activities for the student body.
The disc golf club at Oakwood School of Greenville, North Carolina makes full use of disc activities. They look forward to attending the local Major, USDGC, and the DGPT Championship as spectators or volunteers this fall. Coaches at Broadmoor Junior High in Pekin, Illinois, have implemented the Disc Golf STRONG warm-up exercises and are surrounded by championship courses like McNaughton Park and Sunset Hills. Each school is lucky to have a campus course, yet they need to borrow discs to run the disc golf program. Age-appropriate discs are a constant need for P.E. departments. Broadmoor Junior High will recieve donated DGPT stamped discs. The discs not only fit their program but create logo recognition and promotion for the DGPT when it comes to town. PDGA Youth and Education programs carry the potential to further deepen the disc golf connection and develop brand allegiance for generations of new fans.
For Travis Free of Glenwood Elementary in Oak Ridge, Tennessee, disc golf diligence paid off. Over the last two years, Free developed a disc golf course consisting of nine holes in and around the gym area. The course is open to the students, teachers, families and the district administration. It turned into one of the most enjoyed units in the school community, so much that Glenwood is adding outdoor holes to the campus. Disc golf is about to level up at Glenwood with the addition of baskets and the PDGA Grant. All the previous units were conducted with Frisbees and hoops. The students and the community are about to experience the sound of chains made with golf discs for the first time. Sweet Ching!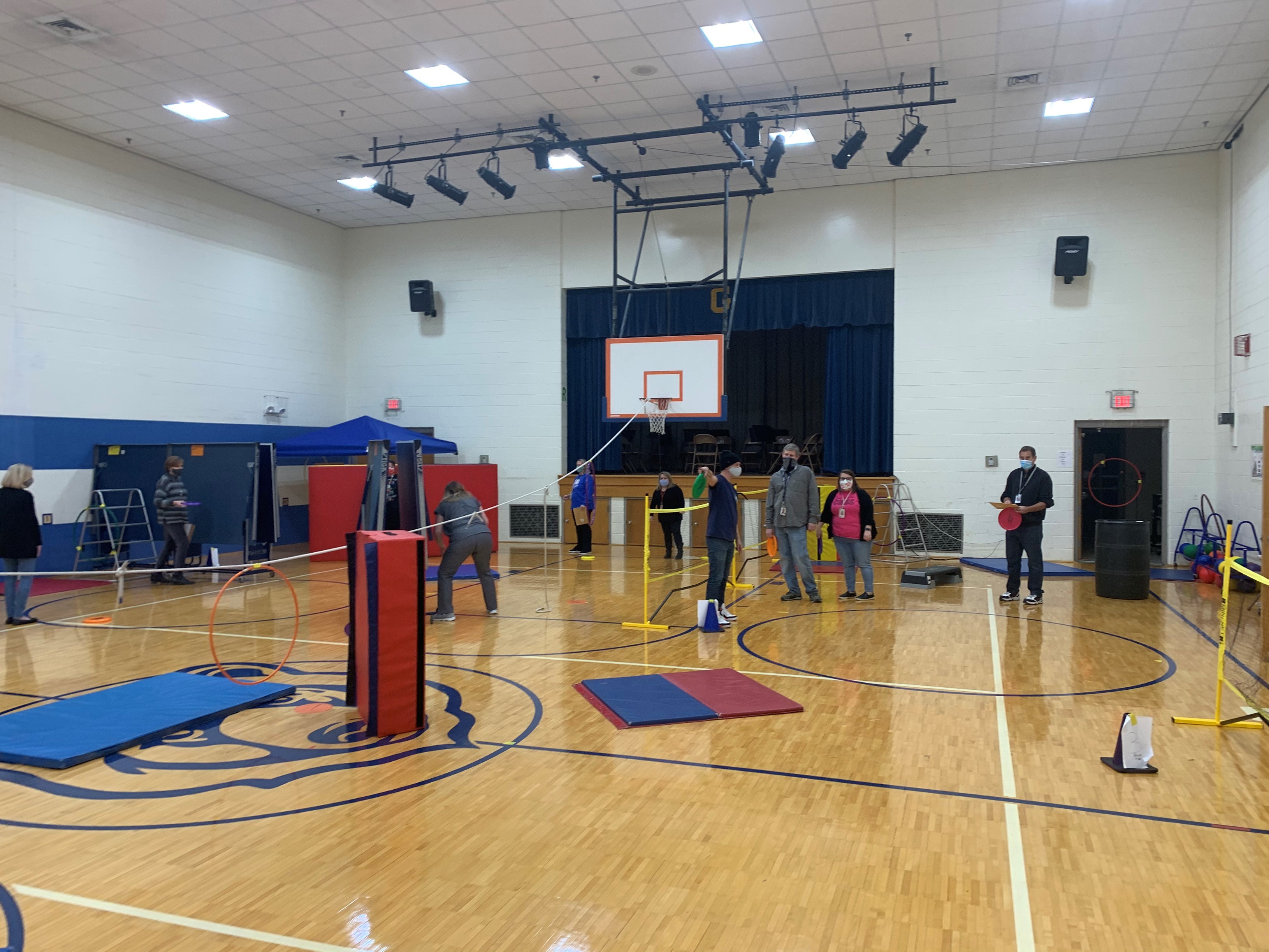 Three of the equipment grants are in the form an EDGE basic package. These packages were funded by the Disc Golf Pro Tour's Community Connect initiative in partnership with EDGE. They consist of four portable targets along with the fifty discs and curriculum. Stories of ingenuity and resilience were woven through all the applications. EDGE choose applications standouts: Andrew Fonseca #101203 of Lawrence High School, Massachusetts.; Dave Wiltsey #25298 of West Fairmont Middle School, West Virginia.; Nathan Greve #164333 of Grace Baptist Academy, Tennessee. Greve's school was destroyed in a 2020 tornado, Wiltsey lost his disc golf equipment with a job transfer, and Fonseca has undertaken a grassroot effort to extend disc golf to under-served students.
Project Partners stepped up in a big way with a wide spectrum of age-appropriate discs and weights; Aviars, Buzzzs, Cobras, Magics, Mystics, and Wizards are ready to make grades.  These discs were evenly distributed between elementary, middle, and high schools. Of the thirty-five grants, seventeen Team Leaders are PDGA members, highlighting once again the incredible value our membership brings to disc golf.
On behalf of PDGA Youth and Education and the Physical Education COVID-19 Grant Partners, we extend our sincere thanks to all the teachers and schools who are supporting youth disc golf. It is our pleasure to support you.
Although the opportunity for this grant has closed, school disc golf clubs are a focus of development for PDGA Youth and Education. There will be more opportunities and programs for youth clubs and organized play. Throw for Sport - Play for Life.
Sponsors