Decade on Display: PDGA Launches Women's Global Event
Decade on Display: PDGA Launches Women's Global Event
Sunday, December 29, 2019 - 15:34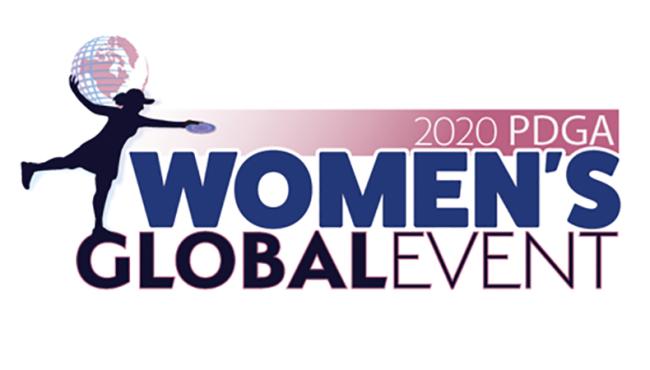 The 2010s saw exponential growth for both disc golf and the PDGA. We're looking back on a phenomenal 10 years in our Decade on Display series, where we reflect and reminisce about the sport's successes both on and off the course. Keep an eye out for more through the end of 2019.
After the turn of the decade from the 2000s to the 2010s,  the PDGA Women's Committee, led at the time by Valarie Jenkins, developed and implemented the concept of a one-day, two-round event that would allow women from around the world to compete against each other despite not being at the same event -- or even in the same city, state, or country. Women disc golfers across the globe were encouraged to participate in the first-ever PDGA Woman's Global Event (WGE) on May 12, 2012, just one day shy of Mother's Day in the United States.
"We just went into it…you know…we kinda copied the idea that Chuck Kennedy's came up with [the IDGC Global Tournament in 2011], but we made it specifically for women," said former PDGA Memberships Manager and current PDGA Women's Committee member Sara Nicholson. "The participation numbers, actually -- I don't know that we had expectations. We put a lot of work into it and just wanted it to go global." 
The inaugural WGE was a huge success, with a total of 636 women from around the globe competing against each other in nearly every division available at the time.
In 2014, the number of participants nearly doubled to 1,132, and two years later another massive turnout increased the total number of participants 1,616. By the time 2018 came around, there were 80 registered WGE tournaments spanning 39 states and 14 countries, with a combined turnout of 2,092 women across 23 different PDGA divisions.
The WGE truly gives junior girls and women an opportunity to compete against a large field of their peers without having to attend an A-Tier, National Tour, or PDGA Major event. In 2018, the Recreational Women's division alone had 444 competitors. Running every other year with the sole goal of increasing the number of women participants, the WGE has been nothing shy of an incredible success.
With the number of women's-only events and women's-only disc golf clubs and leagues steadily on the rise, there is no doubt that we will once again see record-setting numbers at the next WGE on May 9, 2020. 
How It Works
On May 9, women from all around the world will play two rounds of disc golf at their local participating PDGA Women's Global Event. Scores from the first two rounds of each participating tournament will be submitted by the individual tournament directors and rated by the PDGA. These round ratings will be totaled and averaged to determine the player's "Global Score." The Global Scores will be updated throughout the day to determine our PDGA Women's Global Event Champions.
Players
To be a part of this event, just register to play in a local PDGA-sanctioned tournament scheduled for May 9, 2020.
Check with your local tournament director to make sure they've registered the event as a Women's Global Event with the PDGA.
You do not have to be a current PDGA member to play. The PDGA has waived all non-member and player fees for this event to make this event more accessible for new players.
Check with your tournament director for more information on your local event, including whether the TD is providing the official WGE Player's Pack to tournament registrants
For additional event details, please read the Women's Global Event FAQs. 
Tournament Directors
Are you already running a PDGA-sanctioned tournament on May 9? Register your event as a Women's Global Event with the PDGA.
Set up player registration for your Women's Global Event on Disc Golf Scene.
You must offer all PDGA junior, professional and amateur women's divisions at your event.
You are strongly encouraged to purchase WGE Player's Packages for your tournament entrants (more details to come!)
For additional event details on how to register your own event please read the Women's Global Event FAQs.