Champions Crowned
Champions Crowned
2021 Tim Selinske U.S. Masters Championships
Monday, September 13, 2021 - 00:53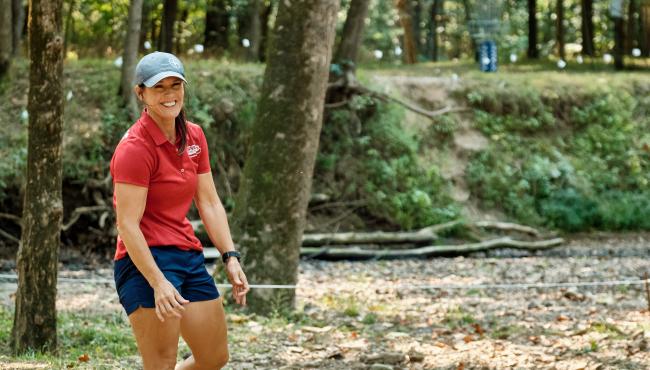 The stage was set for dramatic finishes all over the 2021 PDGA Tim Selinske U.S. Masters Championships presented Innova.
And what a finale it was in Columbia, Missouri.
Huge moments – Jennifer Allen's playoff win, Patrick Brown's triumph, Brad Schick's clutch putt on the 72nd hole, Doug Williams' nail-biting finish, Eric Rainey's final-round showdown and many more – highlighted the 11th annual event in honor of the late Selinske, a pioneer of the sport.
"It means everything," Brown said. "These are not easy to win. Once, twice a year you get a chance at a win like this."
U.S. Champions were crowned in 22 divisions in the 354-player field.
They saved their best for last.
This story will be updated. Stay tuned to PDGA.com for more from U.S. Masters