Major Winners
Major Winners
2023 Tim Selinske U.S. Masters Championships - Final Recap
Monday, May 29, 2023 - 02:49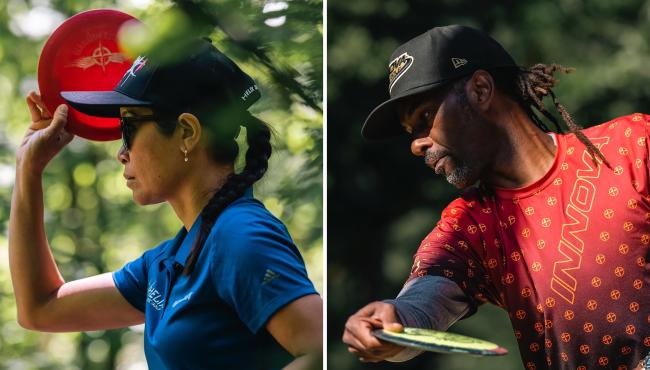 Twenty-three years ago, Tim Selinske created the U.S. Masters Championships to celebrate sportsmanship and community.
On Sunday in Eugene, Oregon, those two elements were on display.
Championship Sunday of the 2023 PDGA Tim Selinske U.S. Masters Championships presented by Innova featured a little bit of everything — playoff wins, comeback wins, come-from-behind wins and blowout wins. But after those wins, and even the losses, the community aspect was on full display in a record gathering of 422 players.
There was plenty to celebrate.
Title Claimed & Title Defended
Philo Brathwaite would not be denied.
Cale Leiviska made it difficult.
Making his second Masters Major debut, Brathwaite entered Championship Sunday with a three-stroke lead over Leiviska, who made his Masters Major debut this week. On the 71st hole of the tournament, Leiviska tied it up and, after two nerve-racking, wind-filled putts on 18, the battle for the MP40 title, which continues to intensify every year, wasn't over.
But, just one hole later, Brathwaite's wait for a PDGA Major title was.
Leiviska's drive on the first playoff hole went wide, leaving him a circle 2 look, while Brathwaite followed it up with a drive to well into circle 1 at Dexter State Park.
Moments later, a weight was lifted on the green as Brathwaite was named a Major champion for the first time in his 18th professional season.
It was anyone's game in regulation on Sunday with Matthew Blakely and Stewart McIsack squarely in the mix for a vast majority of the round before it became a two-player race late. Blakely and McIsack finished tied for third, three strokes behind Brathwaite and Leiviska.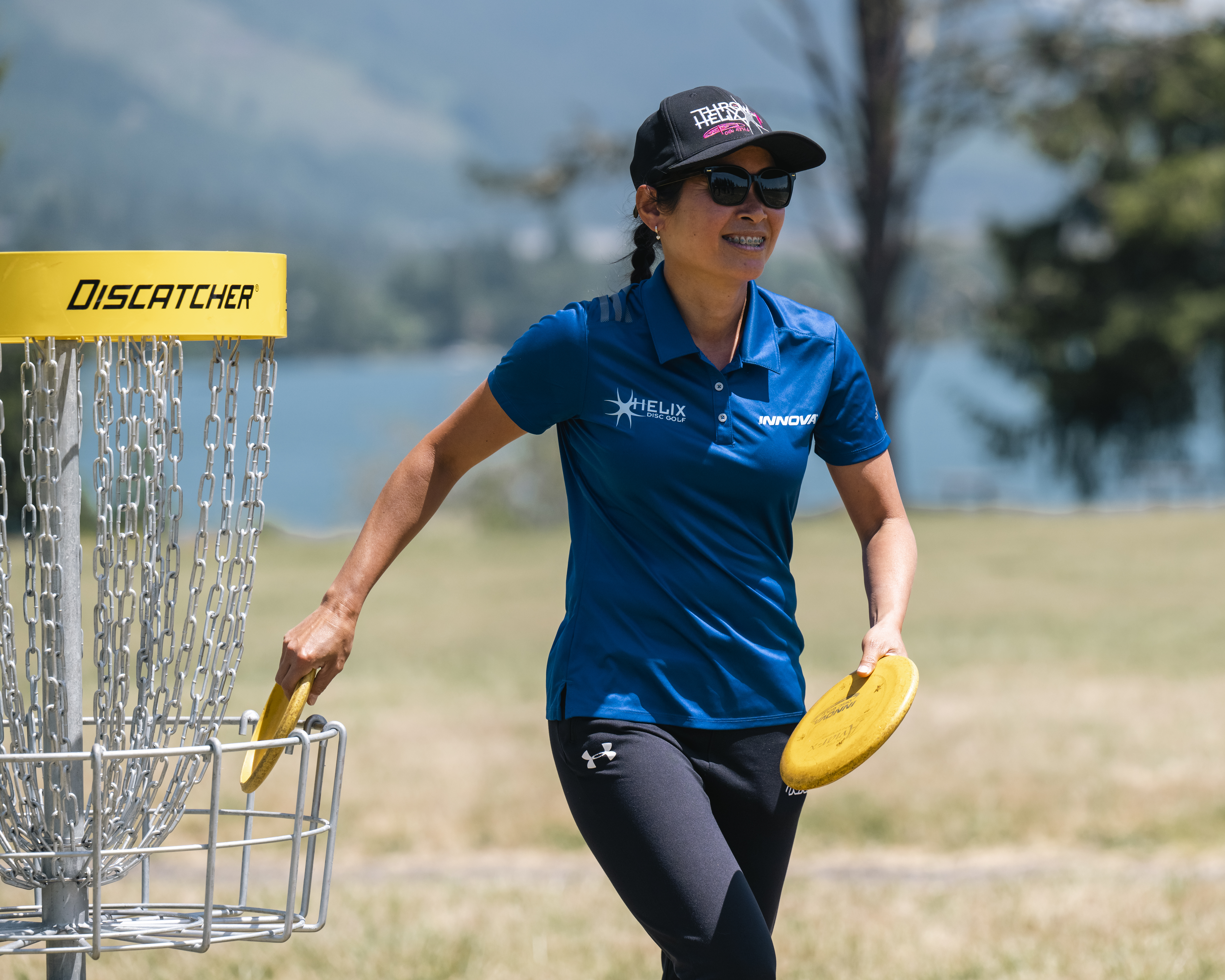 Earlier in the day, Ohn Scoggins kept the pedal down and would not be tested.
Scoggins doubled her margin entering the day for a 14-stroke win to defend her Selinske title and claim her fourth PDGA Major crown.
Averaging 999 for the four-day event, Scoggins dropped the hammer with a 1010-rated final round and cruised to victory.
Jennifer Allen finished second and Holly Finley, also making her second Masters Major start, rounded out the podium with the second-hottest round of the day on Sunday.
Fight to the Finish
In MP65, Mark Horn — PDGA No. 67 — turned in the hot round for a come-from-behind win. Horn trailed by three strokes entering the round and went bogey-free for his first PDGA Major win. Randy Beers finished second and David Munoz jumped to a third-place finish.
James Huestis erased a two-stroke lead and won in the first playoff hole as well for the title in MA55. Huestis, from Washington, had the out-right lead after the second round before his Championship Sunday surge. John Fitzgerald finished second and Tony Dubose third, one stroke back.
In MA65, David Coon completed a come-from-behind win after trailing by two strokes. He finished with a four-stroke win. Charley Quinn finished second and Bob Ward third.
There were several close finishes as well: Janae Chaney won by three in FA40; Allan Caldwell won by three in MA50 and J.B. Bauersfeld by four strokes in the 59-player MA40 field.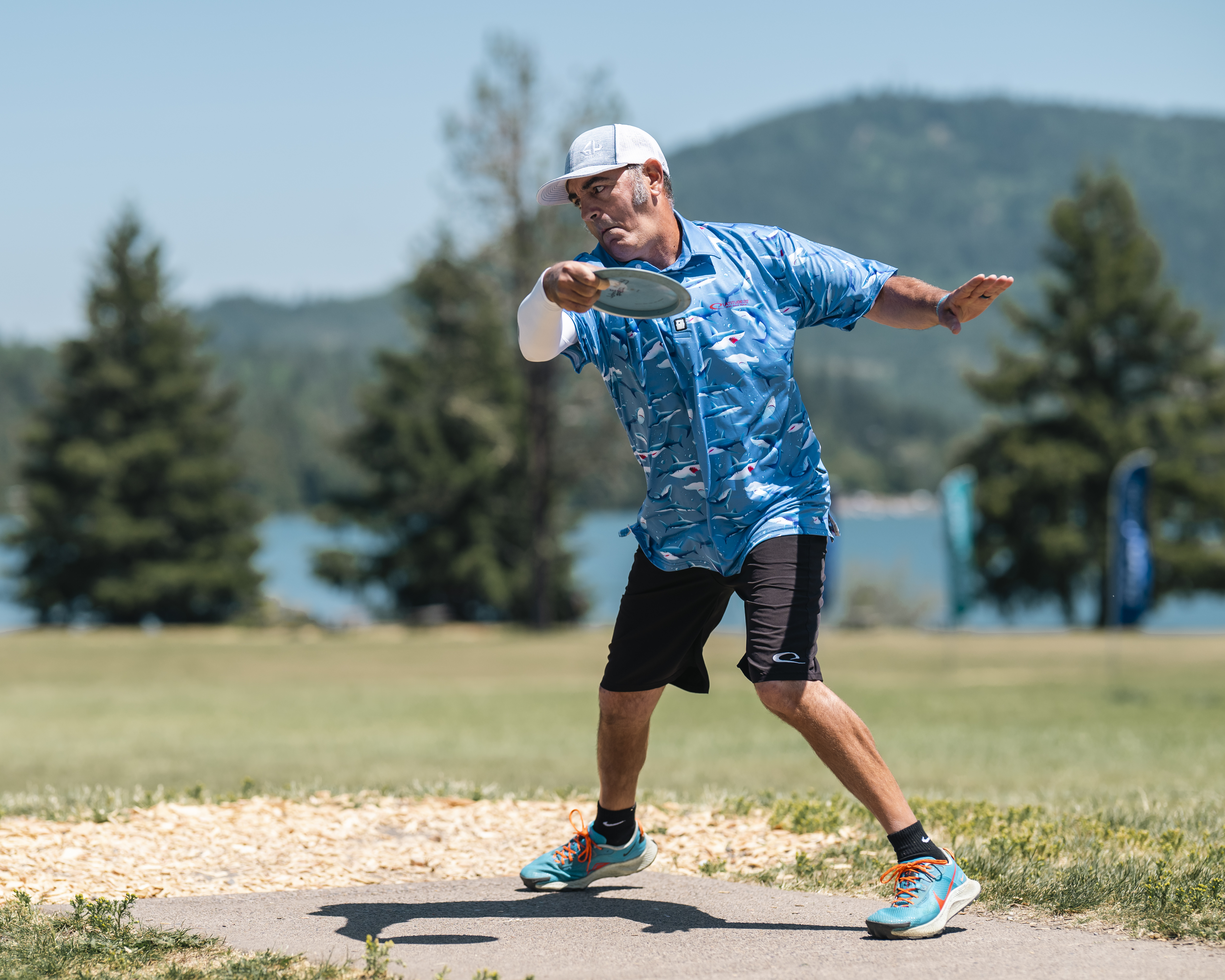 Big Wins
MP50: JohnE McCray — 7 strokes
FP50: Juliana Korver — 8
MP55: Patrick Brown — 8
FP55: Sandy Gast — 18
MP60: Peter Sontag — 5
FP60: Pam Reineke — 27
MP75: Bruce Sisson — 11
MP80: Pete May — 11
FA55: Michelle Syputa — 16
MA60: George Bodiroga — 7
FA60: Janice Jones — 25
MA70: Garry Hanley — 5
MA75: Robert Burton — 9
(This story will be updated)