Tight Races Everywhere as Am Worlds Enters Final Stretch
Tight Races Everywhere as Am Worlds Enters Final Stretch
PDGA Amateur Disc Golf World Championships - Day 3 Recap
Friday, August 20, 2021 - 00:07
Two PDGA World Champions will be crowned on Friday and as for the rest of the world titles, there's still plenty to be settled on moving day at the 2021 PDGA Amateur Disc Golf World Championships.
Champions will be crowned in FA65 and FA70, while the remaining 12 divisions head into the home stretch on Friday before the cut to the semifinals.
And what a race to the finish line it will be in Orlando.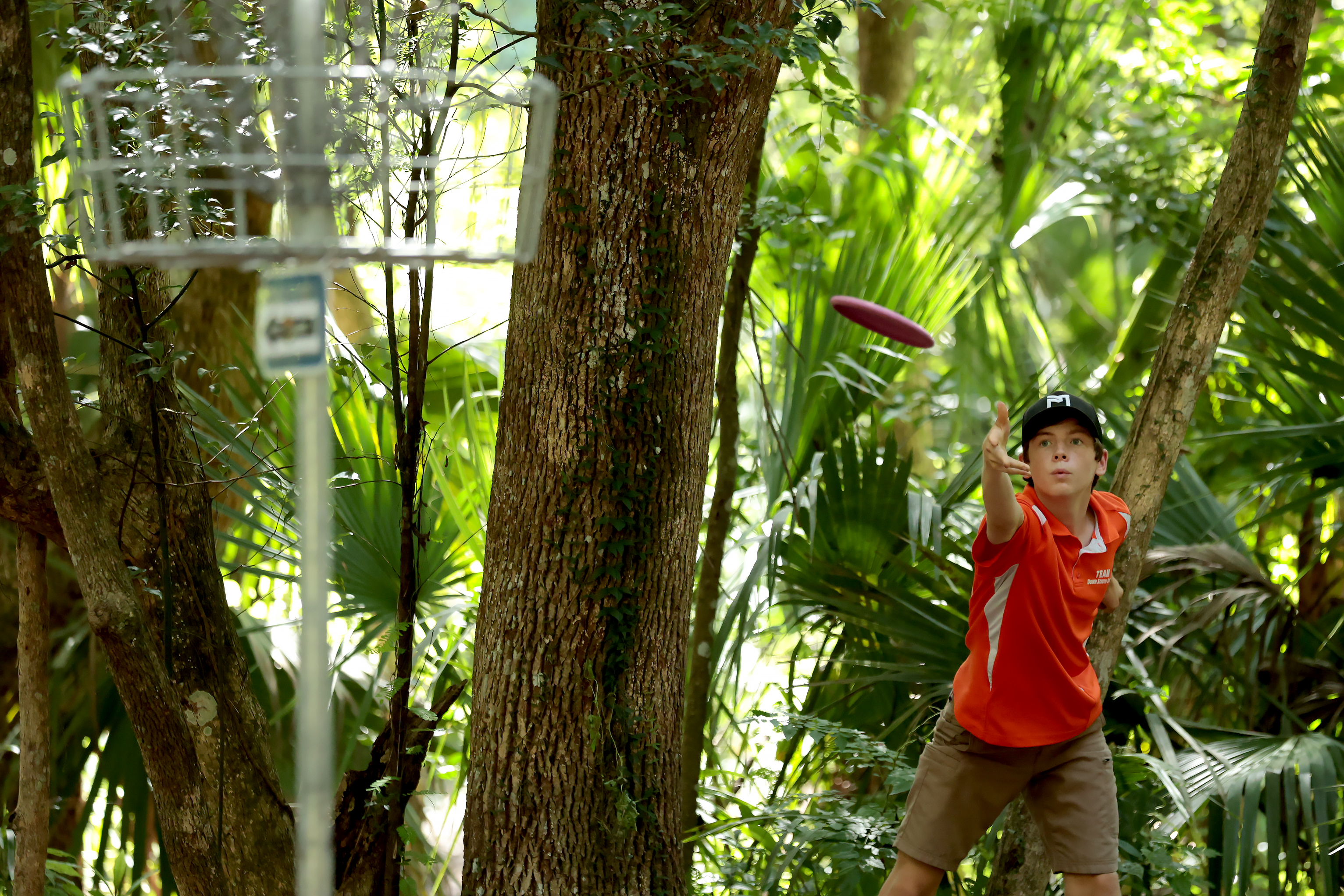 There are highly contested races in the following divisions: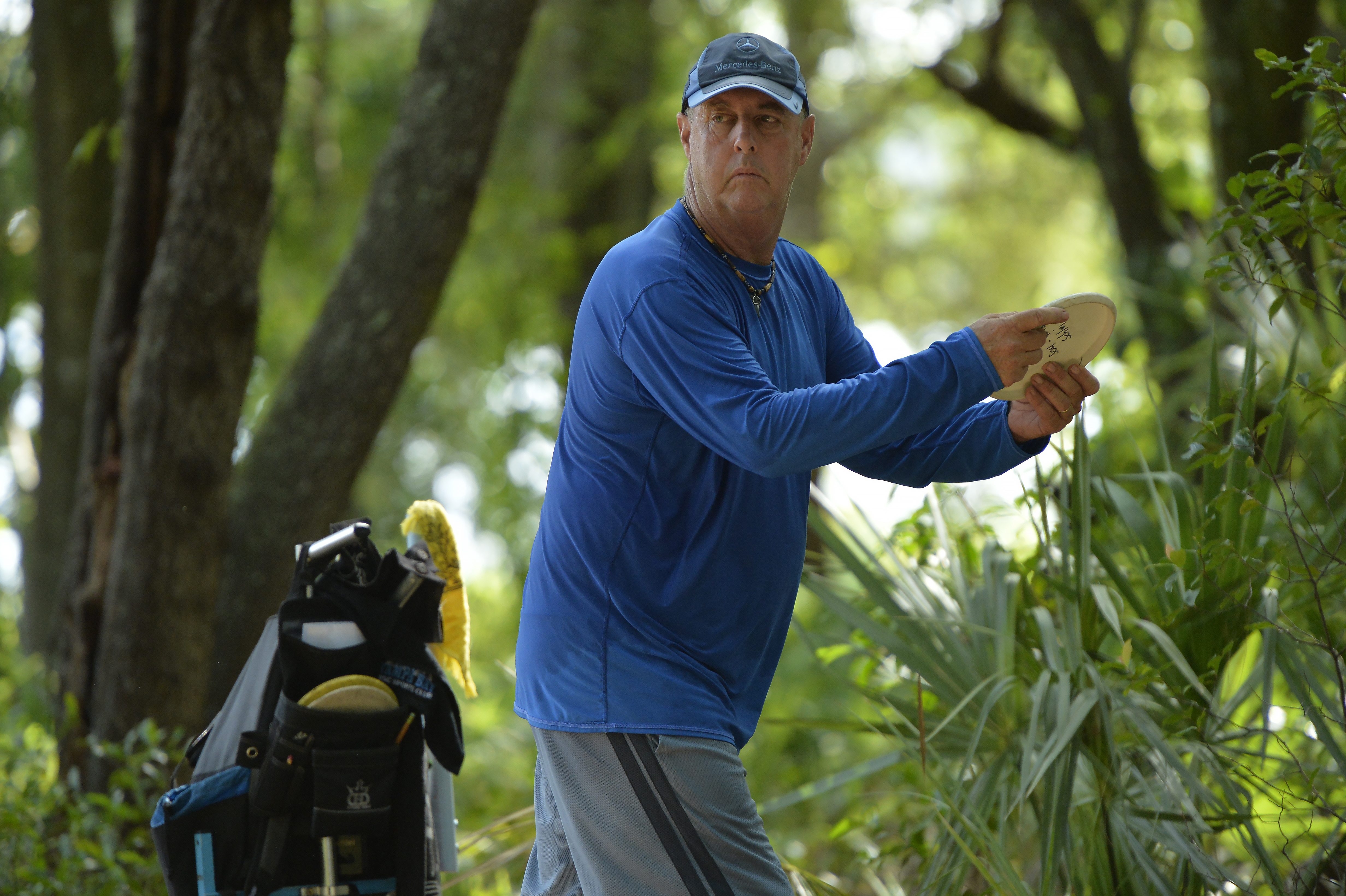 That all sets up for a wild finish in Orlando, Florida.
For Mary Ellen Moeller in MA65 and Lynda Voss in MA70, just 18 holes remain at The Woods at Turkey Lake before they're crowned as both have sizeable leads.
Shootouts in the Advanced Fields
There was no lead until the very end in MA1 as Burridge and Scott went back and forth throughout the day at the punishing Green Gauntlet track.
The two were tied heading into 18th before a three-stroke swing — a birdie two from Burridge and a double bogey five from Scott after a long roll off the cage into OB — pushed Burridge (-34) to the top of the leader board.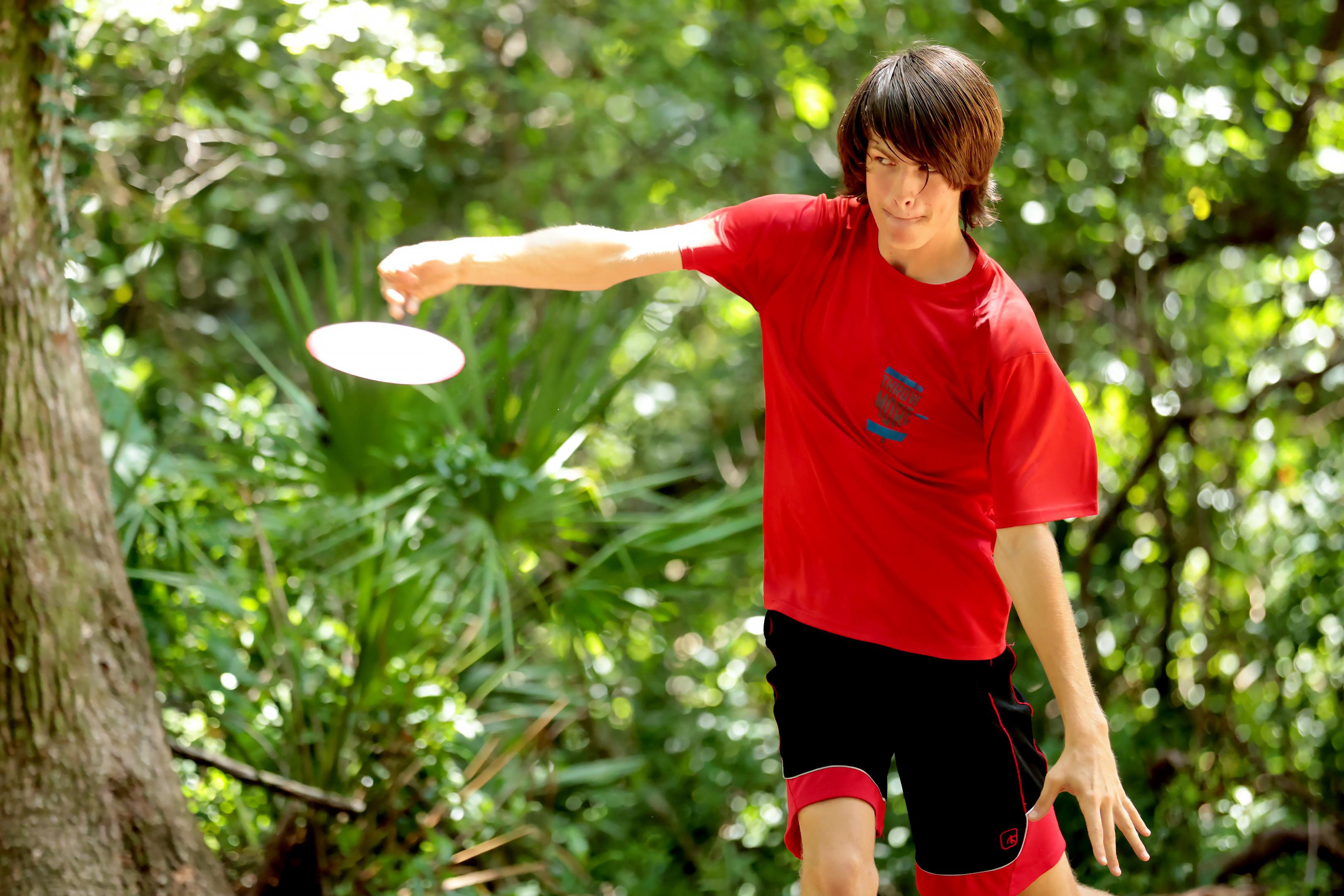 Burridge's 1013-rated round was only topped by Michael Messersmith, who torched the course for a 56. Messersmith is five strokes back with his hot 1036-rated round. Aidan Scott rounds out the lead card at 27-under par.
In FA1, Castruita got things going on the putting green on Thursday, sparked by an early par save from circle 2. By hole 9, the Texan had tied things up with Chantel Budinsky, who brought a two-stroke lead into Thursday.
Both birdied 11 and both bogeyed 12 before hole 13, a tightly wooded, 255-foot par 4. Castruita took a bogey five and Budinsky found trouble, carding an eight to upend her round.
Meanwhile, Ali Smith, who started off with three birdies through the first six holes, navigated her way to a par to land within two strokes of the lead. Smith, a Kansas City native, birdied 14 to pull within one stroke of Castruita.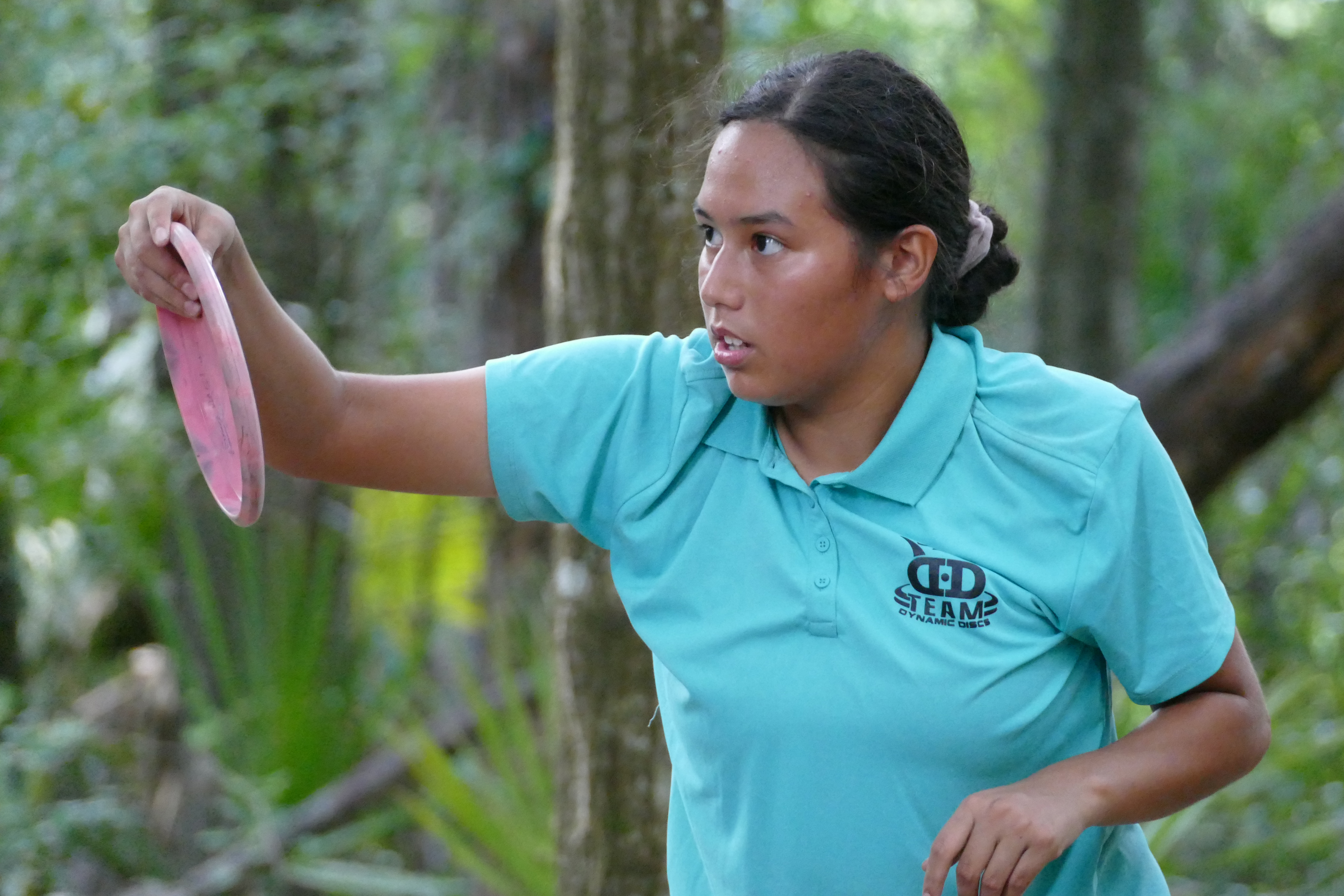 \
Another big putt from distance on hole 17 put put Castruita up by two strokes and she preserved that with a par save on 17.
Chelsea Bazley fired off a 6-under back nine to jump to the lead card with a 954-rated round. Cadence Burge rounds out the lead card at 4-under.
Castruita is 10-under and Smith is 8-under on the week.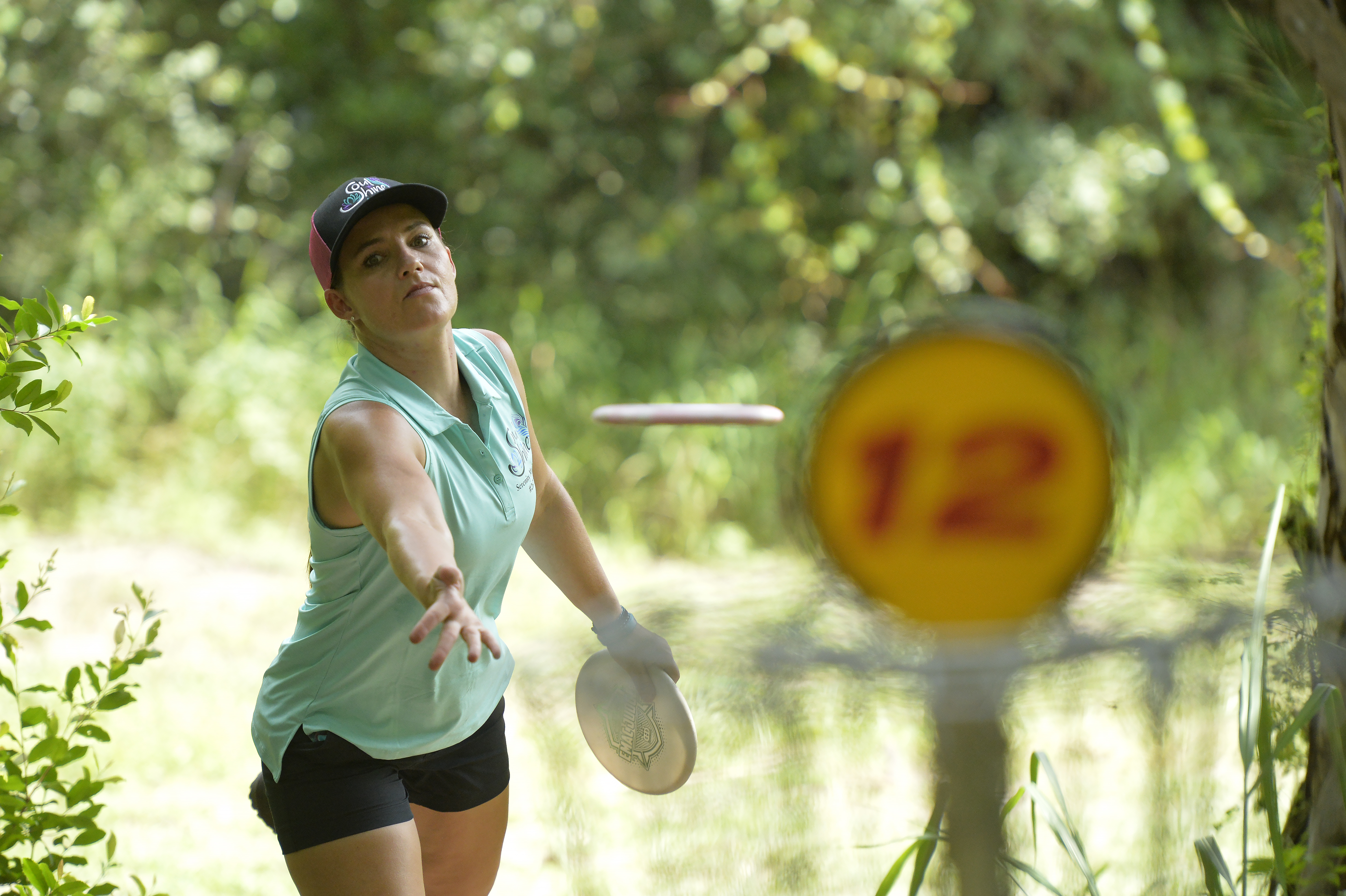 Around Orlando
Complete coverage from the 2021 PDGA Amateur Disc Golf World Championships »
Comments
The picture that says the player is George Bodiroga is not George Bodiroga.