Allen Grabs Three Stroke Lead After Delayed First Round
Allen Grabs Three Stroke Lead After Delayed First Round
National Tour - Dynamic Discs Open Day 1 FPO Recap
Thursday, April 29, 2021 - 11:51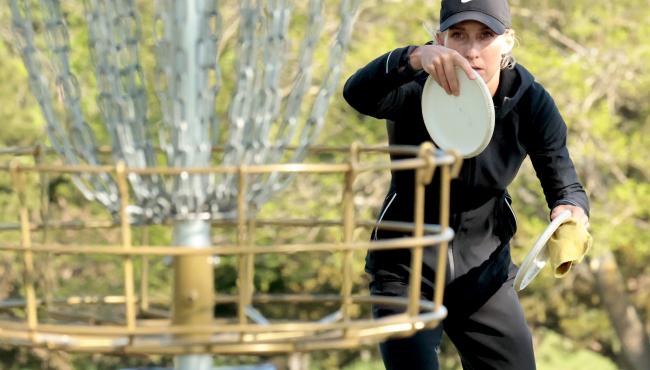 EMPORIA, Kansas — Catrina Allen knew it was coming and in turn, was ready for whatever the elements or the course threw her way.
It worked out well.
Allen finished off a postponed opening round of the National Tour - Dynamic Discs Open on Thursday morning with a 5-under 65 to build a three-stroke lead heading into the second round of action, which kicks off Thursday afternoon back at the Jones Gold track.
A weather delay during the MPO action on Wednesday derailed the FPO tee times. A second lightning delay later in the afternoon forced the finish of the first round to Thursday morning, when Allen hit the course at 8:30 a.m. to complete the round.
"Going into yesterday, I knew (the weather) was coming so I prepared for the worst," Allen said. "I didn't want that to affect my play or my mindset beause I feel so great about my game and my mental game.
"I was just like, go with the punches, do what I have to do, don't complain and just focus on my game."
Allen was rock solid through the first 17 holes, which took about 18 hours to complete, before her lone miscue on 18. She led in Circle 1 in regulation and strokes gained tee-to-green, according to UDisc.
Hailey King sits three strokes back with a 2-under 68. King led the first round on the green in strokes gained putting and strokes gained in C1X putting.
She's joined at 2-under by Macie Walker, a relative newcomer to the FPO scene who has turned in a breakout performance over the past few weeks. Walker made the coverage at the DGPT - Jonesboro Open and knew what it would take after Thursday morning's restart to get back into the spotlight.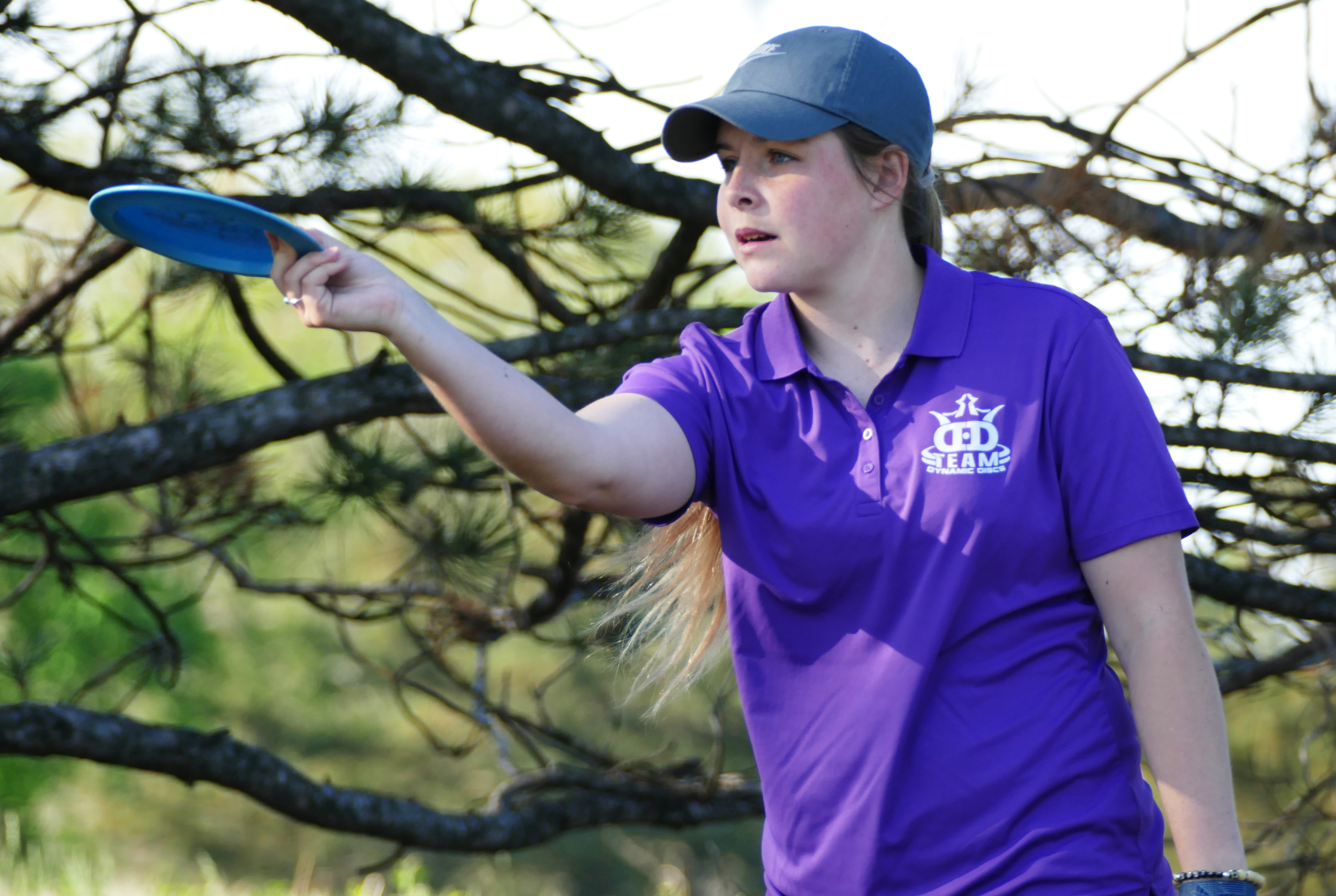 Walker resumed her round with a birdie on 15 and then cashed a 38-foot putt for the birdie three on the 18th to make the lead card.
"I feel pretty good, I wish we could just go ahead and start the next round but I'm ready to reflect and get ready for a chance to not double bogey some of those holes, like hole 1," Walker said. "It was hard because I was practicing in the wind all week but we come out here and it's not windy. My discs were doing completely different things. Then the weather hit. I've got to learn to stay focused and finish the round.
"I knew I had to shoot one down (on Thursday morning) to be on the lead card going into the second round. One birdie, that was my plan."
Jennifer Allen, who was near the top of the stats leaders off the tee, rounds out the second round lead card at 69.
Live coverage of the Dynamic Discs Open begins at 1 p.m. CT on the Disc Golf Network. The FPO lead card tees off at 3:40 p.m.