2021 PDGA Women's Global Event on Tap This Weekend
2021 PDGA Women's Global Event on Tap This Weekend
A Record 3,300-Plus Players Are Set to Participate
Thursday, May 6, 2021 - 09:40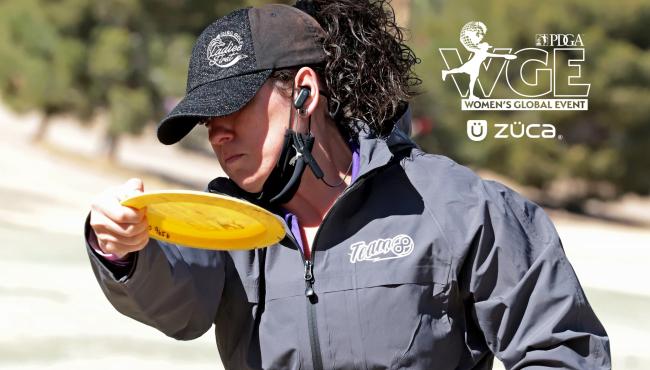 Community and growing the sport are at the heart of the PDGA's Women's Global Event.
Those two core principles will be on display on disc golf courses around the world this weekend.
Excitement is high as the 2021 WGE kicks off Saturday and continues Sunday for the fifth edition of the biennial event, which has continued to grow by leaps and bounds since its inception in 2012.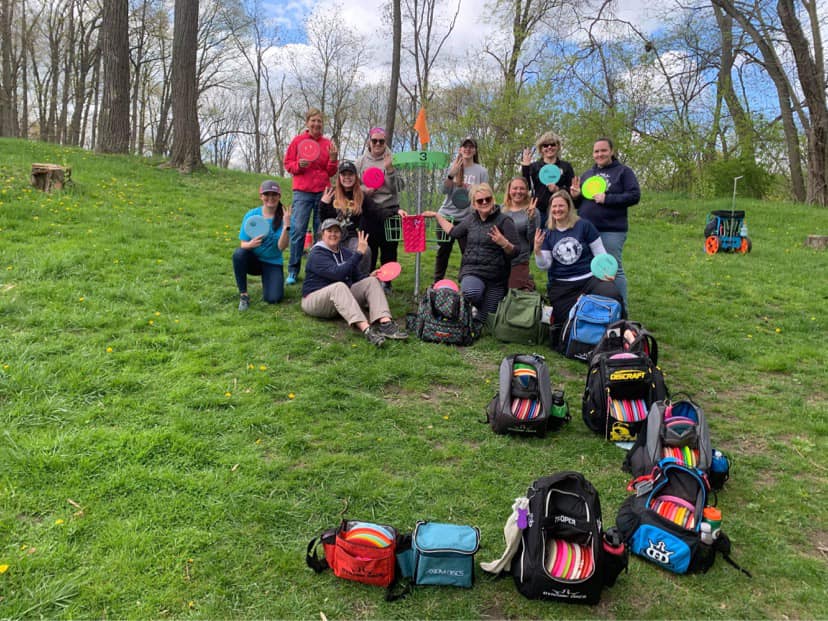 2021 is bigger than ever.
Over 3,330 players are set to simultaneously take part in 102 events that span 17 countries, including China, Croatia, Iceland, Slovakia and Malaysia. In the United States, 33 states will hold events.
That's an increase of over 1,000 players and 20 events from the 2018 edition.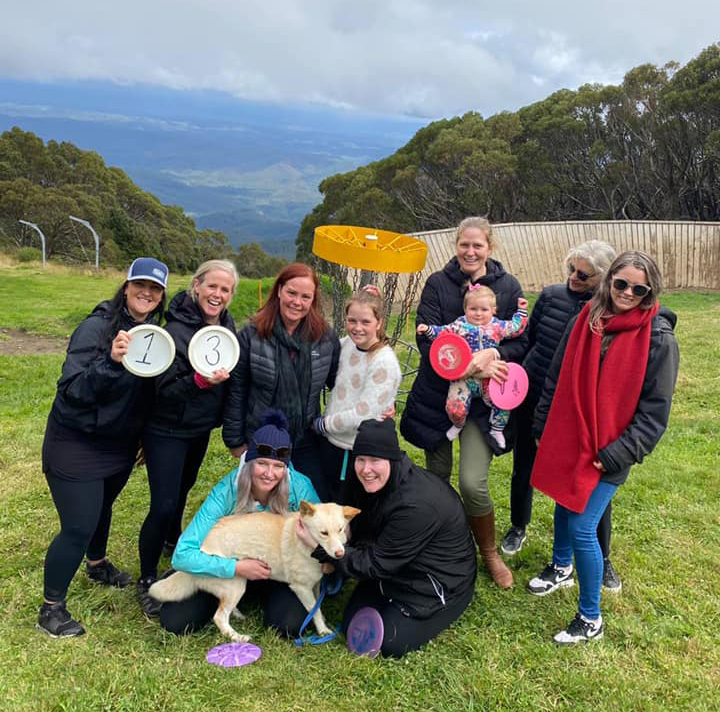 Global and Virtual Event
Every player has been entered in the global event and results will be updated throughout the day to determine our PDGA WGE Champions. The winners in each division will receive a memorable trophy. Scores from the first two rounds of each participating tournament will be submitted by the individual tournament directors and rated by the PDGA. These round ratings will be totaled and averaged to determine the player's 'Global Score,' which can be seen on the 2021 WGE event page.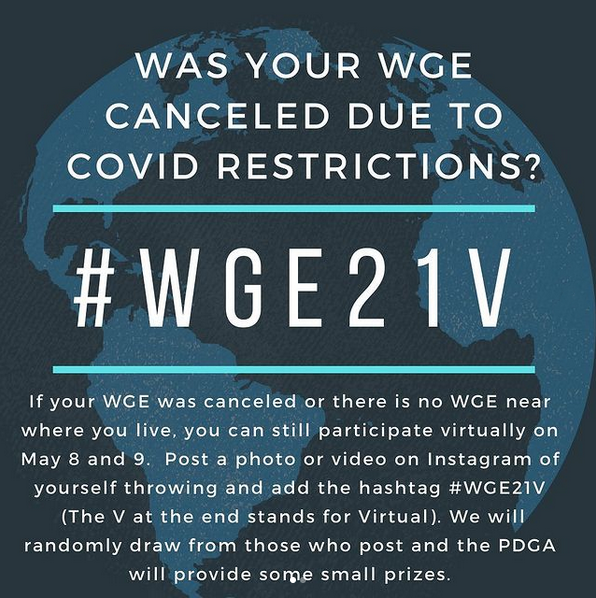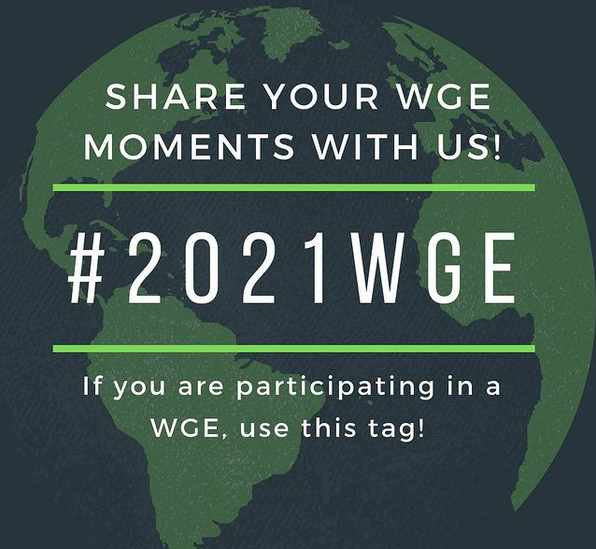 There will be a virtual aspect to the 2021 WGE as well.
If your WGE was canceled or there is no WGE near where you live, you can still participate virtually on May 8-9. Post a photo or video on Instagram of yourself throwing and include the hashtag #WGE21V. The PDGA Women's Committee will randomly draw from those who post and the PDGA will provide some small prizes.
Be sure to share your event as well using the hashtag #2021WGE on all social media platforms.
Follow the 2021 WGE
Tournament Director Information
An enormous thank you and congratulations to the tournament directors for helping us smash the previous record for participation at the WGE.
Here are a few things to remember:
Junior Girls 12 and under will have only one round counted (their first round).  The PDGA recommends only one round per day for this age group.
For the other divisions, the two rounds must be played using exactly the same course layout (same tees, same pins).  If you are using male propagators since there are an insufficient number of female propagators, the men must play the exact same course layout as the women.
TDs must submit and publish the unofficial results from the WGE rounds via the PDGA Tournament Manager page by 7 a.m. (EDT) on Wednesday, May 12, 2021.
Keep in mind any special logistical considerations for COVID-19 in your area, and cover this in the player's meeting.  Note that the player's meeting may be a video or an email with complete information
There is extensive information available for TDs on the PDGA website.
There is no substitute for experience!  Find an experienced TD to coach you through the tournament set up.
Pre-assign all players to tees the day before the event using Tournament Manager https://www.pdga.com/tournament/manager/. Your event ID and password were sent to you by the PDGA in the email confirming your tournament.  Use Tournament Manager on your mobile phone to assign tees for the second round
Make your life easy by having all your players use the official PDGA scoring app.  Provide paper scorecards as back up and as a double check for the live scoring.
Get help from the guys in your local club or league to help out your WGE event participants before the first round by escorting the women to their tees and helping them get set up on live scoring.
Find this information and more in your email.
For more information, visit the PDGA WGE FAQ »
Sponsors
All of this would not be possible without the support of our generous sponsors!
First place in each division will receive a memorable trophy and a Zuca cart with custom embroidery, valued at $425!
Second place in each division will receive a GripEq bag!
Third place in each division will receive an Innova bag!
Fourth place in each division will receive a gift certificate to Ladies First Disc Golf!
Fifth place in each division will receive a disc from the Disc Golf Foundation!
Platinum Sponsor

Gold Sponsors
Silver Sponsors
Supporting Sponsors