2020 On Display: Disc Golf Endures COVID
2020 On Display: Disc Golf Endures COVID
Part One: Everything Came to a Halt in Waco
Monday, December 21, 2020 - 10:56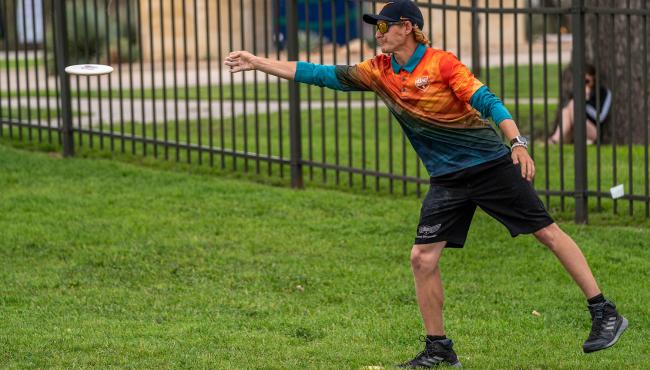 Thirty miles to Waco, Texas and the phone started buzzing.
'Just finished my round and the third is canceled. I'm heading home.'
Ten miles to Waco, another buzz.
'Third round of WACO officially canceled. Spectators prohibited from second round.'
It was too easy to find a parking spot at Brazos Park East before another buzz.
'PDGA suspends Majors, Elite Series and Euro Tour events through April.'
I was there on my first DiscGolfer Magazine assignment with a notebook full of questions and ideas for future content. My first byline on PDGA.com, an event recap of the Waco Annual Charity Open, had just rapidly changed its tone. I made my way to tournament central not knowing what to expect.
The first thing I see?
Brodie Smith, making his Elite Series debut, cans a scoober.
The next thing?
After introducing myself to Disc Golf Pro Tour CEO Jeff Spring, who had brought the production to Texas just a few weeks after a glowing debut of the Disc Golf Network, at a bad time — moments before he went live with a PSA from Hole 1's tee announcing the news, a somber and worried look on his face.
Welcome to disc golf in 2020, Part One.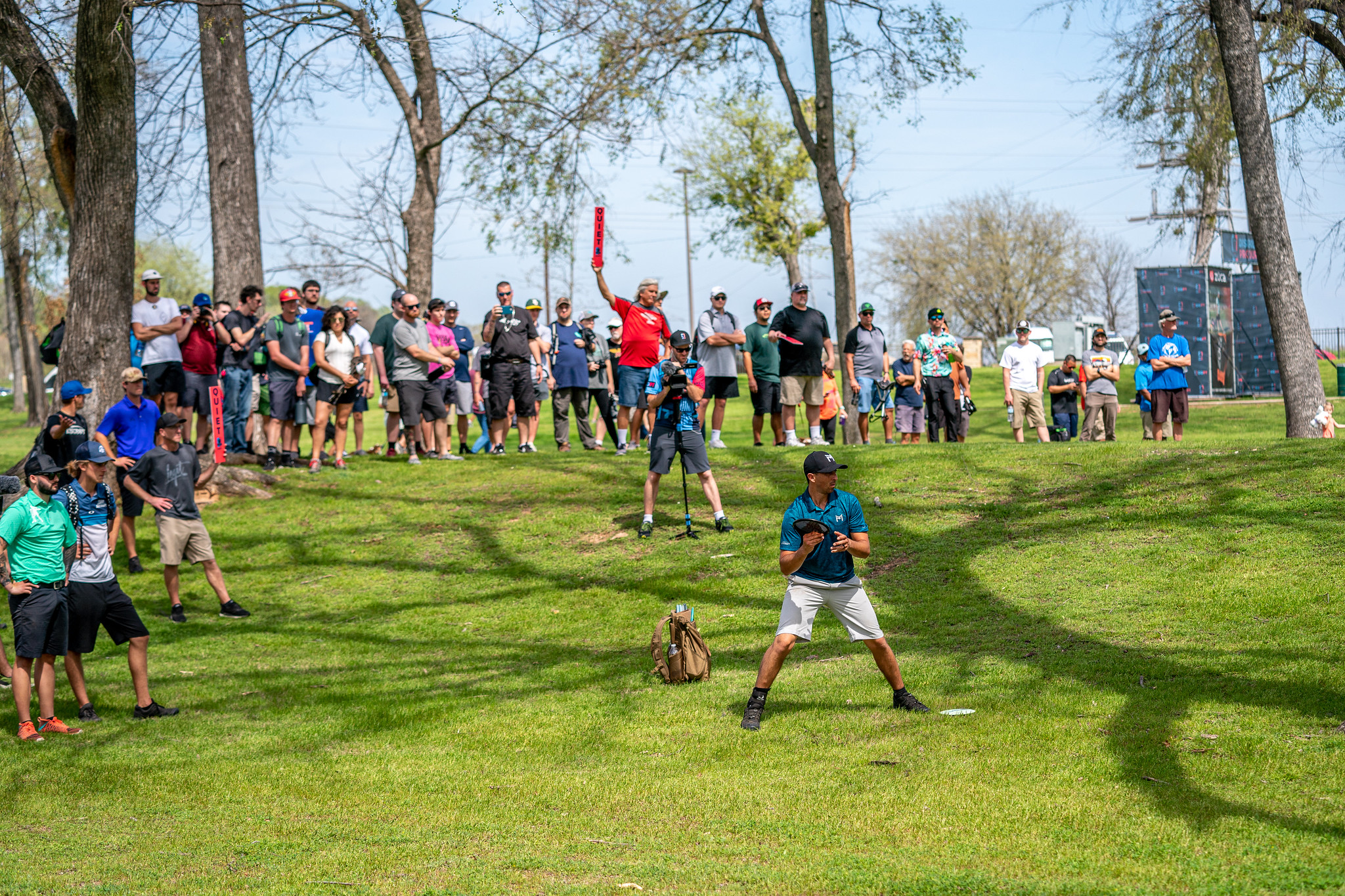 Escalated Quickly
You could feel the anxiousness and uncertainty in the air in Waco. The spectators were gone and a few lined the gates of the park looking to catch a glimpse of their favorite pro.
"I think everyone was getting that eerie feeling about it all in Waco," Paul Ulibarri told me a few weeks later for my first article in DiscGolfer – Coping with COVID. "Everyone knew that something was about to happen and heading through the week, the intensity grew until that Friday.
"Within an hour it seemed like everything started getting shut down – no spectators, the final round and then the tour. It escalated quickly."
Ulibarri was making his return from an injury and just like that, he was changing his flights to head back home.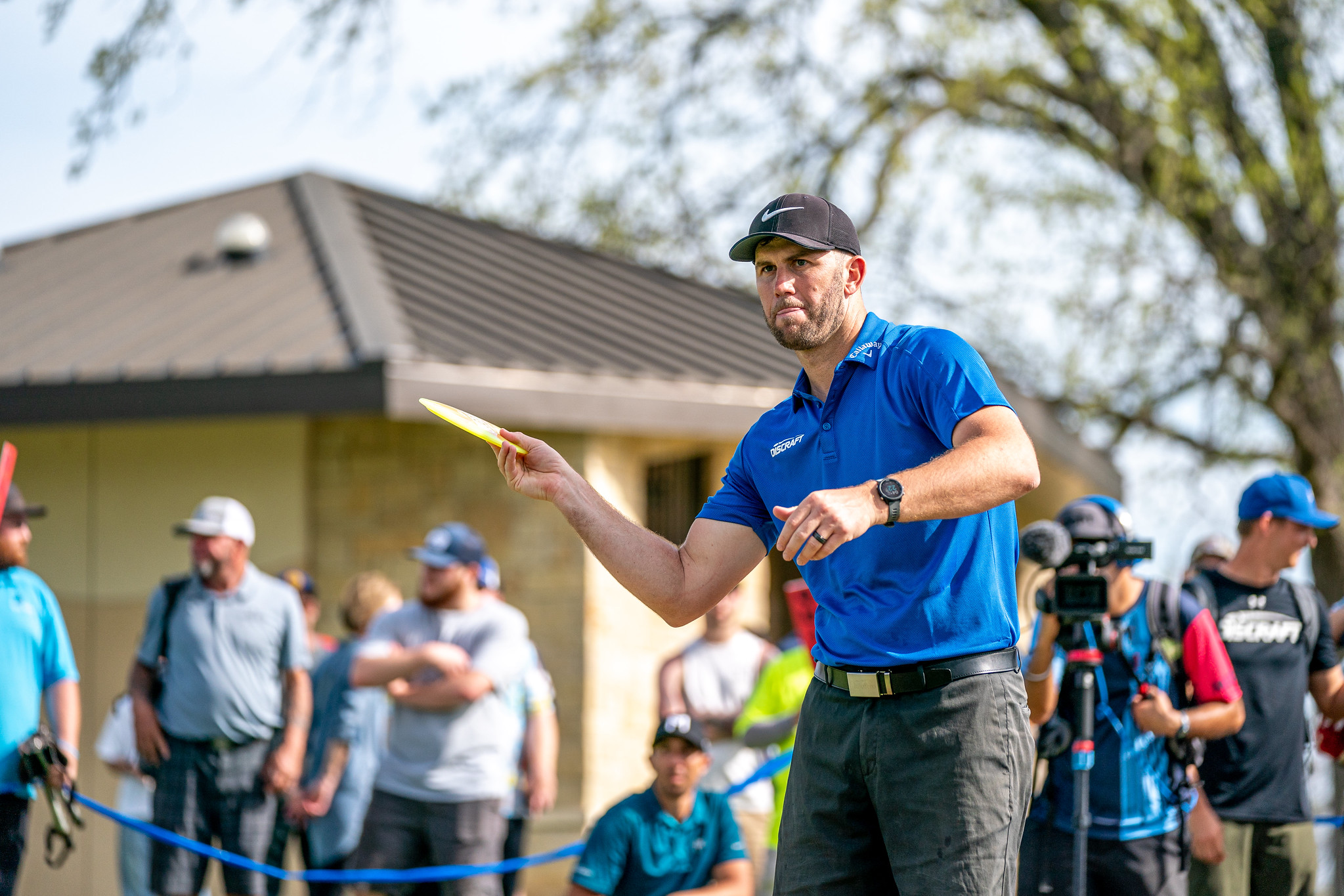 Ezra Aderhold had just embarked on his first full tour in his infamous Prius. He, like everyone else, packed up and went home to South Dakota. The first few stops of 2020 provided him with motivation to work through what was aptly deemed, 'Offseason 2.0.'
"I learned how strong the competition is and how everyone has been so welcoming," Aderhold said in April. "I just want to be as ready as I can and as strong as possible in my game.
"Put in the work now and will pay out, that's been the idea."
Well, that worked for Aderhold, a rising star of the 2020 season who is nearing his first major sponsorship deal.
Colton Montgomery staged a win from the chase card that Friday the 13th in Waco, attacking the course not knowing what was going to come after that.
"Finding out the news that the third round was being canceled and, more or less, part of the season was suspended, I just went out there with the mindset of leaving it all out there," Montgomery, who went over two months as the last PDGA tournament champion crowned, said.
Montgomery's win sparked a year full of parity on top of the leaderboard for the rest of 2020, once things resumed.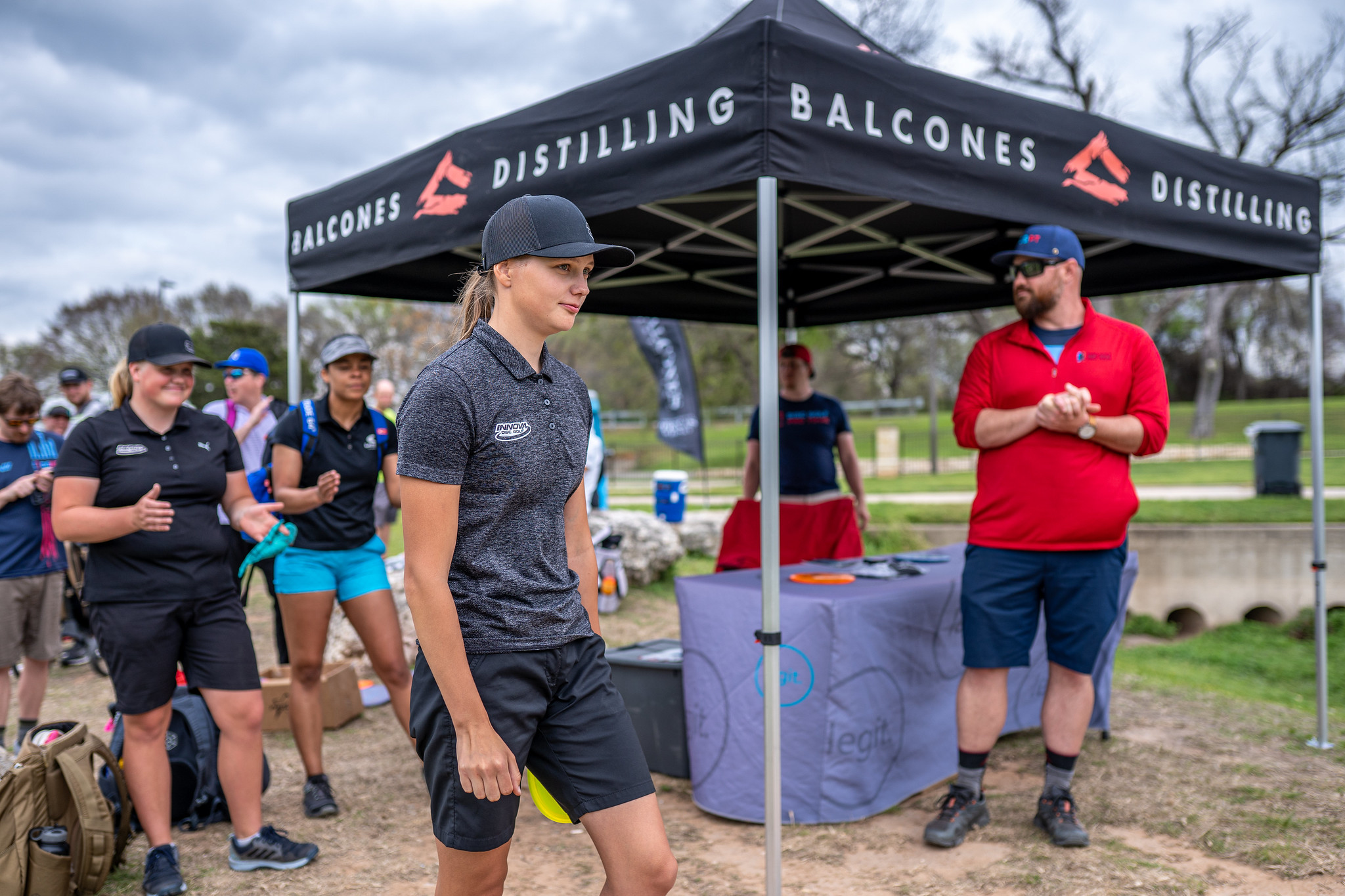 Eveliina Salonen grabbed her second DGPT victory in Waco and Henna Blomroos finished in second. It was the third-straight event to start 2020 that the Finnish duo turned in top-five finishes – a showing that the European stars were poised to be a force stateside.
"Our plan was to stay but we're going back home on Monday," Salonen told the Disc Golf Network's Mahmoud Bahrani. "We're coming back for U.S. Women's and Worlds."
Unfortunately, COVID-19 derailed those plans for 2020 but what a reunion and competition boost their return stateside will be once it happens.
Then everyone headed home and into the unknown.
Offseason 2.0
Disc golf didn't go away, it turned virtual.
The crew at Jomez Pro debuted 'ShoMez,' a variety-type show that featured a little bit of everything and plenty of much-needed humor. Everyone got creative -- from the challenge videos, the virtual putting league and Simon Lizotte's double ace video.
"ShoMez was born out of necessity," Jomez Pro's Jonathan Gomez said. "It was already an idea or concept without any real knowledge of what it would become. It was awesome and people were so supportive from the start. The numbers were great and it was one of those things where we would've been happy with anything.
"People wanted to be involved, they submitted content and wanted to come on. The weeks went on and before we knew it, we had 12 episodes."
As restrictions began to loosen and a better understanding of the coronavirus emerged, disc golf exploded.
People needed an escape from quarantine and disc golf provided an excellent opportunity for people to get outdoors, get fresh air and exercise all while social distancing.
"We've had so many people pick up disc golf for the first time, so many beginners coming to the shop," said Matt Loyd, owner of Dynamic Discs Northwest Arkansas and the Arkansas PDGA state coordinator. "They growth of disc golf right now is nothing like I've seen in the 13 years that I've played or in the 10 years that I've been doing it as some sort of income.
"We've had people come back six hours later after losing one in the woods and others have come back to build their bags after getting hooked."
The first part of 2020 had a somber and scary beginning but it was just that: Part One of disc golf's story in 2020.
Stay tuned to PDGA.com and PDGA's social media channels as we look back on 2020.