Masters Get Their Shot for a World Title at Smugglers' Notch
Masters Get Their Shot for a World Title at Smugglers' Notch
2019 PDGA Pro Masters World Championships take place this week
Monday, June 24, 2019 - 16:26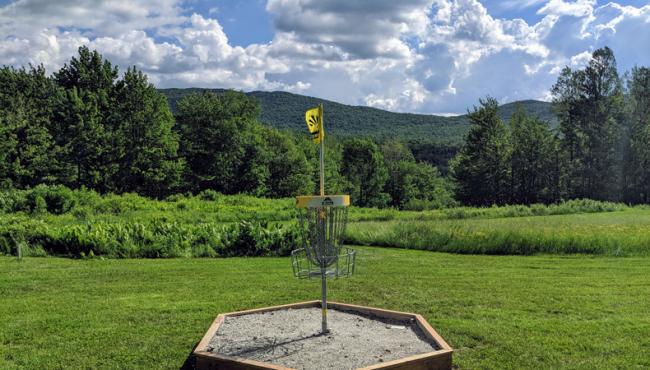 Deep in the heart of the Green Mountains of northern Vermont -- just 25 miles south of the Canadian border -- 163 of disc golf's most seasoned veterans from 10 different countries have gathered at Smugglers' Notch Resort for the 2019 PDGA Pro Masters Disc Golf World Championships.
Now in its third running as its own separate event, the Pro Masters World Championships features the professional age-protected divisions, with players ranging from their forties into their eighties who boast dozens of combined world championships.  
After hosting the incredibly successful 2018 PDGA Professional Disc Golf World Championships, the PDGA Tour has happily returned to Smuggs to give the age-protected pros a chance to take on the two championship courses on the property, Fox Run Meadows and Brewster Ridge. Each course provides its own unique style of disc golf, with Brewster Ridge playing through tight and technical wooded holes and Fox Run Meadows giving players a chance to throw some bombs up, down, and across the slopes that the Green Mountains provide.
The Pro Masters 40+ division is the largest with 53 players in the field, including reigning champion David Feldberg. Defending the title he earned last year in Kansas City will be no simple task, as he'll have to fight off 2013 and 2017 Masters champ Barry Schultz; 2016 Masters champ JohnE McCray; and the likes of Steve Rico, who is competing as a Masters player for the first time at a world championship event.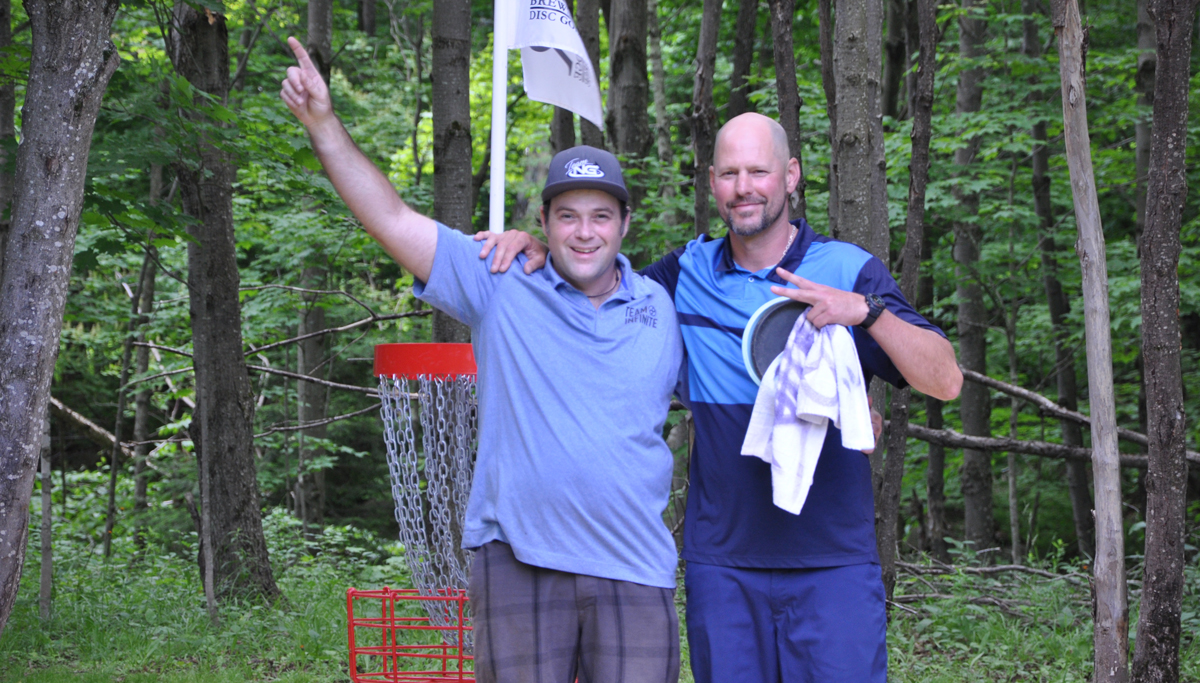 Feldberg has already spent the days leading up to the event defending the other title he's earned at the Masters World Championships, as he and partner Patrick Brown won the Divisional Doubles for a second year in a row; Feldberg has now worn that crown at all three of the Masters World Championships in which he has participated. Feldberg wasn't done adding to his resume, either, as he also cleaned up in the putting competition, mini golf, and the Skillshot Challenge presented by EDGE during Field Events on Sunday. Meanwhile, Brown finished with the longest throw of the long drive competition at 459 feet in gusting, swirling winds.
It took a sudden death playoff to determine the winner in the Pro Masters Women 40+ division in 2018, when Kim Giannola edged out Courtney McCoy, and both of them have made the trek to Vermont to duke it out once more. To do so, they'll have to outplay the winningest disc golfer of all time, the ageless Elaine King, whose 272 career wins include seven world titles (five in Open Women, two in Masters Women 40+), two U.S. Women's titles (Open Women), and two U.S. Masters titles (Masters Women 40+).
Winning a PDGA World Championship requires just as much endurance as it does raw talent, as earning a spot in Saturday's Final 9 means playing nearly perfect disc golf for five days in a row over a total of 90 holes up and down Smuggs' elevated terrain. But this event offers far more than a chance to win a PDGA Major, as there are few, if any, venues in disc golf that give competitors and fans alike such a vast array of options when it comes to on-site, non-competition activities. Whether it's hiking, biking, ziplining, swimming, shopping, live music, craft beer, the Smuggs County Fair, or a drive through the Notch itself, there is always something to help reduce the stress of tournament play. 
For those who can't be here to watch in person, Central Coast Disc Golf will have you covered with throw-by-throw round coverage later in the week, and Smuggs TV will be producing recap-style coverage. Live scoring will be up and running all day, every day on pdgalive.com from the opening throw to the last putt.   
Round one kicks off at 9:00 a.m. ET on Tuesday with the A-Pool (Pro Masters 40+ and Pro Masters 50+) playing Brewster Ridge, while the rest of the divisions take on Fox Run.   
Comments
Let's go Ron Turner Jr!!!