2018 Pro Worlds Notebook
2018 Pro Worlds Notebook
Leftover storylines from the good times – and one-times – in Vermont
Wednesday, September 12, 2018 - 14:30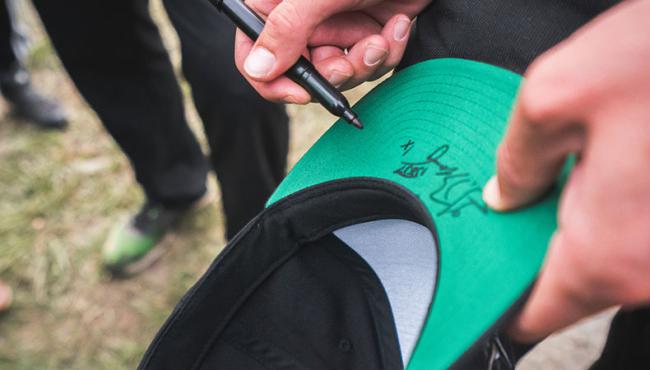 Five days at Smugglers' Notch Disc Golf Center in Jeffersonville, Vermont, yielded one of the most memorable, unpredictable PDGA Professional Disc Golf World Championships in recent memory. Emotions overflowed, records were broken and, when all was said and done, a pair of first-time world champions were crowned.
As much as I've already spilled pixels on Gregg Barsby and Paige Bjerkaas – and I'll do more of that below – there were plenty of interesting pieces that never fit into the daily news articles that accompanied the event. So now, a few days removed from the final putts at Fox Run Meadows, let's take a look back at some leftover storylines from the Green Mountain State.
A Major breakthrough for Barsby
Barsby's 15-year pro career has been notable not only for his road-warrior tendencies and fan-friendly nature, but also for close calls. Up until this week he had only won once at anything higher than an A-Tier, a 2009 "Steady" Ed Masters Cup PDGA National Tour victory that was apropos for the California native. His runner-up finishes at the 2008 Players Cup and, most recently, his 2017 European Open heartbreak have put him oh-so-close on the Major stage.
Simply put, this one was a long time coming.
With the caveat that the number of pro Majors in a season has varied greatly – 2002 was the first time there were more than two in the Open division, and that has moved to four in some years – it's worth a look at where Barsby stacks up in terms of Majors played before finally getting the big one. Here, then, is a look at the 10 most recent first-time Major champions and how many starts it took them to reach the top of the podium:
| Player | First Major Win | Majors Before First Win |
| --- | --- | --- |
| Gregg Barsby | 2018 Pro Worlds | 33 |
| Eagle McMahon | 2018 Konopiste Open | 9 |
| Nate Sexton | 2017 United States Disc Golf Championship | 24 |
| Jeremy Koling | 2016 United States Disc Golf Championship | 22 |
| Steve Brinster | 2013 United States Disc Golf Championship | 30 |
| Paul McBeth | 2012 Pro Worlds | 12 |
| Ricky Wysocki | 2011 PDGA Championship | 2 |
| Will Schusterick | 2010 United States Disc Golf Championship | 7 |
| Nikko Locastro | 2009 United States Disc Golf Championship | 8 |
| Eric McCabe | 2008 Players Cup | 9 |
A long way from 'Little Paige'
Little-known fact for new followers of disc golf: This was actually Bjerkaas' second world championship victory. In 2010, at the ripe old age of 13, she won the Junior II Girls division at the Amateur World Disc Golf Championships in Marion, Ohio. DiscGolfer Magazine's John Whinery passed along a photo he still had from the event: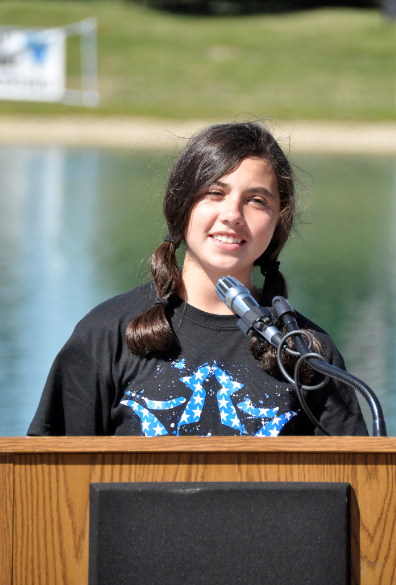 Prescient Pierce already has a piece of history
An emotional Paige Pierce sat in her van Sunday afternoon, her composure hanging by a thread as she recounted what amounted, for her, to a disappointing second-place finish at Worlds. But that doesn't mean she wasn't ready to share in the adulation of new champion Bjerkaas, and she told a heartwarming story about how she had seen all of this coming.
The two were taking part in an autograph signing earlier this year the Dynamic Discs store in Emporia, Kansas, where Bjerkaas handles many of the over-the-phone orders.
"She's always talking to me about how many people place orders and ask for my autograph, and how one day they're gonna start asking for her autograph and stuff," Pierce said. "And we got these little playing cards made, and she had some with her name on it.
"I went over to her signing session and asked her to sign it 'one-time' because I wanted to have the first signature, so that's pretty cool."
Yes, the four-time world champion who Bjerkaas has looked up to since she was a teenager was the first one to get a Paige Bjerkaas 1x signature, months before she had even won Worlds. Pretty cool, indeed.
Long hair, do care
James Conrad was one of the stars of Pro Worlds, spending his entire week on the lead or chase cards. Though the pop he usually finds with his putter disappeared during the final round, he was pleased with his best career finish at the event, as well as the solidarity a Barsby win means for the hirsute heroes on tour.
"I was stoked for Barsby to take it," he said. "Brought one in for the long hairs."
Media crews smash records
With seven media teams and a handful of individual photographers on the ground in Vermont, there were cameras seemingly everywhere. And the images they took in were seen by a record-breaking number of fans.
Smashboxx's Sunday broadcast of the Open Women's final reached 4,158 concurrent viewers, which was up from 2,347 during the 2016 Final 9 in Emporia, the last time they live-streamed Worlds. The Open final? A whopping 11,009, which obliterated the 3,877 concurrent viewers from 2016 and is far better than anything the company has ever reported (they estimated their highest before was somewhere in the 5,000s).
As of Tuesday, Jomez Productions averaged 164,000 viewers per day for their post-produced coverage. Saturday was their highest day ever, with 176,000 people logging on to their YouTube channel; their previous record was 158,000 at February's Las Vegas Challenge. UDisc Live reported that their traffic was more than double their best day, which came earlier this year at the Glass Blown Open.
To everyone who watched, followed live scores, and shared links: Thank you.
Matty O to roll onto tour next season
Matt Orum's fifth-place showing at Worlds should be no surprise to anyone who has followed the Southerner's career: It was the ninth time he has cracked the top 10 at the sport's premier event, with his best finish coming back in 2005, when he tied Barry Schultz for second place in Allentown, Pennsylvania.
The Alabama native hasn't hit the road much in recent years, opting to tear it up on the Southern Nationals scene and during the late-season stretch that brings the Elite Series to his neck of the woods, but he said that's about to change: His two-year deal with Prodigy Disc will afford him the opportunity to tour more next season, and he expects to jump across the pond for a midsummer jaunt through Europe.
"As long as it's not cold and too open, I'm in," Orum said. "I can't hang with all the other guys in the open, but I probably will do Vegas and Memorial, though."
His current 1031 player rating has him tied for 12th in the world. He'll make some noise in 2019.
Smuggs' history of yielding hot women's scores continues
With four years of the Green Mountain Championship in its back pocket, Smugglers' Notch Disc Golf Center had a history of producing 1000-plus rated rounds in the women's field: there was one in 2015, two in 2016, and three in 2017. This year, the trend continued with Bjerkaas' 1021-rated second round and Pierce's 1010-rated fourth. Plus, Sara Lamberson came up one point shy of cracking four digits, as her 999-rated third round at Brewster Ridge was the highest of her career.
McBeth fell just off previous final round pace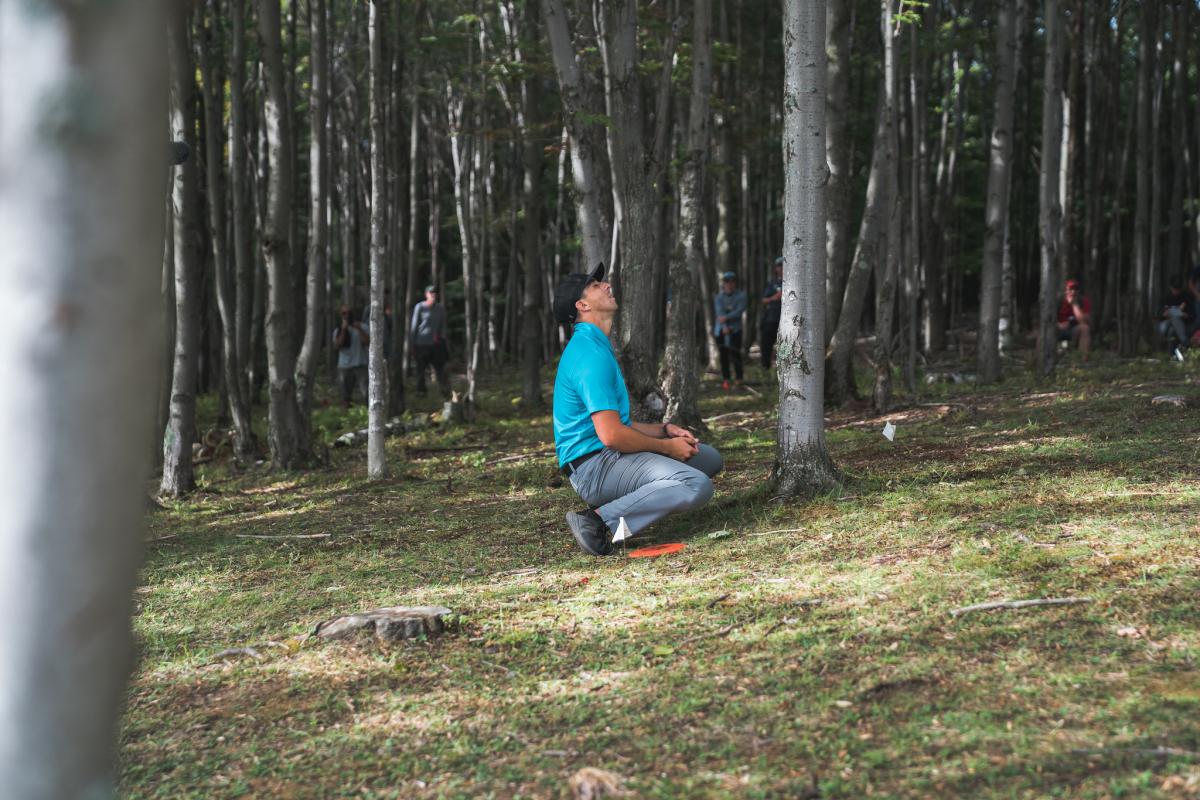 A tip of the cap to Jeff Korns of Discmania, who passed along the following statistic before the final round this weekend: In the "McBeast Era" – 2011 to present – Paul McBeth averaged a 1068 rating during the final full round of Worlds (Final 9s not included). More than half of his rounds came in at 1070.
McBeth was on a similar pace when he went six-for-seven at the beginning of the final round. His late struggles on the green, though, dropped him to 1059.
George Spring, or Jeff Clooney?
Word started to circulate around the third day of Worlds that, if you closed your eyes while he talked, Pro Worlds Tournament Director Jeff Spring sounds exactly like Oscar-winning actor George Clooney.
It totally works. Just listen:
One final note on Spring: He reported an estimated 1,500 spectators on the ground for Sunday's final, and shuttle drivers at Smugglers' Notch said they moved roughly 2,000 people throughout the day. With fans virtually narrating the high drama on 17 – Josh Anthon's gut-wrenching rollaway was first greeted by cheers, then a collective groan – and the crowd lining the left-side fairway to cheer Barsby's in-bounds tee shot on 18, it was clear Smuggs is up for hosting the big ones.