National Tour Standings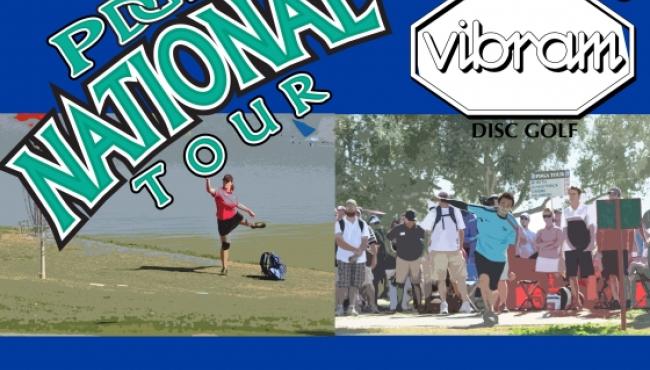 The PDGA National Tour Elite Series presented by Vibram Disc Golf has provided some great disc golf over the last six weeks with events on every other weekend. The Steady Ed Masters Cup, the Kansas City Wide Open, and last weekend's Beaver State Fling were the forum for the best disc golfers in the world to showcase their skills. Paul McBeth followed up his Memorial win with another first place finish at the Masters Cup. Those two wins and a 5th place finish at the Kansas City Wide Open put Mcbeth at the top of the standings just ahead of Will Scusterick. Wins from Cale Leiviska and Dave Feldberg, and the steady play of Nate Doss have all them in the mix for the point series title.
In the Women's race, there's a similar scenario. Valarie Jenkins has two wins and the other two first place finshes went to two different players. Catrina Allen won the Beaver State Fling and with a win at the Brent Hambrick Memorial Open in August will, at least, give her a share of the lead. Paige Pierce, Sarah Hokom, and Liz Lopez round out the current top five.
The best three scores from the first five events plus the points for the Vibram Open count towards each players total. The Brent Hambrick Memorial Open offers players another chance to beat their lowest point score and jump in the rankings. 
The National Tour will take a break for seven weeks while everyone prepares for and competes in the PDGA World Championships in Charlotte, North Carolina this July.
After Worlds, there is a two week break before the Brent Hambrick Memorial and the season-ending Vibram Open at Maple Hill on August 16th - 19th will provide players their last chance to climb the NT Point Series standings.