Moving Day at the EO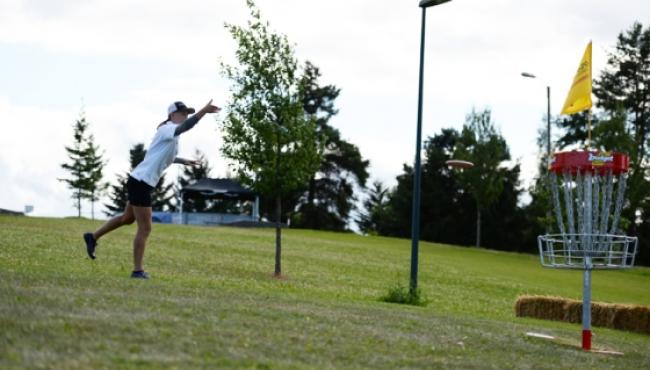 Many had been wondering whether we really had seen the best of defending champion David Feldberg at the European Open yet. Moving Day showed that we definitely hadn't. Feldberg came to the course determined to change the direction of his game and to secure a spot in the top cards in the final. To prove his point, he shot a new course record of 52 (-12) and showed everyone just how good a player he is, come crunchtime. His stellar round earned him a spot on the lead card on third place.
After Round 3, Paul McBeth is still on the lead at 20 under, but he has Will Schusterick right up at his heels at 19 under. McBeth played some beautiful disc golf on the back nine, birdieing all holes between 10 and 17, but it was the double-OB on the 18th that kept Schusterick close.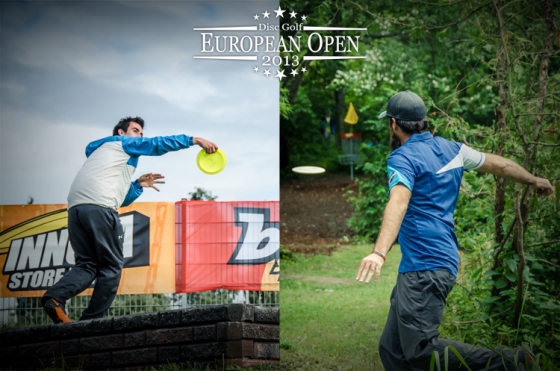 Overall, it was the players outside the top card who brought their A game to the course on Saturday to show that they deserve a spot in the battle for the winning trophy. For Nate Doss, the second best round of the day (55) was not quite enough, but Simon Lizotte's  and Nikko Locastro's 8 under earned them spots on the second card together with Ricky Wysocki and Pasi Koivu. This quartet is at 14 under, only one stroke behind Jeremy Koling and two behind Feldberg.
The women's leaderboard could not look more thrilling before the final round on Sunday. It was Paige Pierce who was in the lead after the first round, but after Valarie Jenkin's hot second round, it was Pierce's turn to again take command on Moving Day. Catrina Ulibarri is still third. However, all three ladies are within 4 strokes from each other, so on Sunday it will come down to who handles best the pressure of the final round, TV cameras, and the huge crowd expected at Nokia.
The scores are close in both divisions, and everyone will have to be at their absolute best in order to be able to win on Sunday. We are about to witness one of the most breathtaking final rounds in European Open history, so be sure not to miss any of it! The action will be at its sweetest right here in Nokia, but if you can't make it here, tune in online to follow the first ever live television broadcast in disc golf history at 15:30 EET (GMT +3), or follow our many other live updates.
Huge day for Disc Golf tomorrow – Watch the show on-site, online or from TV!
History will be made tomorrow when the European Open is broadcast live for the very first time on Finnish national television. The livebroadcast will also be streamed to the YLE web broadcasting service YLE Areena with no country restrictions at:
Live Stream with Finnish Commentary
Live Stream without Commentary
The live stream will begin at 3:30pm EFST (8:00am EST, 7:00am CST, 6:00am MST, 5:00am PST)
Results and Final Round Tee times are available here.
Hole by hole scoring results for all competitors can be viewed at PDGAlive.com
Article by Annariikka Marttinen