Magnolia Open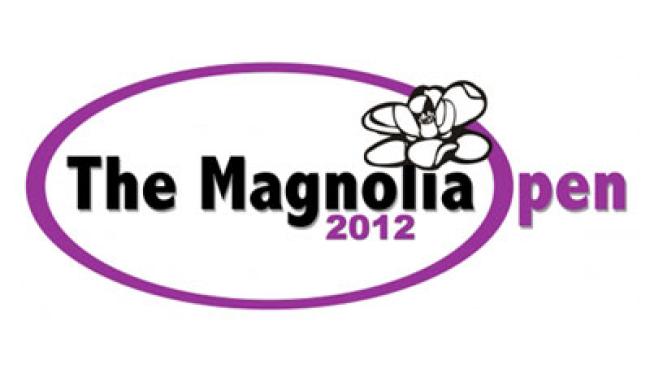 It's almost time for the 4th Annual Magnolia Open. If you ask any of the 56 women who have previously played in this event you will find that it comes highly recommended. How could it not, with the long list of benefits to the players? Including 100% payout, free camping, free food, huge player's packs for both amateurs and professional players, fun side games including a Corn Hole tournament, KanJam and new this year, a Hott Shotts competition.  
There will also be Karaoke on Saturday evening. This is a classic addition to the tournament added by Karolyn O'Cull (one of the founding Tournament Directors along with Addie Strozier) and requested every year by the competitors. In fact, Sarah Cunningham (formerly Stanhope), claims that if Karaoke is out, she is out as well; we don't believe that, as Sarah has played in every Magnolia Open since its inaugural year in 2009. However, for Elaine King's sake we didn't take any chances. Cunningham and King had a battle to the end at last year's Magnolia Open and after King's stellar play at the USWDGC in Huntsville this past weekend she should be warmed up and ready.
The tournament kicks off on October 13th and consists of three rounds: two on Saturday and one on Sunday. All rounds will be played at the International Disc Golf Center, a mecca for the sport of disc golf.  
Special thanks to this year's sponsors Steve Boucher (Old Pharts Disc Golf). Steve came on board as a key sponsor for the 2011 Magnolia Open and is throwing in for an even bigger sponsorship this year. The Magnolia Open would not be possible without Steve and Old Pharts Disc Golf. Innova Discs, thanks to Harold Duvall for seeing the potential in The Magnolia Open and for his continued support to help grow women in our sport. Other key sponsors include Craig Wrenn with So Many Roads Photography, Bravefriend Apparel and Design, Flywood, International Disc Golf Center, Disc Golf Association (DGA), ScoreBand, KJO Photography and all of our hole sponsors whose support makes running The Magnolia Open possible. 
Many sponsorship opportunities are still available. Click here to find out how you can help promote the growth of women's disc golf. 
All tournament stamped discs are for sale at the IDGC and each purchase includes a free raffle ticket for a chance to win a Grip Bag, donated by Kristen Brown. Raffle tickets for the bag can also be bought separately. Half of all raffle ticket sales will be donated to the Susan G. Komen 3-Day™ helping to support the fight against breast cancer.
Please call the PDGA office (706-261-6342) or email Tournament Director, Sara Nicholson with any questions.