Leagues Up and Running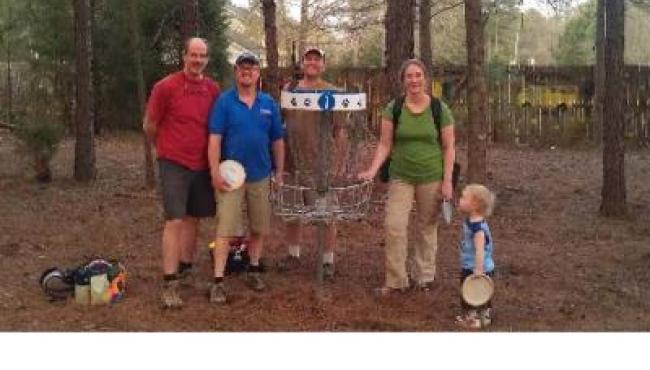 Leagues are up and running, we currently have 30 leagues out there with more and more popping up every day. 
Many places have already had their first league night and many are starting soon.  I want to thank the folks that have stepped up and started leagues in your towns.  Leagues are the path to getting more people involved with the PDGA and my goal of 50,000 active members is a goal I hope to achieve.
We kicked off our league at a new course at the Eastside School Campus in Senoia, GA.  The course is the first of hopefully many courses going to be installed on school campuses. The article photograph is a picture of some of our first competitors at the league in Senoia. Miles Long #438, Clay Campbell #50376, Courtney McCoy #18835, new PDGA recruit Eric Bass, and future PDGA member Charlie are all standing next to the 1st basket that was put on the campus at Eastside and we are hoping to add many more courses on campuses all over the country.
There is less than 2 weeks left for the special promotion code LEAGUENEW30 for 30% discounted rate on new PDGA Memberships.  We don't want you to miss out on this great opportunity for you to join the PDGA at a discounted price.
Check out the PDGA Leagues section for more info.
— Kevin McCoy, PDGA #9453