2017 National Tour Elite Series Bonus Increases by 350%
2017 National Tour Elite Series Bonus Increases by 350%
Wednesday, January 18, 2017 - 11:43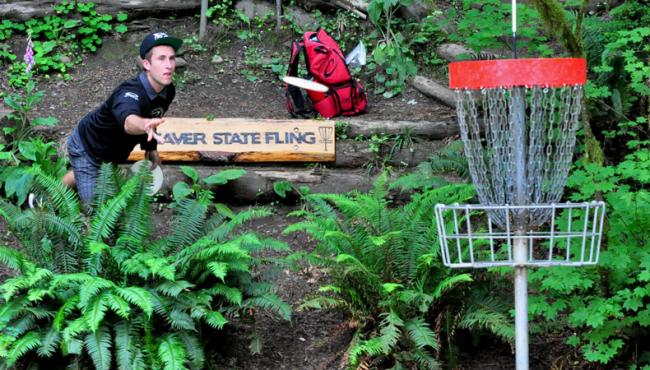 To kick off the start of its 15th season, we are extremely excited to announce a new and drastically improved/increased payout for the 2017 PDGA National Tour Elite Series. Thanks to some incredible contributions from the PDGA, ZÜCA, and Disc Golf Association (DGA), we are happy to present the largest payout in the 15-year history of the National Tour Elite Series, already totaling $35,000 minimum, with the possibility of it growing even larger as we get closer to the first NT of the year, the 2017 Gentlemen's Club Challenge presented by Innova Champion Discs in Las Vegas, Nevada, USA.
As a part of their sponsorship campaign, ZÜCA will be unveiling a new model of disc golf carts in the very near future, available to PDGA members and nonmembers alike exclusively on the ZÜCA online store. As a special bonus for PDGA members, your name and PDGA number can be embroidered on the front! Contact ZÜCA or visit their website for more details.

To encourage spectator involvement and participation, the PDGA hosts a clinic prior to each National Tour event where several top professionals are available for Q&A, coaching, and advice. Disc Golf Association (DGA) will once again be sponsoring the National Tour Clinic Series through basket contributions for spectator giveaways. One lucky winner will walk away from every clinic with a brand new DGA Mach II practice target!

Please join us in thanking these sponsors for their generosity and for their continued support of the PDGA and of disc golf in general. With their support, we expect this to be the most memorable PDGA Tour season to date! Whether you attend the National Tour this season as a spectator, vendor, sponsor, tournament staff, volunteer, or competitor, we hope that you will assist us in spreading the joy of disc golf to the largest audience the sport has ever seen!
2017 National Tour Elite Series Proposed Payout
Open - $25,000
Open Women - $10,000
Place
Prize
Place
Prize
1
$10,000
1
$5,000
2
$5,000
2
$2,500
3
$3000
3
$1500
4
$2000
4
$700
5
$1400
5
$300
6
$1000
 
 
7
$800
 
 
8
$700
 
 
9
$600
 
 
10
$500