GBO's Final Round Becomes Latest Victim of Severe Weather
GBO's Final Round Becomes Latest Victim of Severe Weather
Saturday, April 29, 2017 - 21:25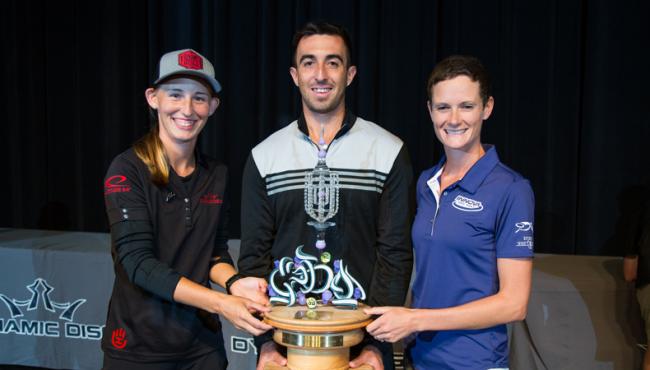 After hours of deliberation this morning by both tournament and PDGA staff, the difficult and painstaking decision was made to forfeit the third and final round of the Glass Blown Open, the second stop on the 2017 PDGA National Tour. As with any significant and burden-bearing accord, there were several concerns being discussed and several options being considered. In the end, there was one overlying issue that all parties involved recognized to be too unpredictable and risky to overcome; player safety.
The cancellation of the round this morning means the GBO is now the third large-scale PDGA event to have an entire round fall victim to severe weather in the last six months alone, starting with the United States Disc Golf Championship's final round in October of 2016, a PDGA Major held in Rock Hill, South Carolina. Four weeks ago to the day, a powerful thunderstorm in Rockwall, Texas forced the same scenario for the final round of the Nick Hyde Memorial, the third event of the 2017 Disc Golf Pro Tour.
With nearly 1100 competitors and dozens of staff/ volunteers spread out across six different Emporia, Kansas area courses, the massive storm that spanned 1300+ miles across the United States proved to be too powerful and unpredictable to deem the conditions safe for competitive play. The lightning detectors being monitored by the Course Directors spent most of the morning sounding off, complimented of course by visible and audible lightning strikes that were far too close for comfort.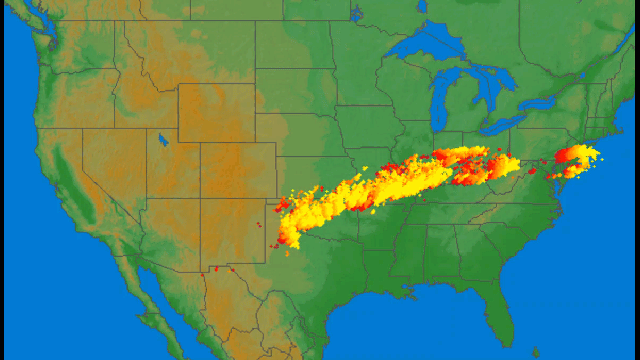 After already having faced two and half hours of weather delays and no indication that the situation would be improving anytime soon, the official announcement was made. Thus far, the decision has been met with an overwhelming amount of support.
There are those that aren't happy with the outcome, as expected. Keep in mind, the people that least wanted to see the event cut short, by a landslide, are the same people that made the call. The thousands of combined hours of work and planning put into the 2017 Glass Blown Open began the day the 2016 Glass Blown Open came to an end.
The blood, sweat, and tears endured by the City of Emporia and the remarkable team at Dynamic Discs have resulted in an incredible week-long celebration of the sport we've all come to know and love. A celebration that, by virtue of Mother Nature, came to an end one day and one round of disc golf too soon.
Congratulations to the Open division champion Paul McBeth #27523, the Open Women division co-champions, Paige Pierce #29190 and Hannah Leatherman, and the many other division champions that made the trek to Kansas this week.
Last but certainly not least, on behalf of the PDGA, the competitors, and the fans watching from home, thank you to the City of Emporia and to Dynamic Discs for their exceptional display of hospitality and professionalism throughout the entire duration of the 2017 Glass Blown Open.