European Open Day 4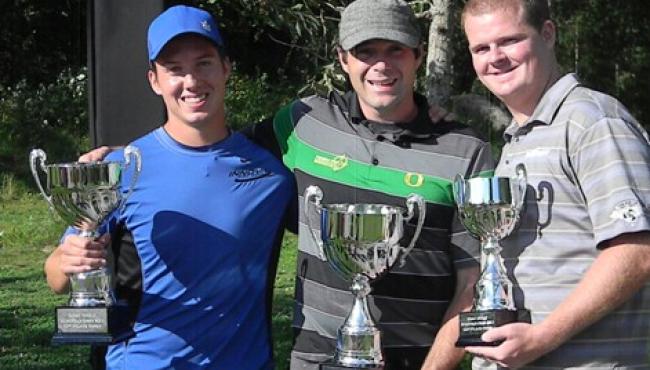 American Men & Women Sweep the Euro Major

It was a star spangled final day at the European Open in Nokia Finland, with the Americans "finn-ishing" 1-2-3 in the Open and Women's Divisions.

Entering Round 4, three time Women's World and defending Euro Open Champ Val Jenkins had a comfortable 13 throw lead. She would extend her margin of victory to 17 by shooting a steady +5 69 on Sunday. The rest of the Pro Ladies lead card would "finn-ish" as they started with 2010 Rookie of the Year Paige Pierce in 2nd, fellow Tour-ist Melody King in 3rd, and local favorite Anne Matilainen in 4th.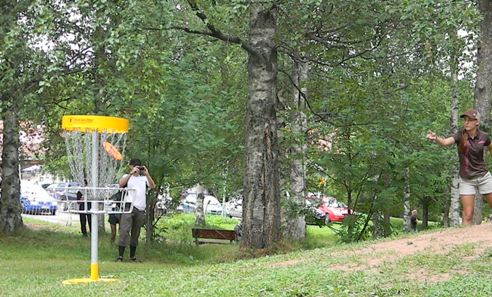 Playing in front of a crowd that would swell to 500-600 spectators, the men's battle would prove to be a 2 horse race between Team USA members Dave Feldberg and Paul Ulibarri. While Nate Doss was tied with Uli for the overnight lead, his opening string of pars followed by a triple bogey 7 on the long and tight #6, dropped him into 3rd where he would remain. For his efforts, Nate collected Euros 1650 ($2310) as his share of the € 25125 ($35175) event purse, the largest payout in European disc golf history.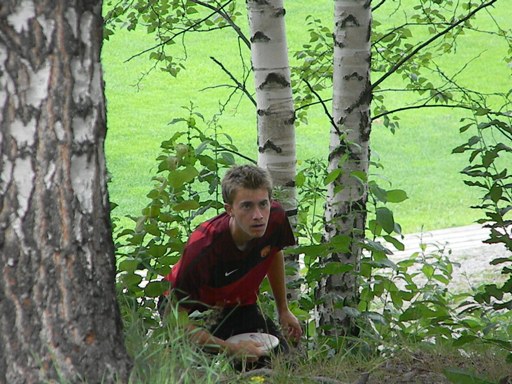 Uli and Dave would scrap to the very end, changing leads and the box several times over the last 9 holes. Uli's bird on 10 momentarily put him in front, but Dave immediately drew level on 11 when Uli's tee shot found the small pond in front of the basket while Dave was in bounds by less than ½ the width of his disc. When Feldberg cashed his birdie 3 and Uli's par effort from 6 meters (20 feet) spat out on the 222 meter (735') #12 Buncr hole #12 it looked like the day would belong to Dave. But Uli responded with birdies on #s 15 and 16 to tie the match up with 2 to play. Uli then had a very makeable 8 meter (25') uphill putt for the lead on #17, but after "putting" on a clinic from inside the circle, he appeared to rush this critical shot which missed the target completely. Stunningly Uli's tee shot on 18 then danced around the OB line before settling less than an inch out of bounds. From his safe lie Dave then calmly parked his 300' uphill approach to seal the deal and his 2nd European Open title, not to mention a tasty Euros 3000 ($4200) payday.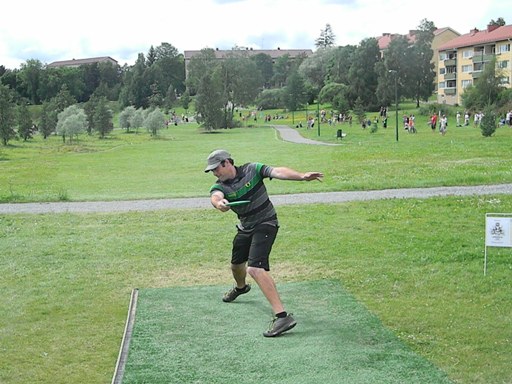 Jesper Lundmark came back from a slow start to finish as the Euro in 6th, with Denmark's KJ Nybo and Finland's reigning Junior World Champion Seppo Paju coming in tied for 8th.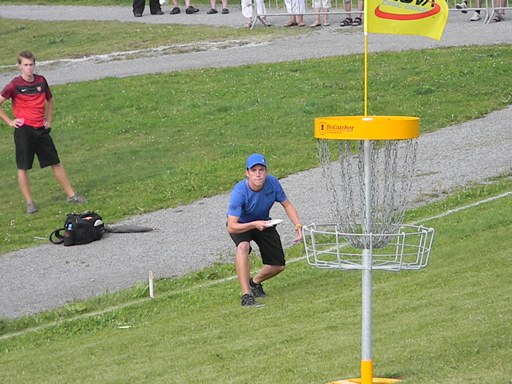 All in all it was a wonderful week at the beautiful Nokia Sports Centre Park, hosted by Jussi Meresmaa, Janne Kotka and their families, and friends. Thousands of other disc golf fans caught the unprecedented and live action presented all week long on DiscGolfPlanet.TV. Those of us who had the privilege of being here can only hope we are fortunate enough to be able to return to Finland in 2 years time for the 5th edition of the European Open.