DiscGolfer Issue 5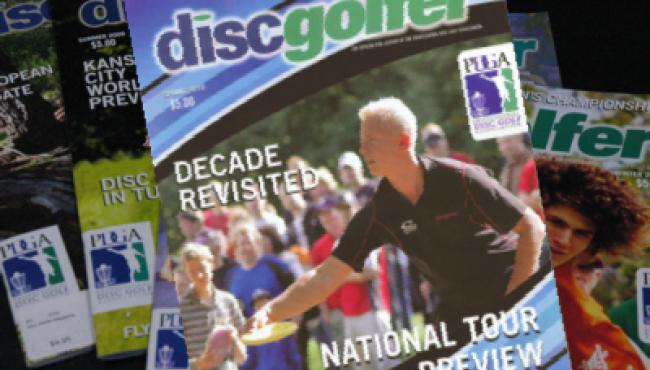 The spring issue (#5) of DiscGolfer, with a National Tour Preview, Fred Morrison remembrance, Decade Revisited article, and much more began mailing March 12.
Members can expect delivery in 10 to 14 days, however standard mail can take as little as four days or as long as 24 days. If you have not received your issue by April 9, please contact the PDGA office.
Note that the post office does not forward DiscGolfer to new addresses. Members are responsible for updating their addresses with the PDGA office and can do so by calling (706) 261-6342 or sending an email to [email protected].
If you are not a member of the PDGA but would like to purchase single copies or an annual subscription to DiscGolfer, visit the DiscGolfer Magazine page at PDGA.com.
Retailers wishing to offer the magazine at their online store or brick and mortar retail outlets, can order bulk copies at a discounted rate.
---