PDGA Radio Episode 84: Drew Gibson
PDGA Radio Episode 84: Drew Gibson
Plus more news on partnerships and post-Halloween clean-up
Tuesday, November 5, 2019 - 19:36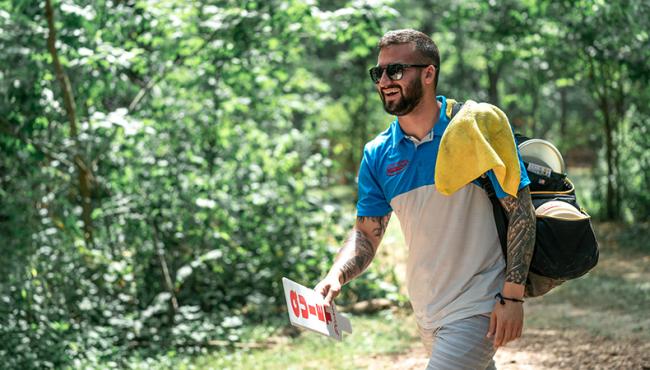 PDGA Radio returns after a week hiatus to catch up on the news! First, Steve has Sara judge if his daughter's Halloween debacle was a kids-being-kids moment or a parenting fail (1:35) before they discuss the 2020 A-Tier schedule (5:45) and partnerships with UDisc (10:00) and Gatekeeper Media (13:10). There's been some early-offseason sponsor news, and Drew Gibson joins the show to discuss his open-bag deal with Infinite Discs, what his setup might look like, how he's planning to stay healthy in 2020, and more (23:35). Steve and Sara close the show with hot rounds and a quick dip into the listener mailbag to talk about one of the big stigmas that follows the sport. (52:55).
Be sure to subscribe on iTunes, Stitcher, Spotify, and Google Play, and share your feedback at [email protected].
Comments
So with Drew going to infinite disc does this mean we will see more mixed bags out there???