2X Wysocki, 4X Pierce
2X Wysocki, 4X Pierce
2017 Pro Worlds Champions Crowned
Sunday, June 25, 2017 - 13:14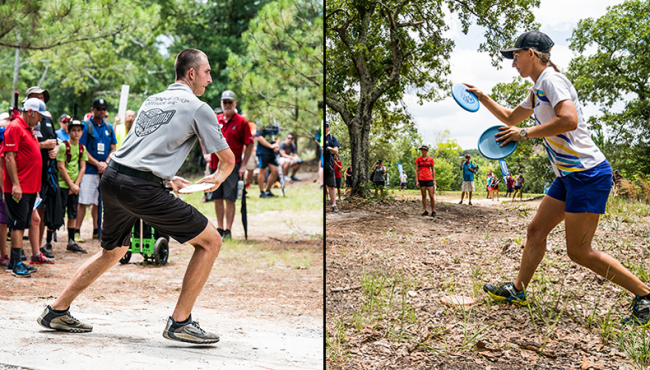 When round 3 of the 2017 Professional Disc Golf World Championships came to an end on Friday, the leads that both Ricky Wysocki and Paige Pierce had amassed in their respective divisions meant that the final round would likely see more of a battle for runner-up than for the title. Even with the monstrous and extremely challenging Marine/Navy Disc Golf Course at Fort Gordon serving as host for Saturday's action, the odds of Pierce giving up a six-stroke lead or Wysocki giving up an eight-stroke lead in just 18 holes were through the roof.
Pierce went into the round as the leader after slowly but surely pulling away from the field each day. She began her run at her fourth World Championship title with the hot round of two under par on the WR Jackson course at the International Disc Golf Center, besting both 4X World Champion Valarie Jenkins and 5X World Champion Elaine King by three. Round 2 saw Pierce adding three more to her lead with another hot round, this time at Fort Gordon with a 992-rated six under par.
Just when it was starting to look like another 2017 Beaver State Fling situation (where Pierce won by 18 strokes over four rounds), a 5-hour battle on the W.R. Jackson on Friday slowed down the pace. The round was chaotic for Pierce, trading birdies for bogeys throughout the day to finally finish with a one over par 68, matched only by Jenkins.
Looking back to the 2016 Pro Worlds, where Jenkins shot seven better than both Pierce and Catrina Allen during the Final 9 to take home the title, a deficit of six seemed manageable. After quickly gaining three on Pierce through just the first six holes at Fort Gordon during the final round yesterday morning, the possibility of a comeback win or at least a run towards a playoff was becoming a very real possibility for Jenkins.
A birdie by Jenkins against a par by Pierce on 14 cut the margin down to just two strokes with only four holes remaining, but that was as close as it would ever get. A bogey on hole 15 followed by a double bogey on 16 all but sealed the deal for Pierce, allowing her to tap in on the basket of hole 18 in front of the gallery to become the PDGA Professional Women's World Champion for the 4th time since 2011.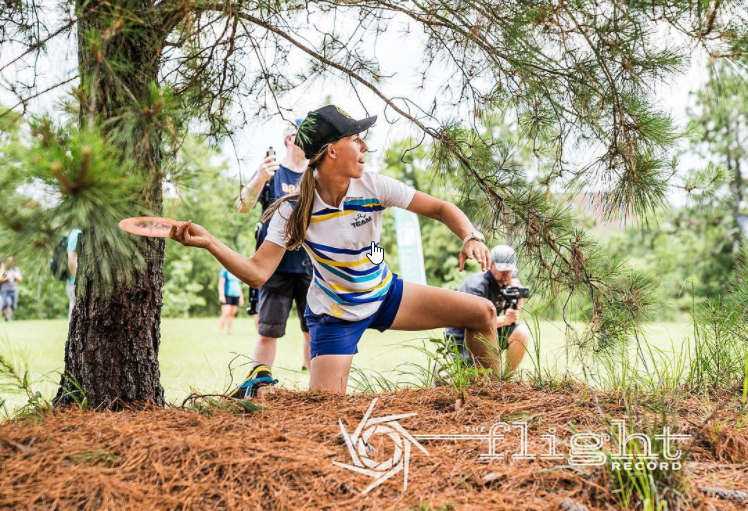 As the rounds progressed that afternoon, it was Mother Nature more than anyone else that would be the source of a dramatic storyline. A perfectly warm and sunny morning slowly gave way to dark skies. Quick blasts of downpour affected both divisions and with all eyes on the radar, it was only a matter of time before the rain gave way to something much worse; lightning.
A tropical thunderstorm that had developed southwest of Augusta and was tracking right towards the base. Thanks to constant updates from Jacob Wilkins, a professional meteorologist, and writer for Ultiworld Disc Golf, the tournament staff knew exactly when, where, and how severely the storm was going to hit. A lightning delay was called when the Open division lead card had finished up the front nine and it would be another hour before they would get back on the course.
To put it bluntly, there was simply no catching Ricky Wysocki. He didn't need to play safe and play smart to hold on to his eight-stroke lead, he just needed to keep being Ricky Wysocki. Despite the rain, the weather delay, and the fact that Paul McBeth was playing incredibly well on the chase card, Wysocki pushed on and continued to play his game of hitting perfect lines and making an unreasonable amount of long and difficult putts.
Finishing with an eight under par for the day that included a run of seven birdies in a row on holes 8-14, the very rare version of a happy, smiling, not-so-serious Ricky Wysocki paraded up the fairway on the 18th towards the green. After the entire lead card took the opportunity to have some fun and try some tricky throws for the gallery, Wysocki could only laugh as he chained out on a 40-footer for birdie.
The gallery erupted as Wysocki dropped his putter in the basket to take the only par on the card to become the PDGA Professional Disc Golf World Champion for the second year in a row.
Thank you to the staff, volunteers, and Fort Gordon in general for everything they've done to make the 2017 Pro Worlds such a fantastic event. Stay tuned for final round video coverage provided by Jomez Productions, Central Coast Disc Golf, and Prodigy Disc and check back tomorrow for a more in-depth recount of both the Open and Open Women's divisions' final rounds thanks to our friends at Ultiworld Disc Golf.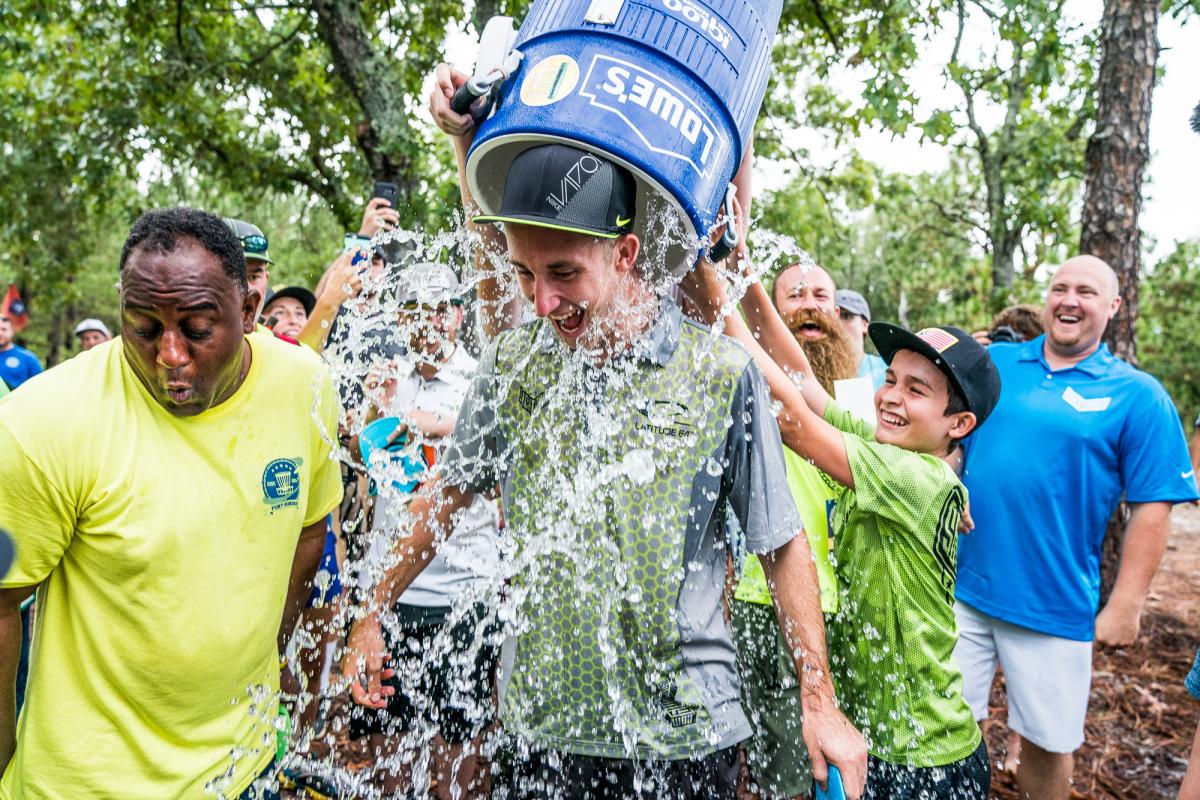 2017 Pro Worlds Quick Links
2017 Pro World Championships