2013 Memorial Championship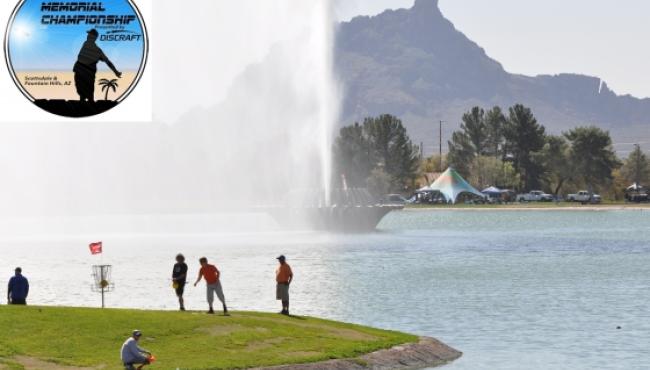 Round one of the 2013 Memorial Championship presented by Discraft is off and running. The Open divisions are playing at Vista Del Camino today while the others play their first of two rounds at Fountain Hills.
The key to a good score on these long open courses is very simple.... STAY INBOUNDS! Out of bounds on either of the courses, especially Fountain Hills, can often mean a lost favorite disc along with the penalty. The players who play the risk vs reward game best are the ones that will do well this week.
DiscGolfPlanet.tv will be covering the final card of the day in the mens Open division; Dave Feldberg, Ricky Wysocki, Will Schusterick, and 2x returning Memorial champion, Paul Mcbeth will duke it out to start the tournament. Can Paul McBeth pull it off for a three-peat? We'll see...
Watch it live on DiscGolfPlanet.tv and follow the action on Twitter via @pdgalive and catch live hole-by-hole scoring beginning at 1:40 PT; 2:40 MT and 4:40 ET.