Star Potential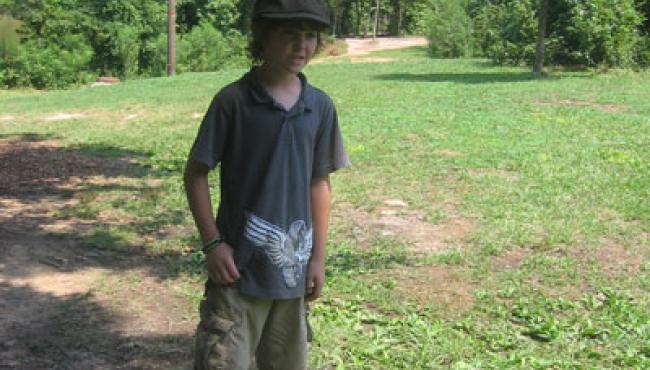 While disc golf pros may be the most talked about players in the sport, the junior divisions have some incredible players who could very well be the disc golf stars of the next generation.  On Wednesday, I met many of these amazing disc golfers out on the course at Elon Park, including a few who have really been making waves.
Three rounds into the 2012 PDGA World Championships, the under 19 Boys division is led by Stephen Economos of Worcester, Massachusetts who is leading by six throws with a score of 20-under par. He is followed by Adam Morrison of Columbia, Missouri and Dillon Vallance of Lubbox, Texas, both at 16-under par, and George Summers, at 10-under par.
Despite the intense heat and humidity there were few complaints heard out on the course among the young players who are nothing but completely dedicated to doing their best.
18-year-old Ryan Conto of Jackson, Wisconsin was featured in Sunday evening's putting competition, where he came extremely close to being crowned World Putting Champion. He shows incredible potential with excellent form and professionalism, and will likely rise to the top quickly if he continues his great efforts.
Devyon "DJ" Baldwin from Battle Creek, Michigan is another name we've heard around the course quite a bit recently, and he's just 13 years old. He's been playing disc golf for five years and says Nikko Locastro and Dave Feldberg are two of the pros who have inspired him. 
I asked DJ if there was more pressure playing in the Worlds and he remarked that it does make him "extra nervous just before each putt," although you wouldn't know it from the way he's playing this week.  DJ is the current leader in the under 13 Boys division by four throws after the first two rounds.
Maximus Meyer came to North Carolina all the way from Sparks, Nevada. Meyer has only been playing disc golf for a year and has captured wins at several tournaments already, including the Reno Turkey Toss last November and the Duel in Dayton in May. 
Meyer, who's favorite pro player is Jay "Yeti" Reading, has a great attitude that could take him far. He noted that the heat here "has made playing harder," but quickly added that it's still "a lot of fun." He also remarked that the pressure of being in the Worlds doesn't get to him because he just "tries his best and has fun." 
There were also a number of very young disc golfers who were toughing it out in the heat on the Eager Beaver course, including Forest Deason from Oklahoma City, Oklahoma who is competing in the Boys under 10 division. Deason is currently in the lead by eight throws, and had a victory recently at the Norman Pro/Am. He named Will Schusterick as the player who inspires him, and his "go-to" disc as the Sidewinder. 
One of these disc golfers just might become the next Avery Jenkins or Nate Doss in another few years, but even if they just continue to play casually it's always a good thing for kids to be involved in sports, and each and every one of them are setting a great example for others to follow.
Written by: K.C. Dermody