Charlotte Am Preview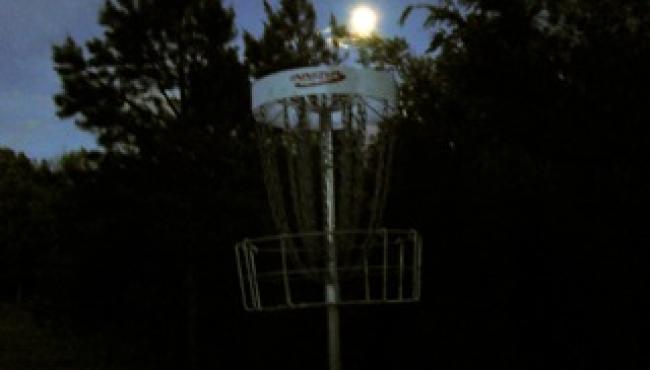 Four Course Meal at Charlotte Amateur Championship: 2 Days 4 Primo courses.
Raise your hand if you like playing tournaments on sweet courses.
Well, if you're waving, then look no further than North Carolina for the inaugural Charlotte Amateur Championship, June 19-20, where entrants will get a royal sampling of the best the Queen City has to offer.

The PDGA A-Tier event will showcase such disc golf crown jewels as Hornet's Nest, Renaissance Black, Reedy Creek, Sugaw Creek, Kilborne and the recent additions of Nevin and Elon - which have both already earned high praise.

Call it the Charlotte sampler platter of disc golf, or just call it a great weekend. There will be so much hearty disc golf – much of it on the same courses where 2012 World Disc Golf Championships will be – that you're practically guaranteed to leave with that fully satisfied feeling.
"It's all about the courses," said tournament director Paul Bergey, who like many of his Charlotte cohorts believe Charlotte contains the best disc golf facilities for testing the true disc golfer.

And, if history has been any indicator, Charlotte courses have routinely produced some pretty darn good players. The last two amateur world champions, Jeremy Koling (2008) and Matt Keatts (2009), both found the recipe for their games on Charlotte's courses. "We think a primary reason for their success is the type of courses Charlotte boasts. You have to have the complete game," Bergey said.

Advanced players will take on Renny Black Saturday morning followed by Elon Pro. Then it's on to Nevin Sunday morning with Hornet's Nest afterwards. Intermediates will play Hornet's Nest and Renny Black Saturday and then Sugaw and Kilborne the next day. All other divisions will start at Elon followed by Kilborne, Reedy (original) and Sugaw.

Currently, there are eight courses in Charlotte's Mecklenburg County, but by 2012 - when the World Championships (Pro and Am) are set to hit the city - a total of 14 metro courses are planned.  With such an emphasis placed on the sport and its infrastructure, The Charlotte Disc Golf Club and the City of Charlotte are hoping to host the first world championship with a thousand players in the field.

Come see, it's no hype. Fill your plate with a heaping helping quality disc golf action at the Charlotte Amateur Championship. Register today at www.DiscgolfUnited.com.
[node:5624 body]