Wysocki Takes the Lead at European Masters
Wysocki Takes the Lead at European Masters
Thursday, July 21, 2016 - 15:12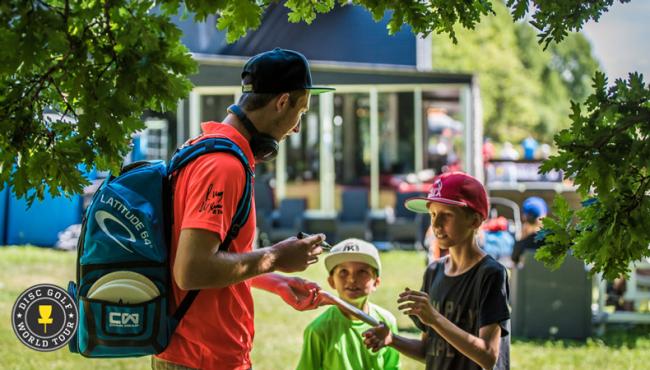 The first 18 holes of tournament play here at the European Masters brought us beautiful weather and some top level disc golf action. Today here in beautiful Stockholm, Sweden, the real winner today was none other than Järva DiscGolfPark itself. After asking dozens of the world's best disc golfers where they rank the course on their list of favorites, there wasn't a single one that said it wasn't in their top five. The beauty of the course is only paralleled by its challenging nature – showing up without a solid game plan will not get you very far on this course.
Tobias Johansson sneaks into early lead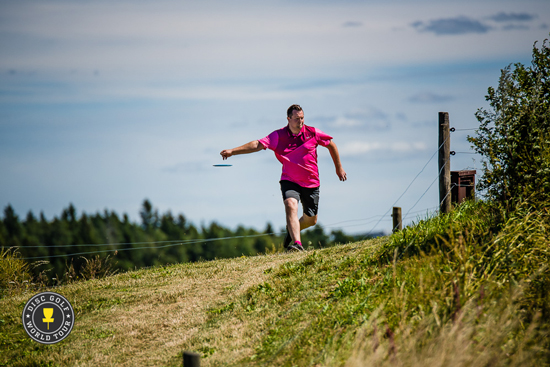 As one of the players that had an early tee time, Sweden's own Tobias Johansson #54111 set the bar at four under par as the clubhouse leader for much of the morning and afternoon. As the hours ticked away, new players emerged with scores slightly lower. One of the first to finish with a better round was USA's Zach Melton #38631, ousting Johansson by one to finish five down after carding seven bogeys and two birdies.
Paul Ulibarri shoots lights out on the Front 9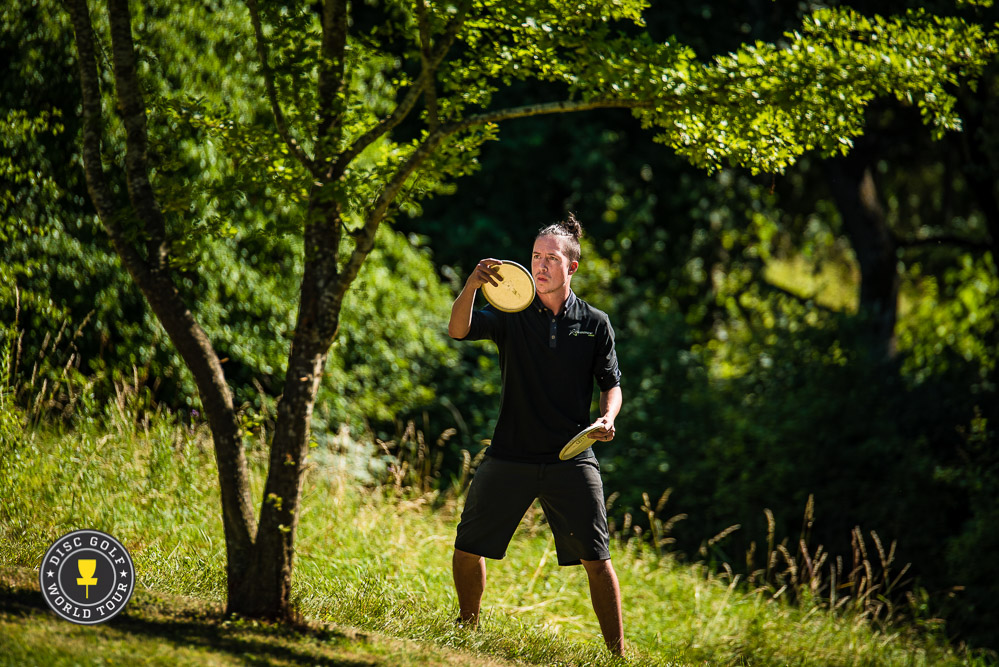 Not long after Melton had taken over as the leader in the clubhouse, another American tapped in on the 18th to take over as the new leader, Paul Ulibarri #27171. His bogey-free start of six under par for the front nine was matched no other, and gave him the cushion he needed to finish strong on the back nine.
Ulibarri's round of seven under par gave him the edge for the late afternoon, and all he could do was watch live scoring with his fingers crossed, hoping that Järva DGP would prevent anyone else from making a run on their last few holes.
The hot score emerges from the 2nd to last card
Ulibarri was almost in the clear until Ricky Wysocki #38008 turned in his card. Finishing with ten birdies and one bogey, including three birdies in a row to end the round, Wysocki now sits at the top of the leaderboard two or more ahead of the rest of the field with the hot round score of 54 (-9). Wysocki's precision forehand gives him a bit of edge on the par 63 Järva course, but as always it is his lights-out putting that helps propel him to the top.
An all-American lead card for round 2 with Europeans at striking distance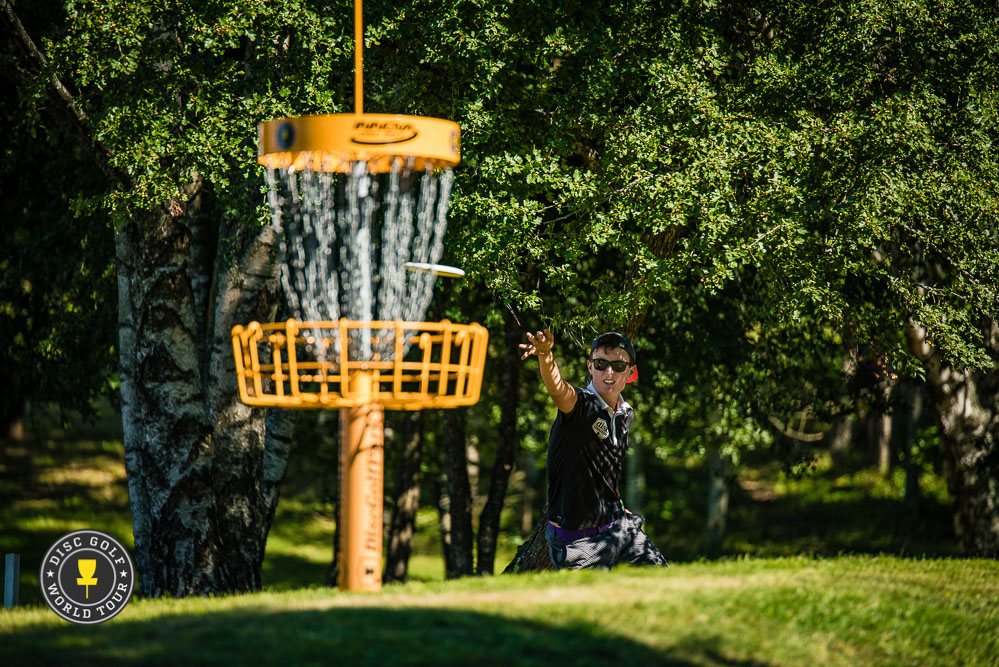 Wysocki will be joined by three other Americans on the lead card for round 2: Paul Ulibarri at seven under par, Nate Doss #11794 at six under par, and Eagle McMahon #37817 at five under par. Zach Melton who also finished at five under par will tee off at the top of the chase card tomorrow due to having a slightly higher PDGA number. The defending European Masters champion Paul McBeth #27523 uncharacteristically carded four bogeys on the course today, placing him on the tied 6th place with his four under par.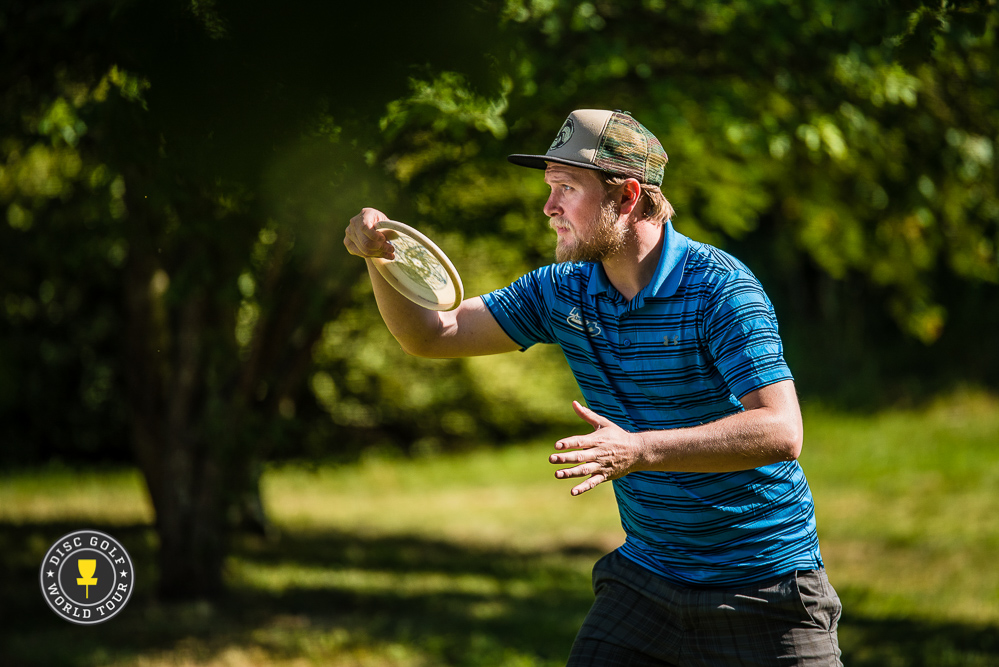 The top 11 players now consists of eight competitors from the USA and a combined 3 from Europe: KJ Nybo #28903 (DEN), Ilari Tuoma #35555 (FIN) and Tobias Johansson (SWE) are all tied for the 6th spot with McBeth, Gregg Barsby #15857 and Nate Sexton #18824 from USA.
Ragna Bygde-Lewis plays for 2 and schools the majority of the guys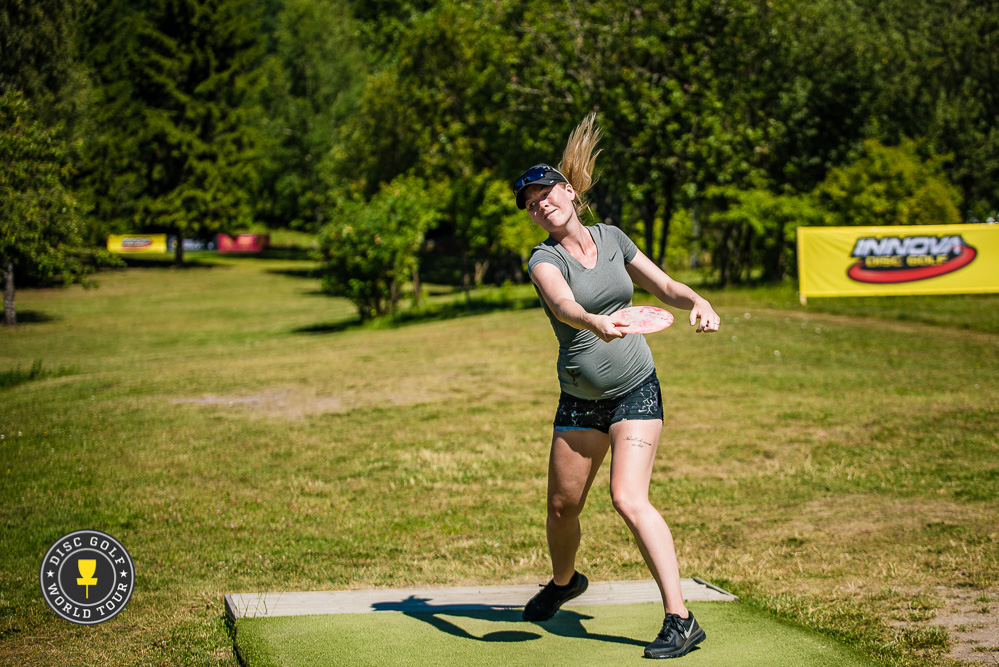 We have two women competing here at the fourth "one division, one champion" DGWT event of the year: USA's Catrina Allen #44184 and Sweden's Ragna Bygde-Lewis #8559. Ragna has been living in the United States for a few years now, but still calls Sweden her home. Ragna's round score of one over par put her in a 10-way tie for 43rd, meaning she beat 92 of the Open division players out here today. Oh, and also, did we mention she is 4 months pregnant?!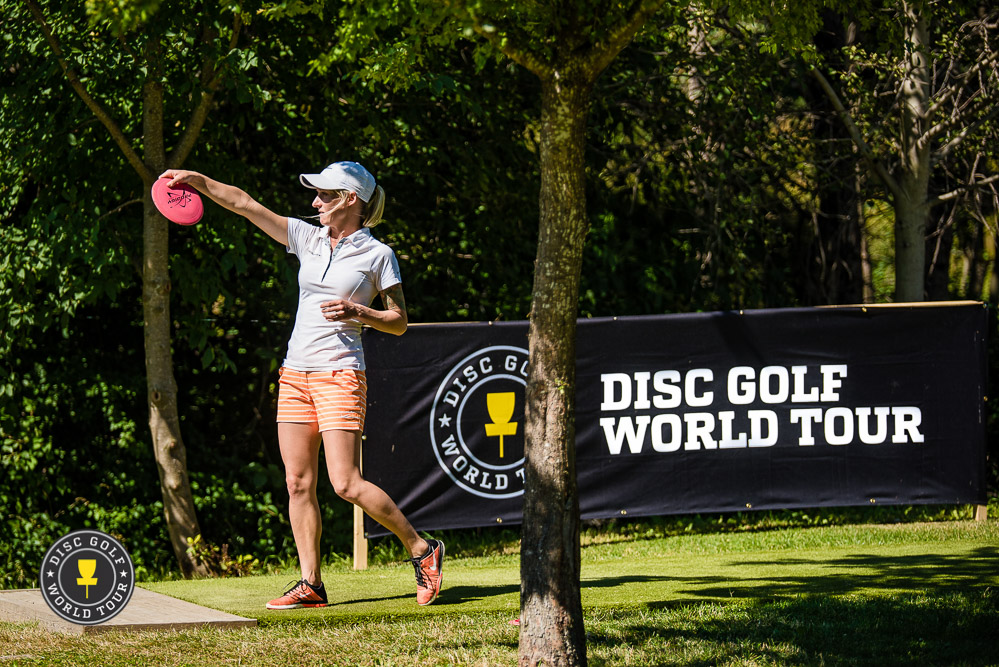 Catrina would have finished with the same score were it not for hole 8, a 215 meter (705 feet) par 4 that left her tapping in to take a triple bogey 7 on the hole. Other than that she carded two birdies and three bogeys. She wasn't happy with her finish this afternoon but she is maintaining a positive attitude and we expect to see her shooting much better in the days to come.
Recap on the first round action!
During round 1, our social media team was for the most part following the fan-voted featured card. As a result, you can find a lot of photo updates, as well as hole-specific play-by-play videos from the DGWT Instagram account.
We also have The SpinTV production crew piecing together a wrap up show to be released later tonight. The show will feature select plays from the final round, as well as player interviews and Disc Golf Metrix analysis by PDGA Executive Director Brian Graham. Stay tuned for the show this evening and while you're at it, check out the course intro video below:
Scores & Stats
We also highly recommend checking out the leaderboard and Metrix and course stats from round 1. As a new feature, we've linked our Instagram live update videos to the Metrix scoring page, so you can see how those strokes added up on the course.
The majority of the Metrix stats are available for registered users only, so make sure to register here if you haven't already! And if you're in luck, registering may pay off in a big way, as we're giving away a limited edition DGWT Grip Equipment bag among our followers after the event.
There's still plenty of action to come, so make sure to check back tomorrow for the European Masters Round 2, a PDGA Major Disc Golf Event and the fourth stop on the Disc Golf World Tour!