A Eulogy for Järva DiscGolfPark
A Eulogy for Järva DiscGolfPark
From disc to dust, the chronicles of a five-year fight to save Europe's first pay-to-play course
Friday, May 31, 2019 - 11:54
It´s late April -- Good Friday to be exact -- as my taxi from Arlanda International Airport pulls up the gravel driveway to the Järva DiscGolfPark clubhouse. The sun is shining and the birds are chirping merrily, yet the Don of the Disc Golf Course, Mats Löf, greets me with a frown on his face. The warm, Spring skies are clear, yet a dark cloud hovers stubbornly above his head. And with good reason.
If you´re deep enough down the rabbit hole of disc golf addiction that you´re reading an article about the woes of a disc golf course in faraway Sweden, you will undoubtedly be at least dimly aware of what his reason might be.
If you, like myself, find yourself at the bottom of that very hole, frantically digging deeper into the packed dirt below with the cracked rim of a first run DX Eagle, your next vacation may well take you here, to the more seedy suburbs of Stockholm. Not, perhaps, as I, under the ruse of serious journalistic pursuits, but for the underlying reason of experiencing this veritable Mecca of our beloved sport before its perfectly manicured fairways become dotted not with white OB stakes and yellow DISCatcher baskets, but with endless rows of grey granite tombstones and the black garb of solemn funeral processions.
Inside the clubhouse, built by Mats' own two hands, we order Shawarma plates and make our way through billowing clouds of hookah smoke to the sun-drenched patio outside. With his stomach lined and his spirit somewhat lifted, Mats then takes me halfway up the hill overlooking the Järva driving range/ makeshift first fairway for those rare occasions when the biggest arms on tour drop by to duke out their differences in the biggest ring of them all. There, in the bosom of so much disc golf history, we sit down, I hit the record button, and Mats starts to spin me a yarn that reads much like a golf-centric adaptation of Franz Kafka's The Trial.
[Interview translated from Swedish and edited for length and clarity]
"The hill we're sitting on is called Granholmstoppen, and it's a dump, really, filled with waste like asbestos, old oil drums, etc.," Mats explains. "Polluted, basically."
"Between 1965 and 1974 Järvafältet was a landfill for the city of Stockholm and was meant to form much steeper hills than we now have, where a ski lift and a ski jumping tower was supposed to be installed, until the whole heap collapsed in 1974, forming these rolling hills and plateaus more suited for a disc golf course than a ski area," he continues. "For 15 years after that, this site was a problem area for the city that attracted a lot of illegal dumping."
As luck would have it, Mats' brother, Jonas, worked as a landscape designer for the city of Stockholm around the time Mats first had the idea of opening Sweden's -- and Europe´s -- first pay-to-play disc golf course, and this thorn in the city council's side was an ideal location for it; effectively killing two birds with one Roc. In 1994, long and grueling work commenced toward transforming the grounds into the manicured miracle of disc golf that we see today, a public playspace that was ultimately voted "Park of the Year" in Sweden for 2017 by Elmia Park Inspira, the leading authority in such matters.
But now, it seems, the park's success has become the vehicle of its own undoing.
The very same blend of functionality and aesthetic appeal that draws disc golfers to Järva's flawless fairways, picnickers to its beautiful birch-shaded meadows, and guests to the gustatory delights of the clubhouse kebab restaurant, has also attracted the gaze of the city's graveyard commission, Kyrkogårdsförvaltningen.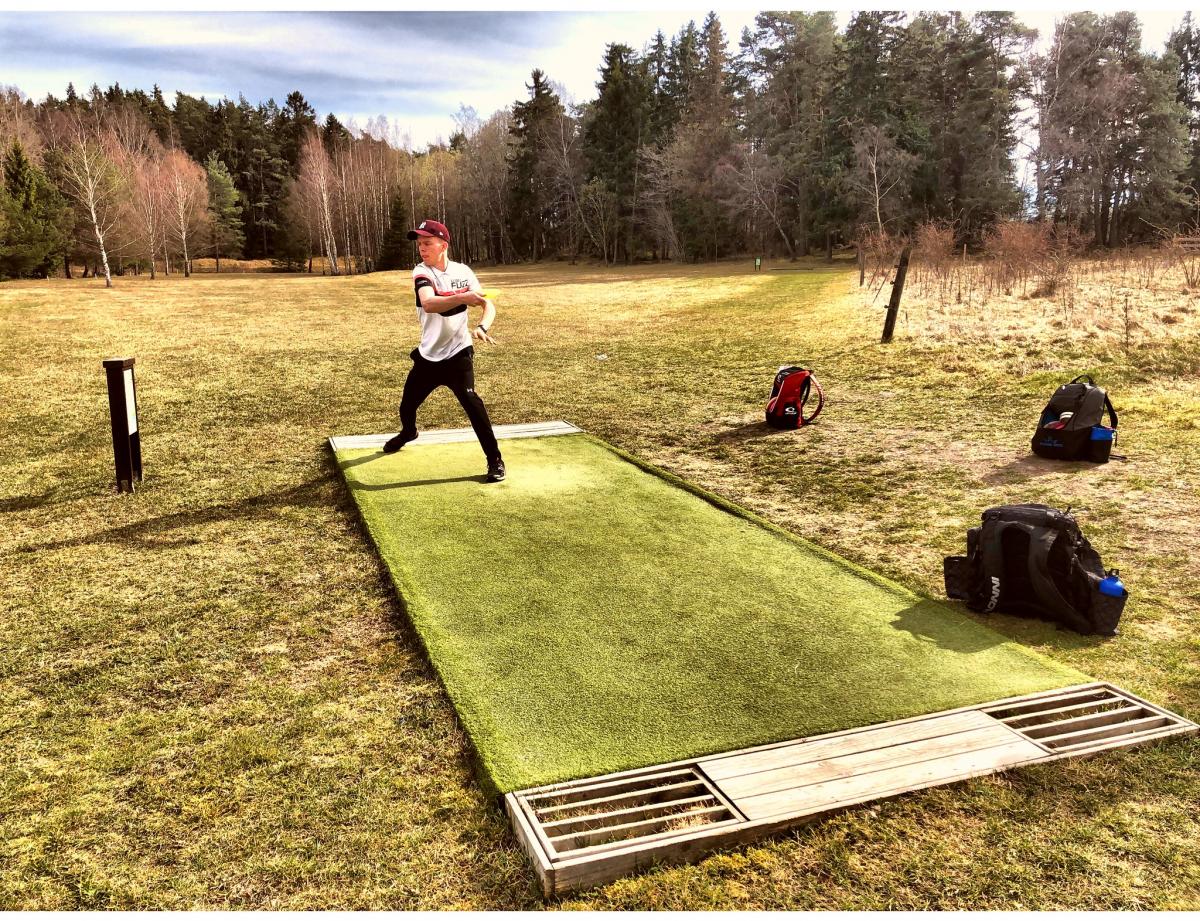 The grand alleys of the fairways and the majesty of the landscaping create stunning, yet soothing backdrops that perfectly fit the blueprint for a final resting place. Although much of this comes pre-packaged courtesy of Mats' life's work, the budgeted construction costs soar higher than a spike hyzer and are projected to rise faster than Eagle McMahon's PDGA rating. But Stockholm is a city of nearly 1 million people, built largely on a coastal archipelago. Surely space is scarce, and this is an issue of acute necessity? Not so much, Mats says.
Pointing his index finger either which way into the distance beyond the concrete low-rise blocks of suburbs Hjulsta and Tensta, Mats tells me: "There are two better options just close by. That way there's an old, disused motocross course without any of the practical concerns that come with the landfill underneath the disc golf course. You see, the reason the landfill originally collapsed is that it was built on peat, not sedimentary rock. So beyond all the hazardous waste below, the ground is simply not stable enough to support the construction entailed with the proposed graveyard."
So Kyrkogårdsförvaltningen and the city council are choosing fashion over function, so to speak?
"Yes, they´re voting with their emotions instead of their wallets, and what they want is this!" Mats asserts, swooping his hand across the gorgeous wide vista of the fairway below.
But in this great circle of life, history is doomed to repeat itself, and if disc golf ultimately were to prevail, the reason Järva DiscGolf Park stays would be the same one that helped it initially come to be.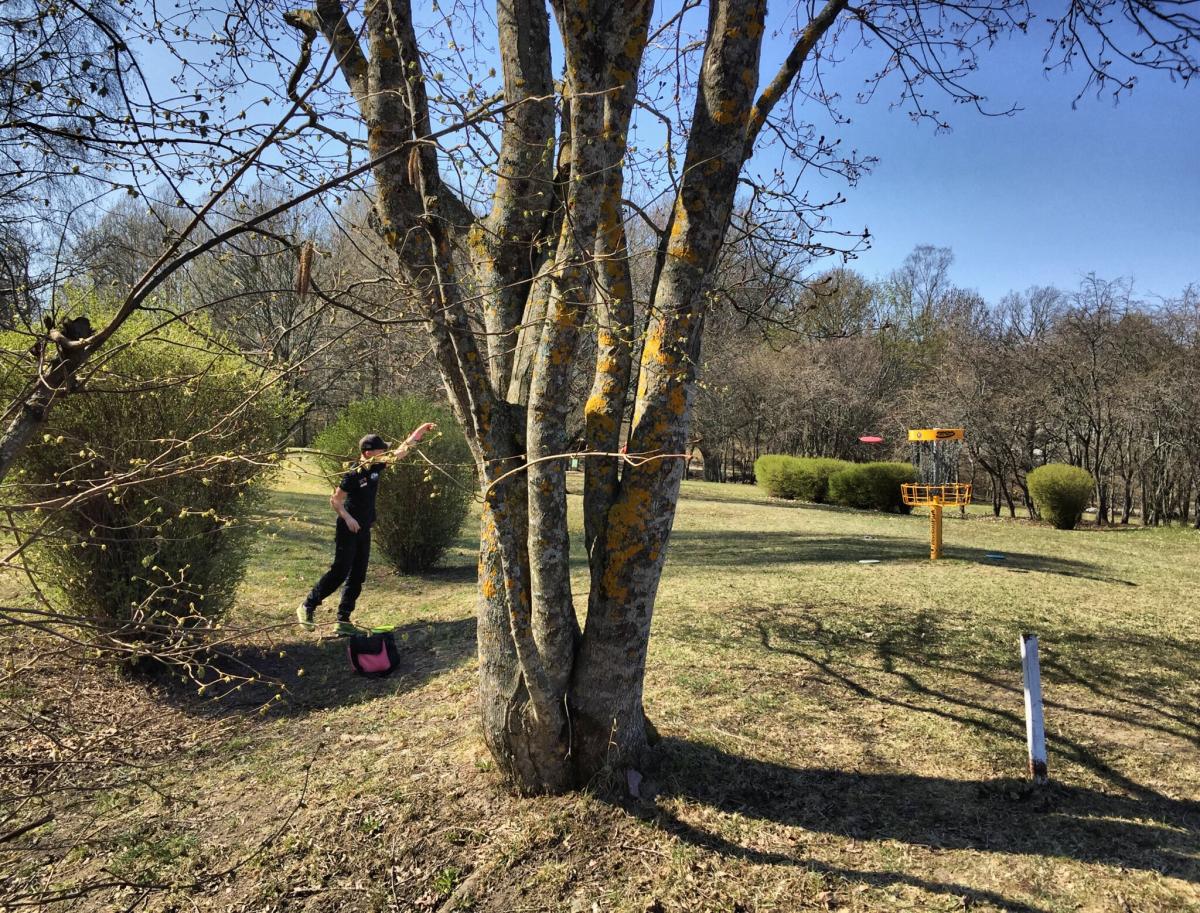 "As Frank Lange, the man responsible for initially planting the trees and shrubbery here in the 70s and one of Sweden's foremost experts in old garbage dumps, has stated, constructing a graveyard on this site would be a fool's errand and an inevitable economic catastrophe," Mats says. "Now, beyond the past and future efforts we're making to fight this decision -- with the support of not only the surrounding neighborhoods, but the worldwide disc golf community at large -- the final say may yet come down to the city council pulling the plug on the project before the first backhoe ever rolls through our gates."
Mats goes on to list a litany of what he calls bureaucratic follies perpetrated by the faceless machine in the bowels of City Hall and the multiple oversights and lack of due diligence responsible for failing to even broach the subject of restitution for 25 years of his visionary work or supplying him and the park with a suitable alternative location. Valid concerns all, and perhaps subjects of a future deep dive report involving interviews with all parties to the matter. But I´ve come a long way and my arm is itching to throw a round with my Icelandic buddies, brothers Pétur Elvar and Ólafur Ingi, who travel here on the regular. And that´s what we do.
The next day starts early, as I meet up with local pro William Gummesson for a promo shoot. Between parking a succession of signature holes, Gummesson waxes poetic on park lore and the significance of its history and existence to the Swedish disc golf community. His words slowly envelop me in the forlorn.
After my mission with Gummesson is complete, I'm paired with the Svenssons, a father and son team who traveled by train all the way up from Borås for a day of play. Together we play the entire 27-hole yellow pin position layout as part of the Påskmästaren one-round flex start tournament. While 14-year-old Malte Svensson struggles to reign in his cannon of an arm and sometimes finds himself putting back from the far side of circle 2 on 400 foot holes, I converse at length with his father, who is a fountain of Swedish disc golf knowledge and the assistant tournament director for the 2019 Swedish Open. His round is a pilgrimage, of sorts, to pay last respects to old lady Järva, a moment in time for him and his son to cherish far beyond the hour when the bulldozers finally raze the dream into the hazardous waste below.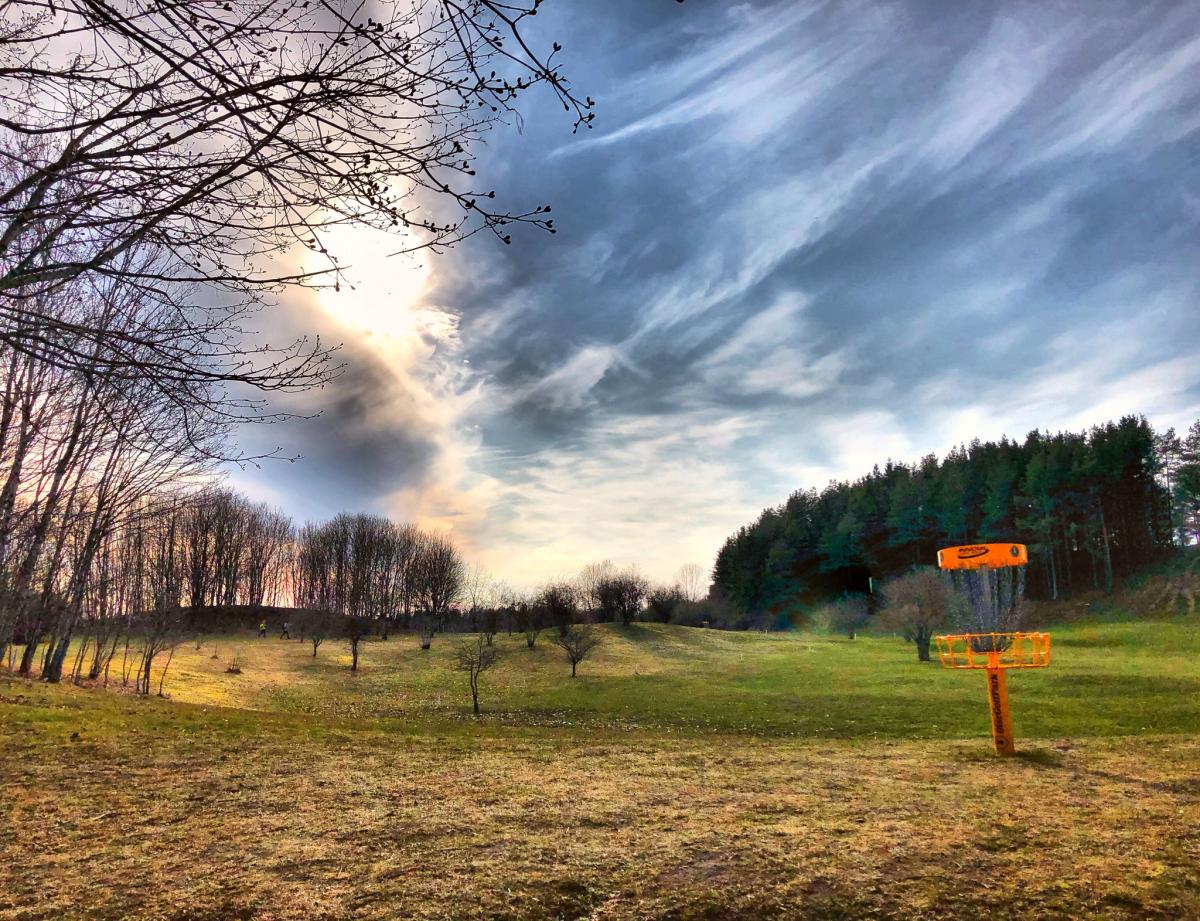 Finally, as the pro shop closes for the day, I play a round on the nine-hole junior course with store clerk and Road to Mijas organizer Simon Lindgren, where we run every drive with our putters and mids, eager to card myself an ace at Järva, however short and questionably legitimate it may be.
Dusk is slowly approaching as we say our goodbyes, but against the better advice of my aching back, my still hungry mind takes me to the tee up the hill from the infamous island of hole 21, where unfinished business awaits. Ready to settle in for the long haul, I post up on the tee, lean my iPhone up against my canteen, stack my putters and mids on top of the tee sign and fire off my blue R-Pro Aviar through the wide birch window and down the steep incline toward the basket below. A few seconds later the chains ring out loudly, echoing through what seems like the entire park. The deed is done and filmed, and I breathe a sigh of relief as a heavy weight is lifted off my back. I´m ready to let go, for now. But the fight continues, and maybe the best thing you could do to contribute is to play, or attend, the Järva Amatörnament amateur tournament and music festival on June 8-9.
Barring an unexpected about-face by City Hall and Kyrkogårdsförvaltningen, Järva Discgolf Park will shutter its tee pads on October 1st as their lease expires, and the city will try to commence construction on the incomplete plans of a seemingly impossible project.
If they were to succeed, the citizens of Stockholm can look forward to forever resting in peace among the refuse of old industry. Those not enamored with that prospect needn't worry unduly, though, as the city´s traffic authorities recently deemed the access proposal unworkable.