Tulsa Ice Bowl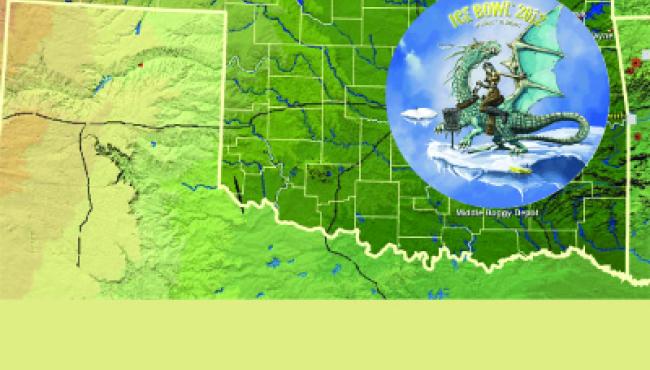 Tulsa Ice Bowl raises over $12,000 and 500 lbs. of food for Community Food Bank.
by Chuck Williams

The Tulsa Disc Sports Association is back at it, having just put a record-breaking Ice Bowl in the books with 263 paid registrations.  Chandler Park was the place to be on January 21 and it was going to be hard to leave without feeling good about what you'd done on or off the course that day, because the 2012 Ice Bowl benefited the Community Food Bank of Eastern Oklahoma.  Previous Tulsa Ice Bowl's have benefited our local food bank but this year broke all the records with a day that will make a difference for thousands around northeastern Oklahoma.

Part of the success of this year's Ice Bowl was due to the tons of perks that came with the tournament.  As always, maximum mulligans were available for all 36 holes in every division.  LS Discs and The Line were on hand to cater to all the plastic needs.  Also, Wayne Forest had dozens of his own tasty treats, including unthrown CE and other collector plastic that he donated from his own personal collection for a raffle which was held that day.  The real kicker and the single most tempting reason to come was the presence of a $10,000 hole-in-one available to every player who entered.  If hit, $5,000 would go to the player and $5,000 would go to the food bank. 

In the end, there were some good shots thrown up at the ace hole, but no one went home with the cash.  Luckily, we did get to see seven other aces throughout the day.  Jarrod Pennington walked away the overall winner, shooting a hot 80 between both rounds, missing only eight birdies all day. 

However, the real winner was the Community Food Bank, who walked away with a check for $12,518.50 and an additional 531 lbs. of food!  With giving down and more people falling on tough times, the donation was greatly appreciated by the food bank, who estimated being able to help thousands of people as a result of this single event.  Special thanks goes out to the Tulsa Disc Sports Association, all those who volunteered their time to benefit this Ice Bowl and specifically Wayne Forest and Dough Duff...thanks for a great Ice Bowl!

PS: Check out our highlight video from local videographer Daniel Nix!