Toboggan Primed, Ams Ready for 2017 USADGC
Toboggan Primed, Ams Ready for 2017 USADGC
Thursday, June 1, 2017 - 23:51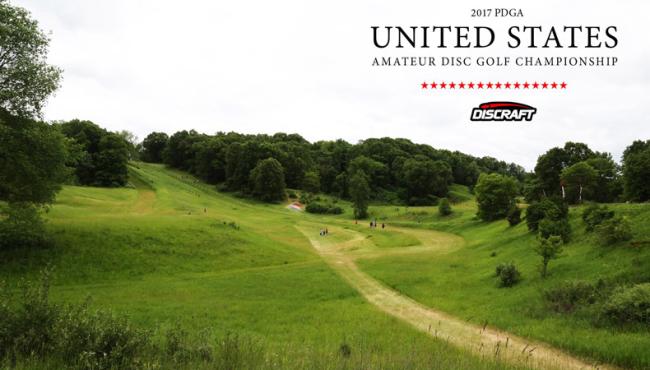 Nearly 140 of the most talented amateur disc golfers from the United States and Canada are set tee off on Friday, June 2nd in Michigan for the opening round of the 2017 United States Amateur Disc Golf Championships presented by Discraft (USADGC). Taking place on one of the fiercest and most challenging courses the sport has to offer, the competitors here are all in for a long and testing weekend – especially those that are here for the first time.
The USADGC offers only division, Advanced, and plays on only one course, Kensington Toboggan DGC (referred to by most as simply "the toboggan"). Because of the quality of competition and the difficulty of the course, the event generally serves as a precursor for which players we can expect to see at the top of the leaderboard at the PDGA Amateur Disc Golf World Championships, now just six weeks away. Much like the 2017 Am. Worlds, the competitors have to earn their chance to compete here via the qualifying process.
Coming off his win at the Bowling Green Amateur Championships earlier this year, Illinois's Dylan Lhotak #41076 also heads into the event as the highest rated player with a PDGA Player Rating of 987. Lhotak is no stranger to the Toboggan. At the 2016 USADGC, his 1015-rated final round of 55 (-7) boosted him to a 4th place finish overall.
Lhotak's round of 55 was matched by only one other competitor that day and now, one year later, that same competitor is coming into the 2017 USADGC as the third highest rated player; Iowa's Colin Poe #74005, rated 977. Lhotak and Poe will be joined by California's 983-rated Anthoy O'Malley #74316 and Indiana's 968-rated Matt Travis #29292.
Making up just a small portion of the incredibly beautiful and pristinely kept 4500 acres of Kensington Metropark, the Toboggan is a truly unique temporary course that plays down, up, and across what is normally a series of toboggan sled runs. There are just as many huge downhill throws as there are monstrous uphill holes complemented by technical and challenging wooded holes in between.
Measuring in at approximately 9000 feet with a par of 62 and only installed once a year for this event and this event only, the Toboggan makes for one of the most entertaining 18 holes of disc golf on the PDGA Tour.
The tee times begin at 7:30am EDT Friday morning with all players sorted by rating from highest to lowest for round 1. The highest rated players will be the first to tee off on the huge downhill dogleg right of hole 1 and, of course, live hole-by-scores will be available all day and all weekend long on pdgalive.com. Good luck to everyone here in Michigan for the 2017 USADGC!