Support Chains!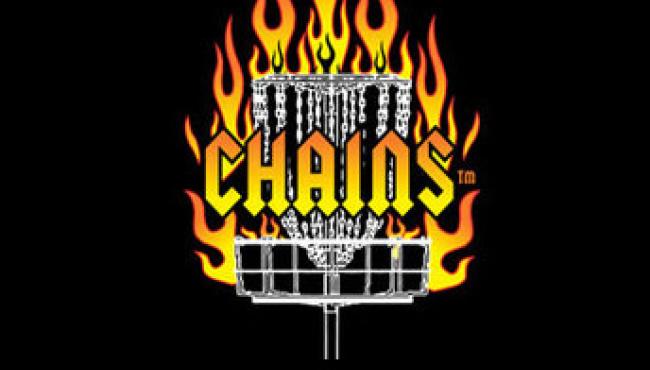 Chains needs a boost!
The final push to make the documentary "Chains" a reality is on! After a handful of small screenings and input from the disc golf community, the much-anticipated disc golf documentary is almost ready to be released. The only thing holding up the movie is a lack of funds to purchase copyrights for music and video that director Derek Hastings hopes to include. Adding Steady Ed Headrick's story from Ripley's Believe It or Not! and David Feldberg's appearance on the Conan O'Brien Show would make Chains all the more better.
To help accomplish this, Avery Jenkins has set up a fundraising effort on Kickstarter in hopes to raise the final $30k needed to complete the movie. Everyone who donates receives some Chains memorabilia and if the fundraising goal is not met, donations will be returned.
Jenkins feels that the goal can still be met, but time is running out. The fundraiser ends Monday, November 14, so donate now!

Watch the Chains Trailer           Donate to Chains
More About Chains
Chains is the first definitive documentary on disc golf. You will hear from and watch the world's top professional players, and from recreational players of all ages and abilities, and how their lives have been changed by disc golf. You will hear Hall-of-Famers describing the history and rise of the sport, particularly in Santa Cruz, CA, the "epicenter" of the disc golf world.
Santa Cruz is home to the Disc Golf Association (DGA), the company founded by the inventor of disc golf, the late "Steady Ed" Headrick. Santa Cruz has produced several world champions and Hall-of-Famers and is home to the legendary DeLaveaga Disc Golf Course, the "Pebble Beach" of disc golf. Santa Cruz is also home of the 2005, 2007, and 2011 men's open World Champion, Nate Doss, who is prominently featured in the film along with Avery Jenkins, Valarie Jenkins, David Feldberg, and 12-time World Champion Ken Climo.
Disc golf is known by many as "the fastest growing sport you've never heard of." Chains is going to change that by showcasing this incredible sport to the mainstream.
Derek Hastings
A veteran of 14 years in the television business, Derek started his career at ABC Sports in New York where he garnered two Emmys for his directorial work. At ABC Sports, Derek worked on a wide range of sports highlighted by the Super Bowl, Monday Night Football, College Championship Series, Triple Crown horse racing and primetime golf specials. As a free-lancer, Derek has directed multiple commercial campaigns, over 20 half-hour documentary style and variety sports shows, graphic packages and open/features for HBO, ABC, NBC, TNT, FSN, Spike, CBS, CSTV, MTV and ESPN. In 2006 and 2007, Derek was the senior feature producer for an hour-long sports series on Fox Sports. Also in 2007, he spent 2 months in Puerto Rico, Las Vegas and Los Angeles producing features on Oscar De La Hoya for HBO Sports' acclaimed series "DeLaHoya Mayweather 24/7", which resulted in another Emmy for Derek's work. He currently splits time between Santa Cruz, California and North Carolina, and plays disc golf as much as he can.
More information
http://www.facebook.com/ChainsDiscGolf

Story By: John Borelli