PDGA Worlds Update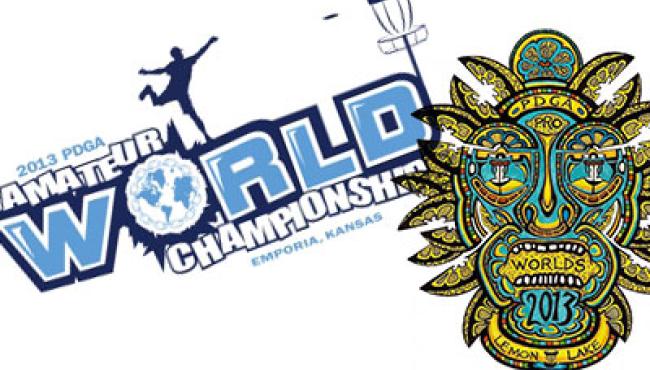 Planning your trip to Emporia or Crown Point this year for Worlds? Then be sure to get yourself up-to-date with the latest news you can use.
Tomorrow, Friday June 28th is the last day of registration for the 2013 PDGA Amateur and Junior World Championships including ALL ancillary events.  There will be NO walk-up registration for ANY event.  Tomorrow is also the last day for withdrawals to receive a full refund (minus the $10 handling fee.)   Players withdrawing after tomorrow, Friday 6/28, will receive a player's package in the mail sometime after AM Worlds is concluded.
There is currently plenty of space available for teams in both the Amateur Mixed Doubles and the Junior Divisional Doubles competitions.
We currently have small waitlists for both MA1 and MM1.  Spots that open up due to a withdrawal will be filled off the final 6/28 waitlist only through Friday, July 5th at which time the roster will be CLOSED.
Pools for AM Worlds will be posted on Monday July 1st.  Requests for specific pool assignments are NOT being taken as pools will be assigned based on player ratings.
As of Thursday morning 6/27, the following spots for AM Worlds Singles Competition are available due to withdrawals:
MG1 – 6 spots
MS1 – 2 spots
FA1 - 1 spot
FM1 – 2 spots
FG1 – 1 spot
MJ1 – 1 spot
MJ3 – 1 spot
FJ2 – 2 spots
FJ3 – 1 spot
Note that all divisions are currently marked as "Waitlist" on the registration page - the available spots will be filled in the order that registrations are received and your credit card will only be charged if you get into the event.  You must be a current PDGA member and Certified Official in order to register here Am Worlds Registration Page
Registration for Pro Worlds is currently open to all current Pro PDGA members who are Certified Officials.  Some men's divisions are filling slowly and if that trend continues we will, on July 4th, be moving spots from those divisions over to open up more room for the ladies divisions which are already filled.
We currently still have space for 13 additional Mixed Doubles teams as well. 
On Friday July 12 registration opens to current PDGA Amateur Members who are Certified Officials and meet minimum ratings requirements.  See the 2013 PDGA Pro Worlds Registration Schedule for details.
You must be a current PDGA member and Certified Official in order to register here Pro Worlds Registration Page