Paul McBeth and Paige Pierce Win The Memorial Championship
Paul McBeth and Paige Pierce Win The Memorial Championship
Sunday, March 2, 2014 - 00:11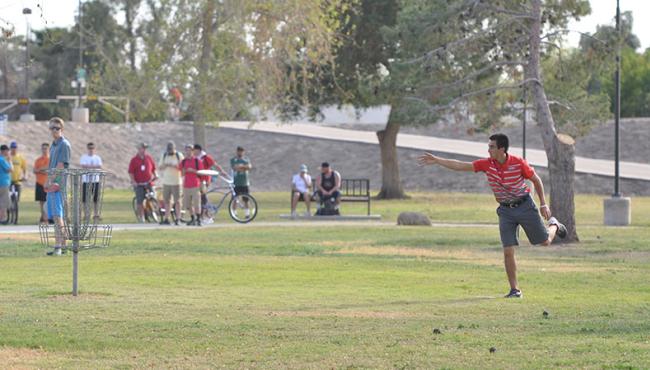 After a brutal final day in the rain, wind, and lightning, we're pleased to congratulate Paige Pierce and Paul McBeth for their impressive victories at The Memorial Championship presented by Discraft. Paige finished the tournament 10 strokes ahead of second place finisher Catrina Allen followed by Val Jenkins in third and Liz Dorries in fourth.
Paul McBeth battled his way to the lead card during round 3 at Vista del Camino and today at Fountain Hills Park he would end the final round four throws ahead of second place finisher John McCray. Up and coming 17 year old Drew Gibson would finish in third place just a throw behind McCray and fourth place was split between Jared Roan, Steve Rico, and Cale Leiviska. 
The day started and ended with torrential downpour and even included an hour and a half long lightning delay that threatened the completion of the tournament. Luckily for the competitors, staff, and volunteers, the tournament was able to resume and come to an end as the rain hammered the spectators and players.
Check in tomorrow for a much more detailed synopsis of the final round.