NT Series Winners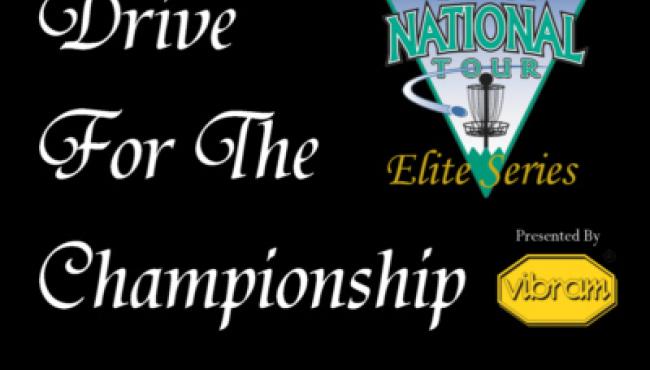 This weekend at Maple Hill Farm the 2012 PDGA National Tour came to a close with the Vibram Open. Using her victory at the crowning event of the 2012 PDGA National Tour as a springboard Catrina Allen secured her first Women's PDGA National Tour Championship title while 2012 PDGA World Champion Paul McBeth took home the honors in the Men's division.
Valarie Jenkins entered the Vibram Open with the lead ahead of Allen, but Catrina's win was enough to tie her in the point totals at 388. With that tie, we had to go to tie-breakers to decide who was the champion. The first tie-breaker is a head-to-head finish at The Vibram Open, which meant Catrina would be crowned the National Tour Champion taking home the trophy and a check for $1000. Catrina followed up her Rookie-of-the-Year season last year with an outstanding performance on tour this year. Valarie had won the last four NT series and can still be proud of her performance in the "Drive for the Championship" earning the second place trophy and a $600 bonus. Paige Pierce earned 88 points for a fourth place finish at the Vibram which gave her a total of 369 points in the series to take third place and $400 to go with her trophy. World Champion Sarah Hokom tied Val for second and ended the series with 367.50 to take fourth in the series winning $250. Brittany Blair finished sixth at Vibram which gave her 82 points to finish at fifth in the series winning $100.
In the Men's division, Paul McBeth finished third at the Vibram Open earning 91 points which was good enough to give him the National Tour Series title and $2000. McBeth led the NT from start to finish and winning a World Championship in the middle. Will Schusterick placed seventh at the Vibram Open earning 79 points, but was still able to hold off the hard-charging Ricky Wysocki for second place in the series to be awarded a trophy and $1500. Wysocki took second at the Vibram Open earning 95 points and third in the series, winning $1000. Cale Leiviska also got hot at the end of the season winning the last two NTs he played in. He followed his win at Beaver State Fling with a big win at the Vibram. He takes home fourth in the series and a $750 check. Nate Doss finished 9th at Vibram and rounds out the top 5 of the series and will pocket $600.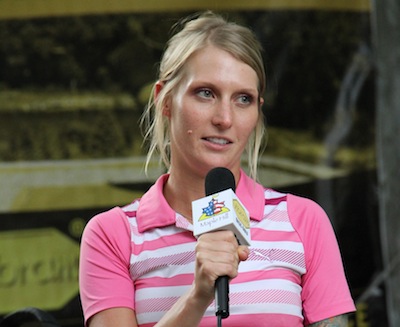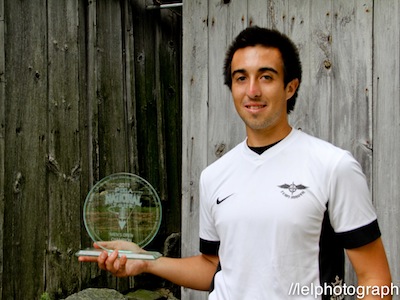 Check out the final standings of the 2012 PDGA National Tour and "Drive for the Championship" sponsored by Vibram Disc Golf.
Photo Credit: LEL Photography