Tight Leaderboard After Opening Round in Utah
Tight Leaderboard After Opening Round in Utah
2021 PDGA Pro Worlds – Day 1 FPO Recap
Wednesday, June 23, 2021 - 03:07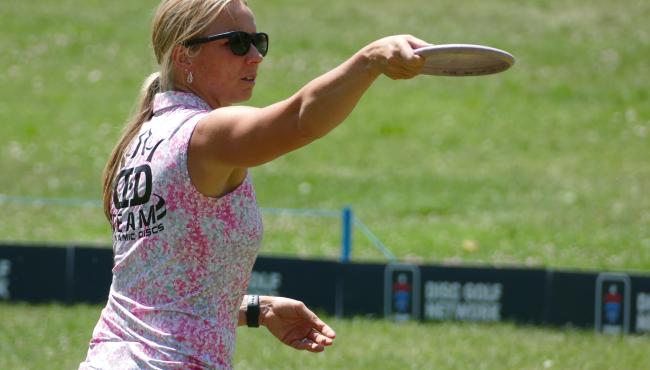 OGDEN, Utah — A wide range of emotions accompany the opening rounds of the world championships, nervousness, excitement and frustration among them.
Five-time champion Paige Pierce felt the nerves when stepping up to the first teebox on Tuesday. Sarah Gilpin had a similiar feeling coming down the stretch of Tuesday's first round and, after tapping our her final putt, joy took over.
"It's amazing — unexpected," said Gilpin with an emotional smile on her face. "I figured I was shooting one of the best rounds of my life when the cameras showed up.
"I've never been in this position before so, yeah, it feels good."
Pierce has been there before and still felt the same way. A tournament with a world title on the line can do that.
"I've practiced the course enough to consider it home almost but year, I have definitely never walked up to Hole 1 and been that nervous," Pierce said. "It's something where, you know, I can take those nerves and let them dictate my shots or try to shake them off as much as I can and just be excited.
"I'm nervous because I care — swallow those nerves and let them fuel me."
Pierce did that and opened the 2021 PDGA Professional Disc Golf World Championships presented by Grip6 with a one-shot lead of the five-round tournament on Tuesday in Utah.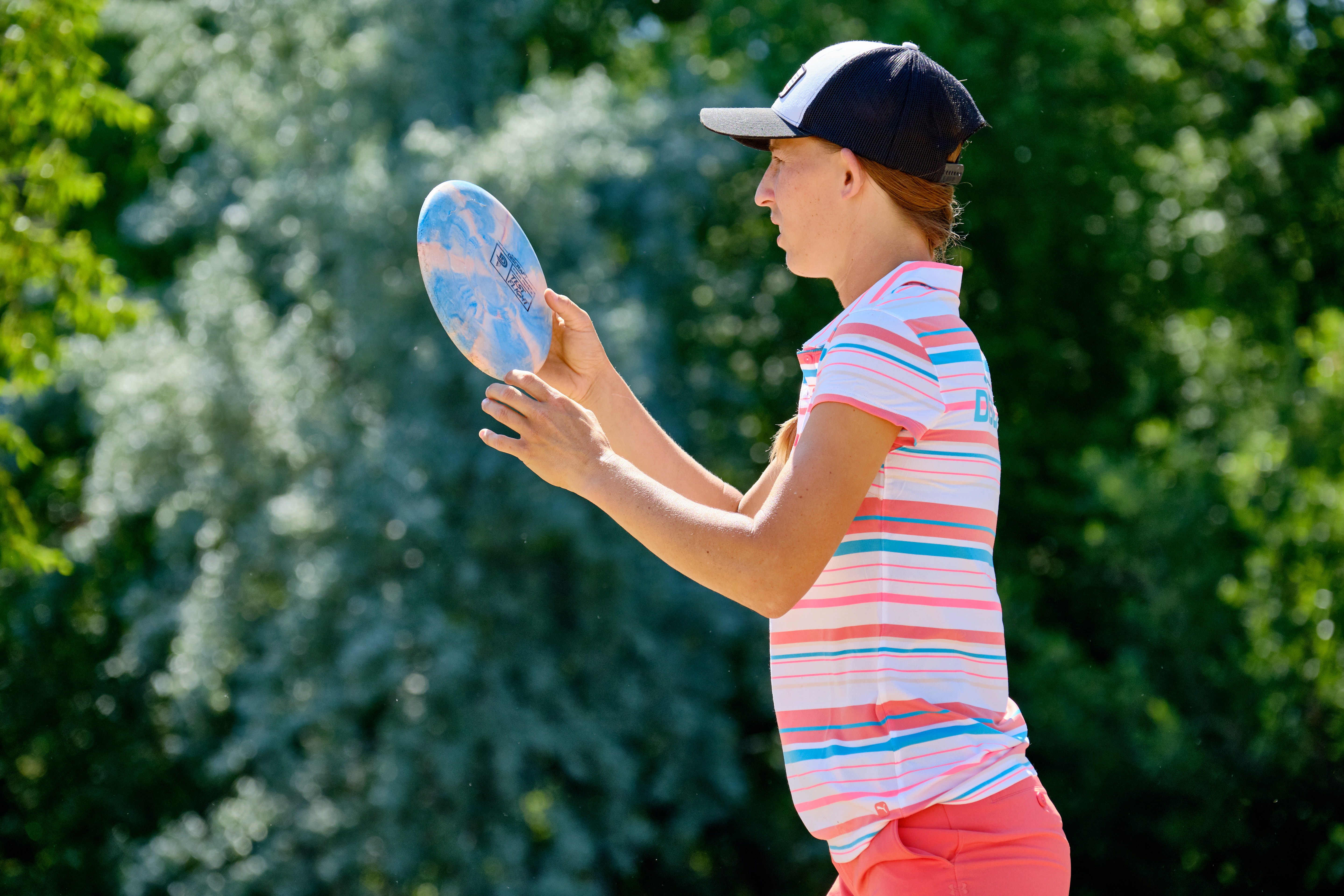 One shot back sits Gilpin, who set the early pace with a two-under 61 and watched as her name stayed near the top of the leaderboard throughout the opening round. She's tied with Hailey King in second, one shot ahead of Valerie Mandujano in third in an early race that has 11 players within five strokes of the lead.
"I was just trying to stay in the moment, not get too hung up when I made a mistake, just tried to save my pars and grabbed the birdies when they came along," Gilpin said. "I had a little hiccup on hole 9 — that was the hardest par that I've ever saved — but my caddie, Andrew, my husband, set my mind straight and I was able to come through it. I knew from there on that I could do it.
"The putter was hot today, except for the last couple of holes. (The media) rolled in and I was a little nervous."
Gilpin cashed a 38-foot par putt on hole 9, the first of three-straight, par-saving scrambles to end her round. Gilpin was one of two players, joining Madison Walker, with just two bogies on the scorecard in a relatively clean opening round. Easier said than done at The Fort, the heaviley wooded and punishing course in Ogden.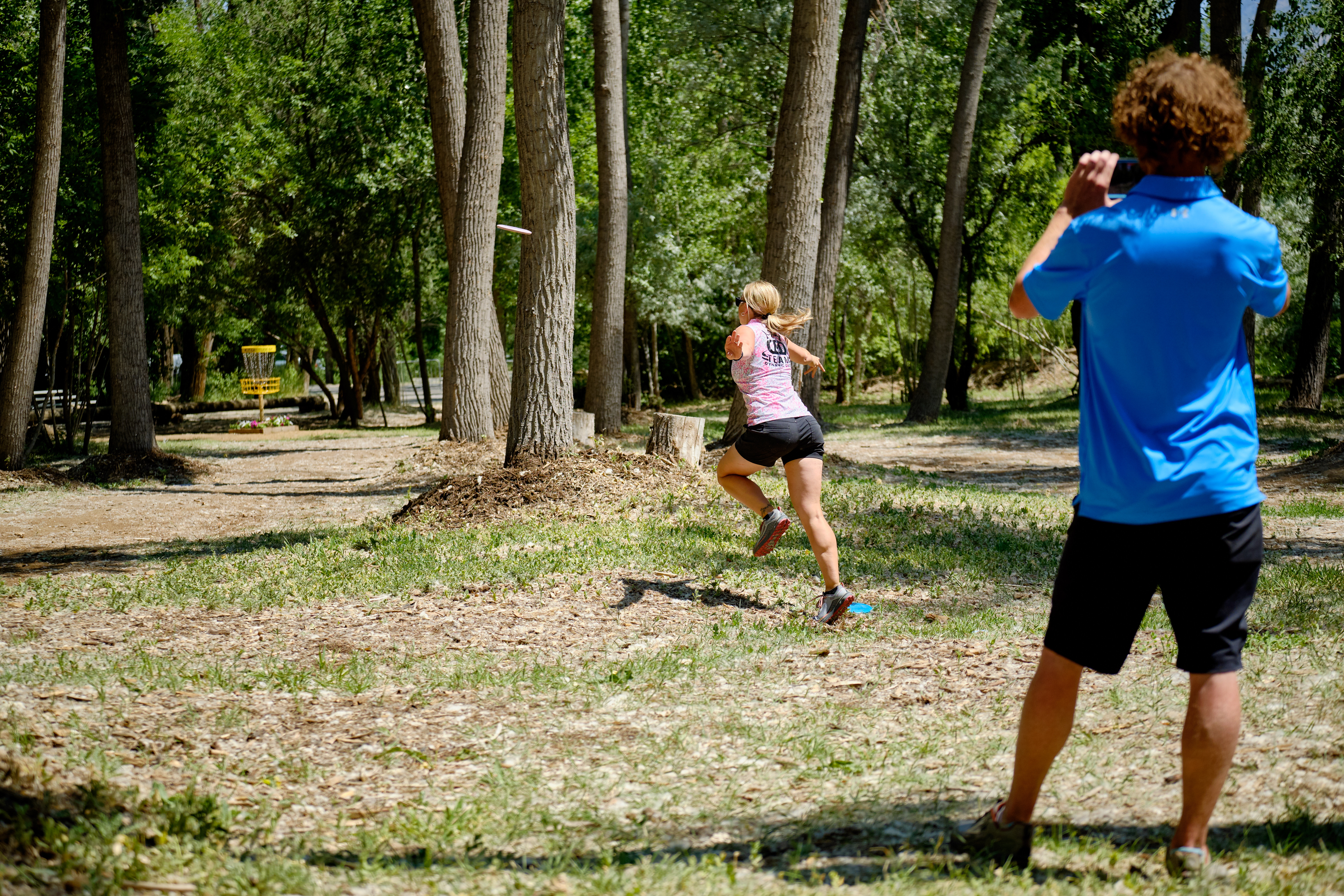 The Solon, Iowa native, who finished 19th at the PDGA National Tour – Dynamic Discs Open earlier this season after three top-five finishes in A-Tiers in 2020 and a 15th place finish at the 2019 World Championships, was near the top in several key statistics, according to UDisc, including strokes gained putting and Circle 2 putts.
On Saturday, Gilpin and her partner, Nate Sexton, jumped from 13th place to a podium finish in the annual Mixed Doubles event.
"Just almost hyper focus and just stay positive," Gilpin said of The Fort, the punishing and wooded track at this Worlds. "Bad shots are going to happen. You just have to say positive when you have to scramble and take it each step at a time."
Pierce overcame back-to-back bogies on holes 4 and 5 with two huge putts on 7 and 8 – 49 and 60 feet, respectively, to jumpstart her title defense. She added another birdie on 12 and had three-straight on 15, 16 and 17 before a double bogey on the tricky 18th.
"I get really excited when I'm in Circle 2, it's a feeling where I don't feel timid or scared, I feel excited," Pierce said. "It was good to hit those putts and make up for bogies on 4 and 5."
King got under par with birdies on 11 and 12 and closed at 2-under with a birdie three on 18, joining Catrina Allen as the only two birdies in the record 70-player FPO field.
Mandujano reached the lead card in similar fashion by grabbing the only birdie in the field on 14, which checked in as the hardest hole on the course at 0.94 over par, per UDisc. The field averaged nearly eight strokes over par at The Fort.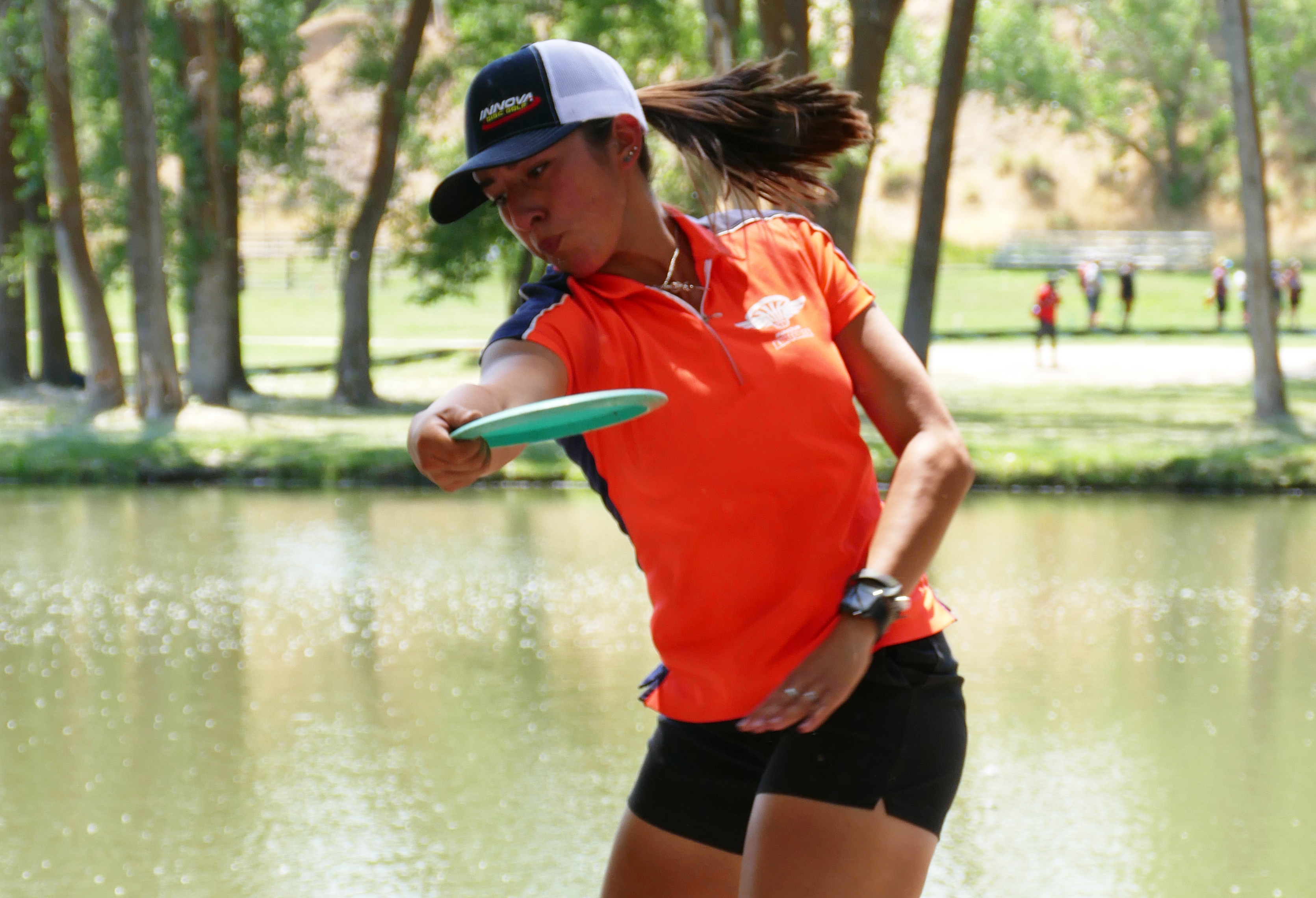 "The consistency that you have to have, fitness-wise and mentally," Mandujano said of The Fort. "You have to consistently throw shots to place them well but also mentally, you have to stay your ground. You can't get too ahead of yourself."
That applies to the World Championships as well, where emotions need to be held in check with four rounds to go.
Action shifts to the Mulligans Course for the FPO field for Round 2 on Wednesday.
Live coverage from the Disc Golf Network kicks off at 10 a.m. MT.