They Said It: That Special Moment
They Said It: That Special Moment
Players Share When They Knew They Were Hooked on Disc Golf
Friday, February 26, 2021 - 16:36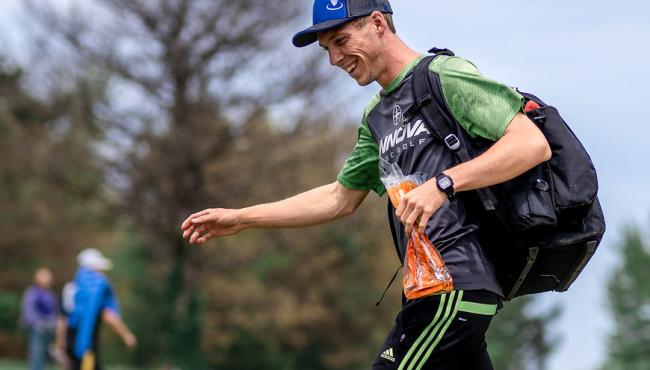 A few weeks ago, we asked a simple question on the PDGA's social media channels: What was the moment where you knew that disc golf was the one for you?
The responses were too good not to share.
I was recovering from a shoulder surgery. I had to get out of the house. So I went down to the local park with a great course, got the free to use driver and putter. Luckily my good shoulder is my throwing arm. After I finished the course I walked across the street to the second hand store that sold disc and bought my first two disc. I then called my buddy up and said we have a new game to play. Never looked back. Love! – Scott N.

My boys got me out of the house after my wife's passing. They wanted me to start moving around again. Boy, that has changed my life. I still suck. But, I enjoy the hell out of the game. – John F.

As an avid athlete for most of my life, once my shoulders went, it limited the sports I could play & since I love the outdoors.... it's been a perfect fit as long as I don't need an overhand. – Brandon C.

love at first tree...I mean tee... – Jake S.

When I knew it was something healthy I could do with my daughters and bring us closer. – Eric L.

I was a ball golfer originally, in 1996 I went to visit my mom in Texas and her boyfriend introduced it to me. I hated at first but then when I got back to Portland, one of my buddies asked if I wanted to go play. To this day It will never leave my life. It's about the family around the world that play, the difference styles on how people throw, how the disc fly through the air, and how competitive it is. There is much more. All in all its definitely the best sport I have been apart of. – Corey D.

When I smoked a downhill 350 ft shot laser beam straight into the lake behind the basket. That's when I knew. @meandean423

Fall of 2017 with a starter set at age 58 looking for non-gym exercise to promote heart health. Hit a tree with my first drive. Found the woods on my approach. Air balled my first and second putts. Knew immediately that I had found a worthy challenge that could last a life time and give me plenty of exercise. Four years later after many rounds, numerous tournaments, and many new friends, I am indebted to the sport and spirit that is disc golf. – Rick H.

Frisbee without the running part. -- @TheKaleman (Twitter)

My first solo round two years after my husband died was when I got hooked. He had taught me the basics, so one Saturday in Aug 2019, I put some of his discs in a pink bag he won at a tourney, and threw, threw, threw. Obsessed. -- @SueJLeathers (Twitter)

I lost my first disc, on my first throw, on hole three at Shady Oaks in Orangevalle CA. I figured I could only get bet better from there. 16 years now! – Drew D.

Was looking for something to do during lockdown and caught the bug big time. Almost a year in and my games really coming around. – Zach R.
Join the conversation on PDGA Facebook, Twitter and Instagram.