They Said It: Disc Golf & Physical Fitness
They Said It: Disc Golf & Physical Fitness
Goals for 2022 on the disc golf course
Monday, January 3, 2022 - 15:11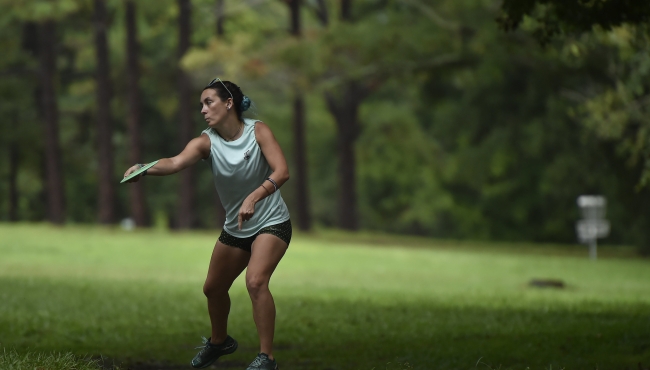 Get those steps in on the disc golf course in 2022.
A round of disc golf can provide a number of health benefits, both physically and mentally. Strolling through nature and your local course for a few hours provides fresh air, a moderate, or in some cases, a more strenuous hike, as well as the mental challenge of completing your round.
As we welcome 2022, we asked players on our social media platforms how disc golf has played a role in their health and fitness routine.
Check out some of the answers:
"The physical and mental health benefits are so many. Plus learning to play in tournaments has helped me gain confidence in myself. Breaking down my form I realize anything is possible if I observe myself and continue to grow." – Layne W.
"According to UDisc - I clocked 610,187 steps playing last year and threw 117 miles. But more than they physical health - it helps me decompress mentally." – Erick G.
"I was just discussing this. I hit the 50lbs down mark today as a result of DG and walking the dog. There's no greater feeling than playing disc golf in the woods!!" – Amanda C.
"I lost my foot to an infection in December 2019. By the time I needed rehabilitation after healing, all of the PT and Rehab facilities were shut down due to Covid. So when the snow melted, I used disc golf to learn how to walk/hike/forehand again. It took a while longer to backhand, since I lost my plant foot. But after two years, I'm back at it, playing and keeping up with my homies again. What is fun, is that I beat up on them often. How bad would you feel losing to a guy with one foot?"– Kerry H.
"Disc golf has saved me, in many ways. It's my #1 for mental health and I've lost 100lbs since I started playing, less than 2 years ago." – Cynthia L.
"I used to run for exercise. I run now primarily with a couple discs in my hand and play the holes on the course that aren't occupied by normal players. The more I run, the more disc golf I get to play. It keeps me going!" – James C.
"Am 2 days shy of 60. Between walking the course, throwing the disc, and the calm I feel when playing, Disc golf is keeping me young at heart." – Debbie M.
"I have had 2 open heart surgeries before the age of 6. A pacemaker at the age of 17. I have to be careful not to over do it, so disc golf is the perfect balance of exercise and fun without it being too hard on my physically. Every time I visit my doctor, he always ask about my exercise routine and my reply is always "Disc golf"! LOL. Love this sport." – Eric L.
"The dogs and I walk the local wooded course 5-6 time a week. We are all leaner because of disc golf. The veterinarian should be happy with us on the next visit." – Adrian O.
"50lbs of baby weight and then some goneeee (backpack + infant + Ohio courses= weight loss)" – Chelsea B.
"Disc golf totally got me active again. I let life get me down and gained a ton of weight. Getting out and playing disc golf, although it hurt, started to ease the pain in my joints caused by weight. I'm now committed to my overall health and had the gastric sleeve surgery two days ago for recovery in the off season. Only going to get better for me from here! I can crawl around on the floor with my child again. Disc golf is the catalyst I needed to get in shape and be there for my family for the long haul." – Jeremy W.
"I am constantly looking to improve at disc golf and got in a rutt where nothing was working. After months of frustration and just getting worse and worse, I decided to get into shape. Game has improved somewhat since and I feel so much better. So, disc golf goals caused me to work on my fitness." – Tim W.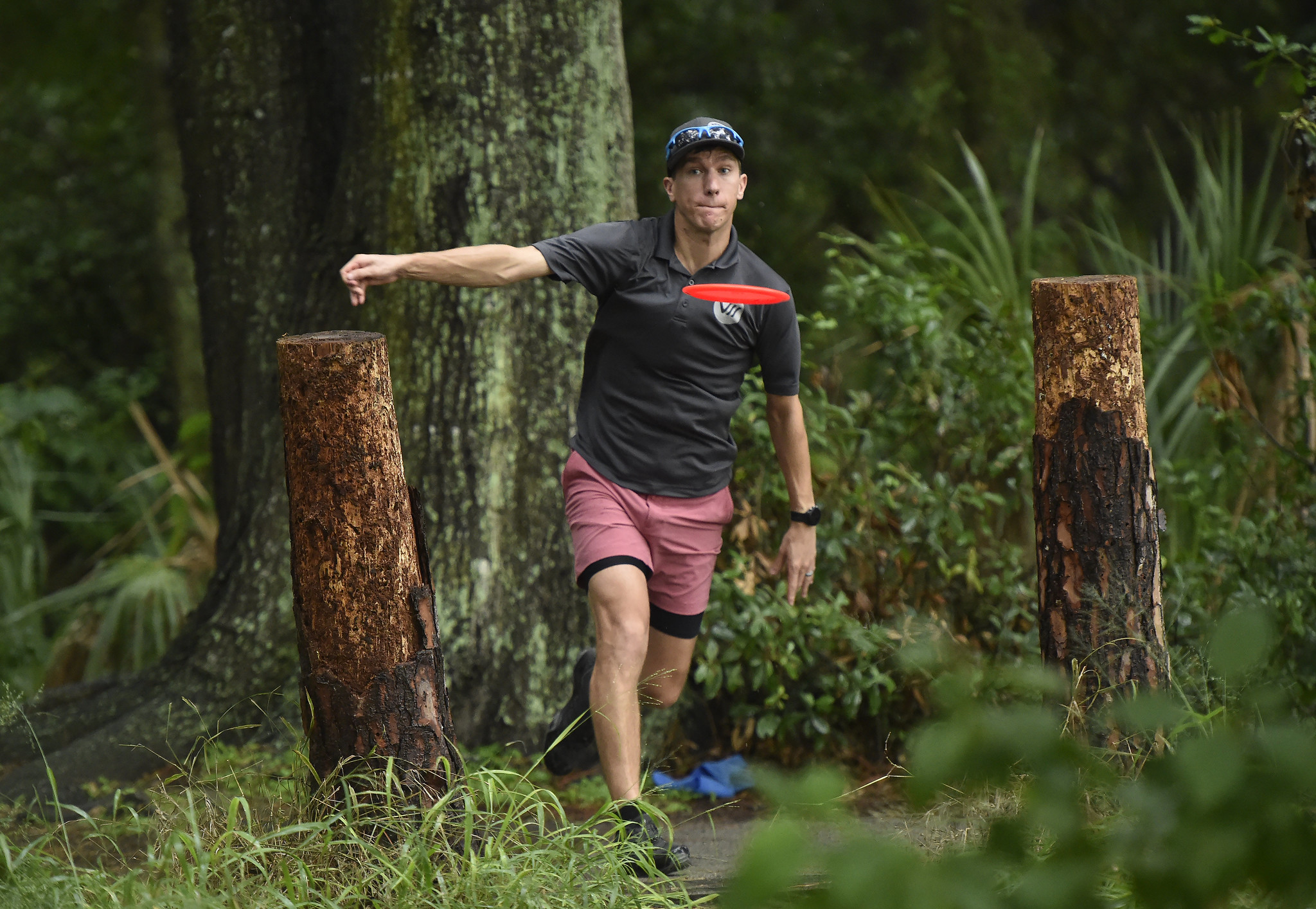 2022 Goals
Now, it's time for those 2022 resolutions on the disc golf course.
David nails this one.
"Play often. Play well. Meet more beginners and teach them how to play. Have the most fun on the course." – David E.
This was a common — and relatable — goal.
"Just one ace, puhleeeeeeeze disc gods." – P.J. R.

"My first ace!!! It's coming." – Cynthia L.
It's time to compete or help others compete in 2022.
"Play in my first tournament." – Molly C.

"Run more PDGA events for my local DG community." – Corey S.
We feel this, Nate.
"Hit less trees." – Nate V.
Future PDGA World Champion?
"Qualify for Worlds MP40. Missed it this past year." – Melvin B.
Look out, Doug!
"1. improve my backhand. 2. make more outer edge circle 1 putts 3. shoot under par at the Gulch 4. Beat Doug." – David J.
Hit the road.
"Play 30+ different courses." – Keith C
The ultimate goal!
"Play more and improve!" – Amanda C.
Here's wishing you a happy and healthy 2022 on the disc golf course!
Join the conversation on PDGA Facebook, Twitter and Instagram!