Share That Score: New Feature Added to PDGA Live
Share That Score: New Feature Added to PDGA Live
No Need for Screenshots to Show Off Your Tournament Round
Wednesday, January 13, 2021 - 23:28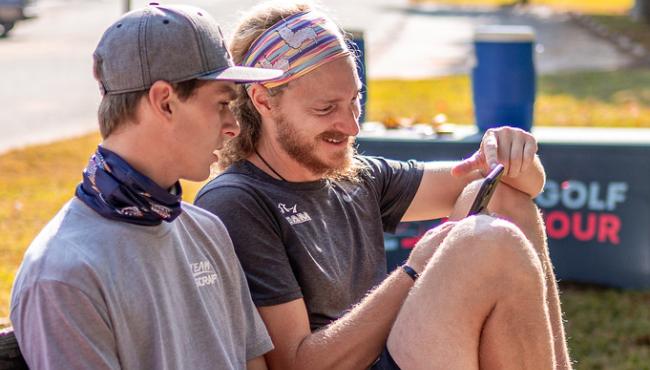 Farewell to screenshots.
With the latest upgrade to the PDGA Digital Scorecard, there's no longer a need to show everyone that you need to charge your phone battery when showing off your tournament recap.
Recently, the PDGA technology team added a share feature as a part of the PDGA Live experience. It includes everything you want to show off — your final score, your event rating and more.
"Image sharing is the natural evolution of the PDGA Live scorecard, so we've added standings, round ratings and other event context," said PDGA Director of Technology Peter Crist. "Disc golfers love to share their results and we want it be easy for them to do that."
It's simple.
Click your name under the tournament results section on PDGA Live and hit the share button.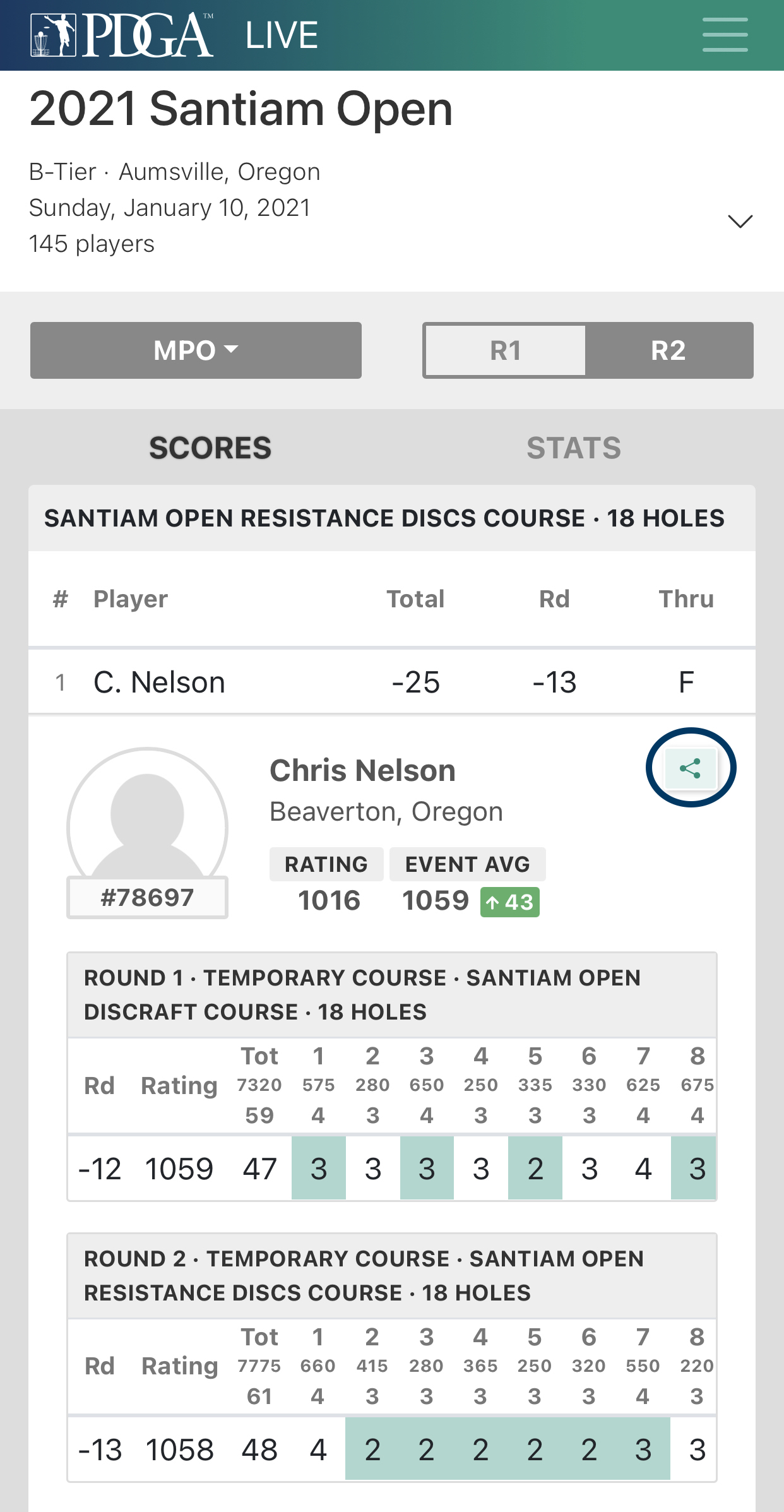 (Congrats to Chris Nelson on the win)
You'll be asked which format you would like to download.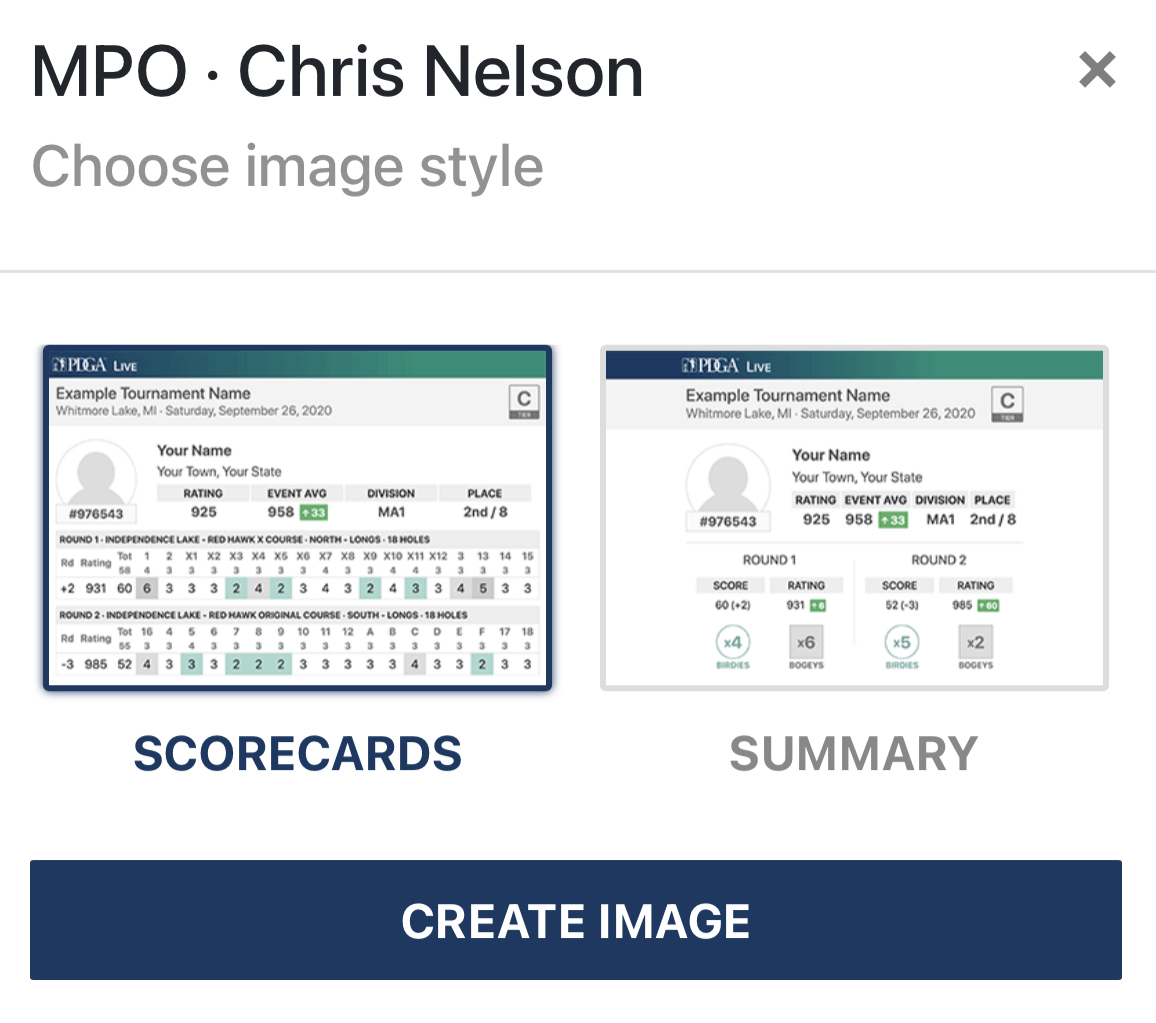 The scorecard option lets you relive every hole, including those lackluster finishes.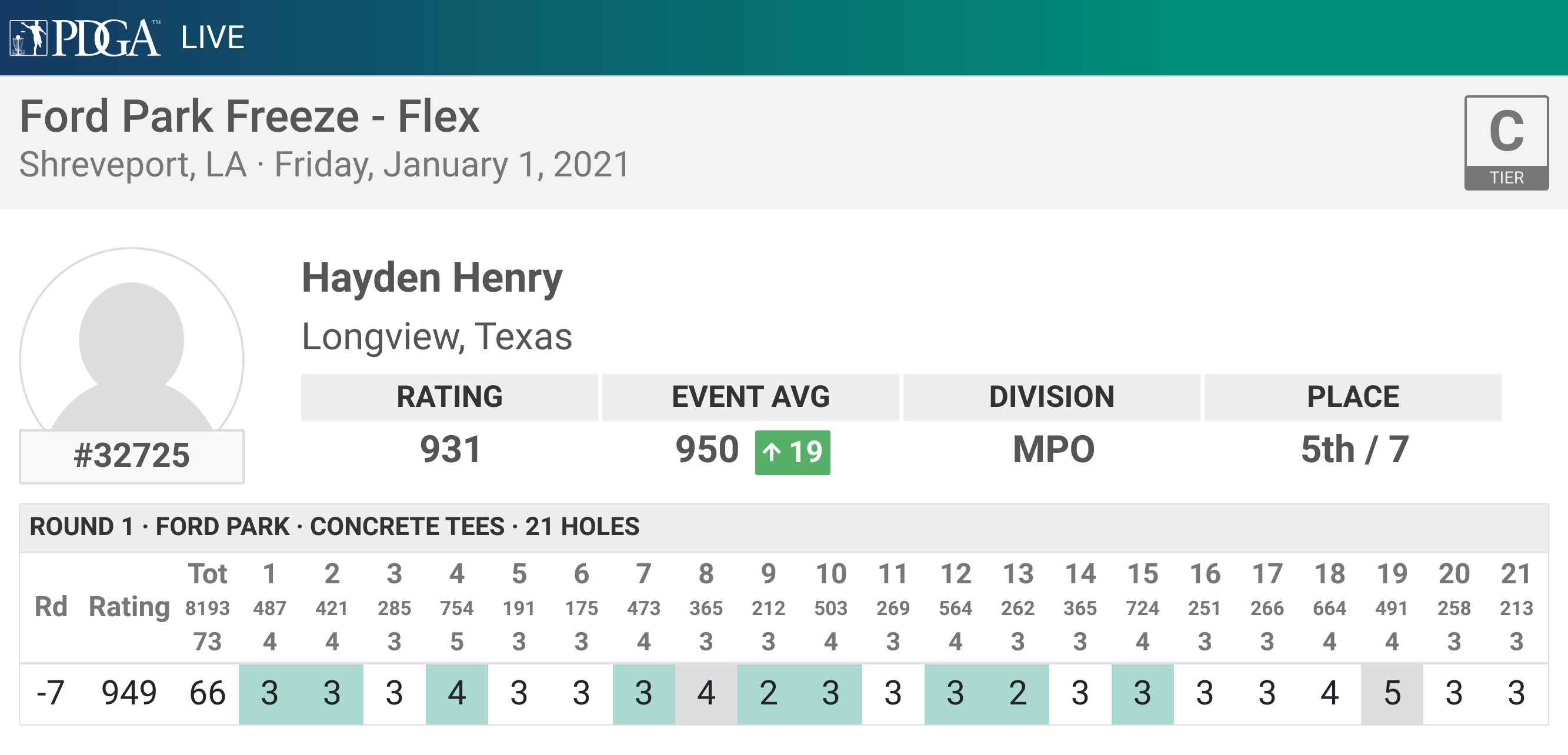 The summary option includes a breakdown of birdie and bogey percentages, your round rating for each round and more.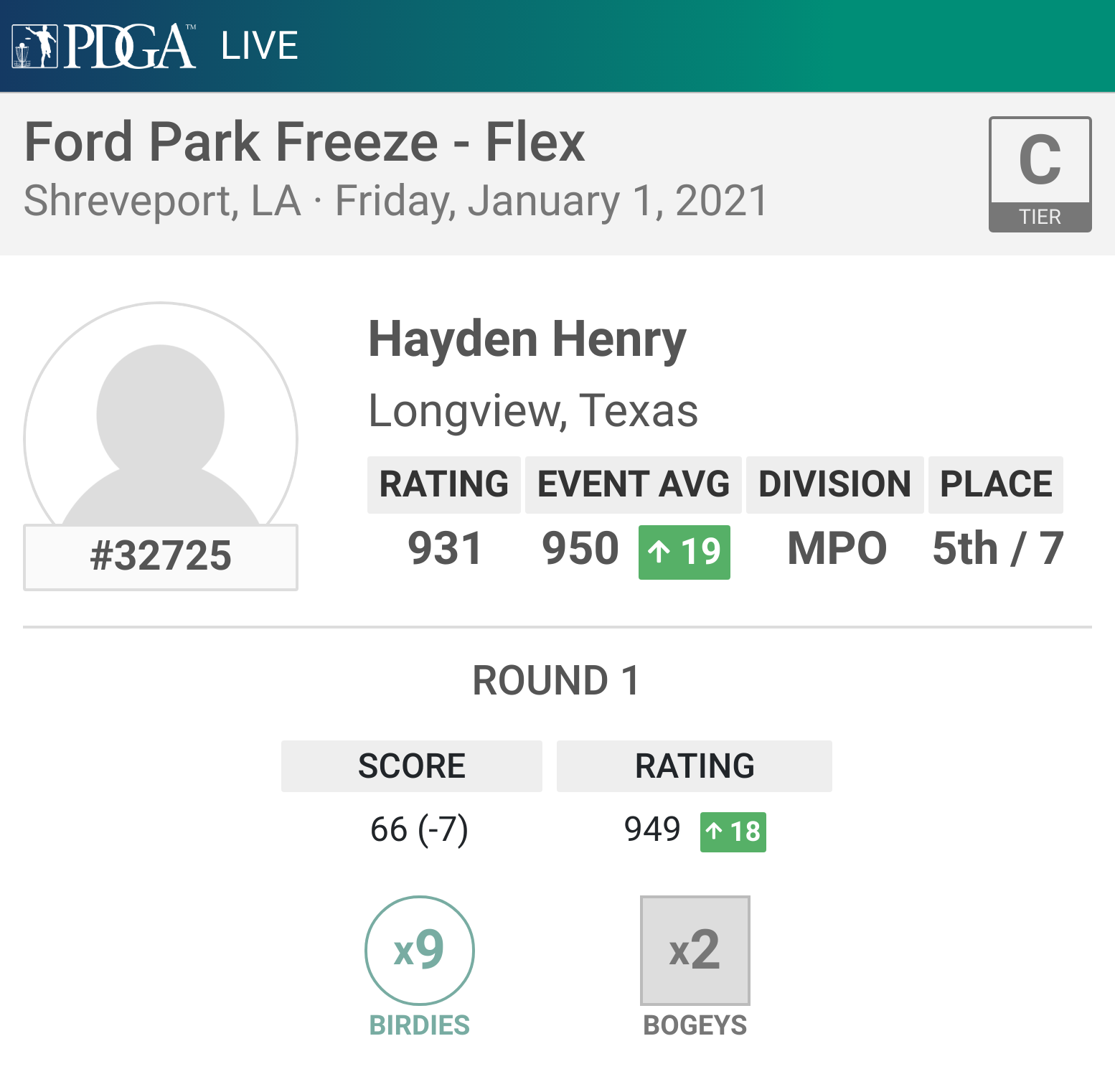 Then select download and boom, your tournament summary is ready to hit social media.
As a recommended best practice for PDGA sanctioned play during the COVID-19 pandemic, the PDGA Digital Scorecard has been widely used since its inception.
In 2020, 2,038 events used the digital scorecard for a total of 306,749 completed rounds. So far in 2021, 41 tournaments have used the digital scorecoard to record 5,768 rounds.
"Players are starting to get used to digital scoring by this point, and it's been an absolute game-changer," PDGA Events Coordinator Todd Lion wrote in his article, The New Normal for Running PDGA-Sanctioned Events. "Round two starting holes and tee times can be published within minutes of the round one scores being turned in."
Players can also create an account on PDGA.com and upload an avatar so that people can have a face to go with your hot round.
The share feature of the PDGA Digital Scorecard is just the latest upgrade to the platform.
Now everyone doesn't have to know that your phone needs a charge.