Selinske Masters Arrives in Oregon
Selinske Masters Arrives in Oregon
A Major returns to the Pacific Northwest
Thursday, May 25, 2023 - 02:07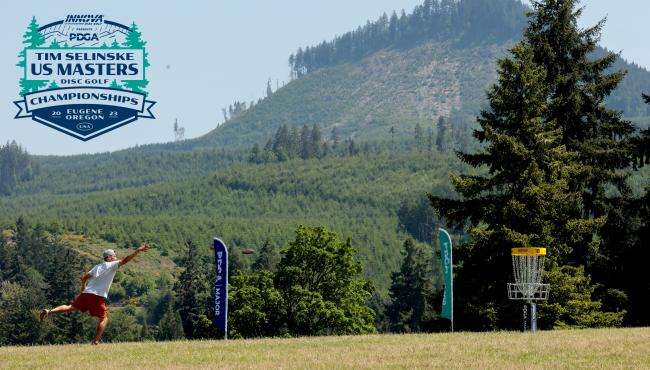 It's time for a PDGA Major in the Pacific Northwest.
A record field of players have gathered in Eugene, Oregon for the 2023 PDGA Tim Selinske U.S. Masters Championships presented by Innova, marking the first PDGA Major held in Oregon since the 2014 Professional World Championships.
The 422-player Major features strong MP40 and FP40 fields and players with PDGA numbers in the double digits — all competing in a beautiful PNW setting.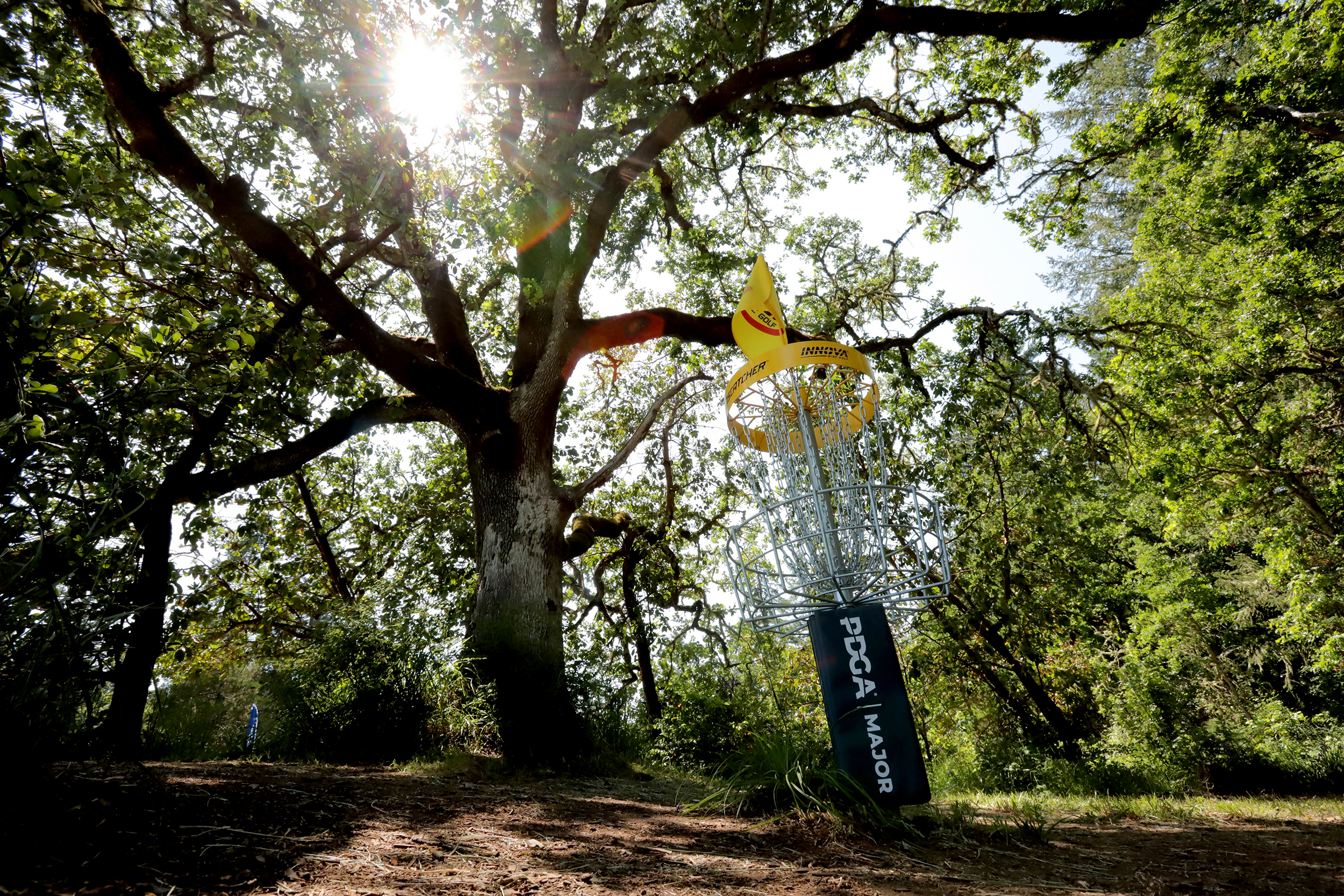 All players will compete at Dexter Park, a staple in the Eugene area. Photo: Conrad Meyer / PDGA
The MP40, FP40 and MP50 will take on a new track at Circle Bar Golf Club in Oakridge designed in part by Oregon's Dustin Keegan and ZoeAndyke. Two more courses — Stewart Pond and Camp Serene — are in play as well for the four-round event.
In the 13th running of the Selinske U.S. Masters in honor of the disc golf pioneer and legend, the action will be as strong as ever.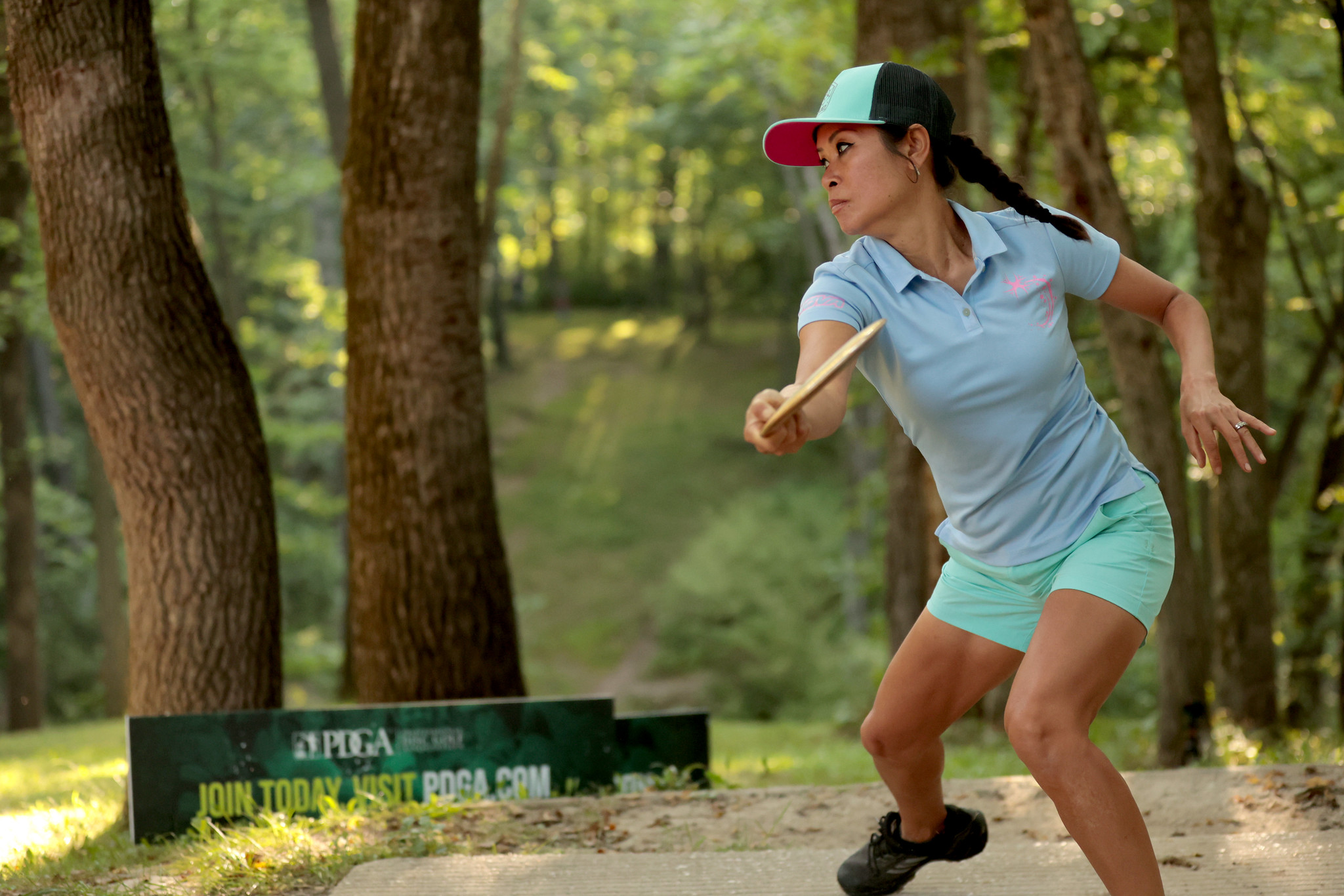 Cale Leiviska makes his Masters Major debut in MP40, as does AnDyke in FP40. Ohn Scoggins is back to defend her 2022 title and faces strong competition from 2012 World Champion Sarah Hokom and 2021 Selinske winner Jennifer Allen, who took down the Beaver State Fling this past weekend.
Mark and Sue Horn — PDGA numbers 67 and 68 — are in the field in the first Master Major of 2023.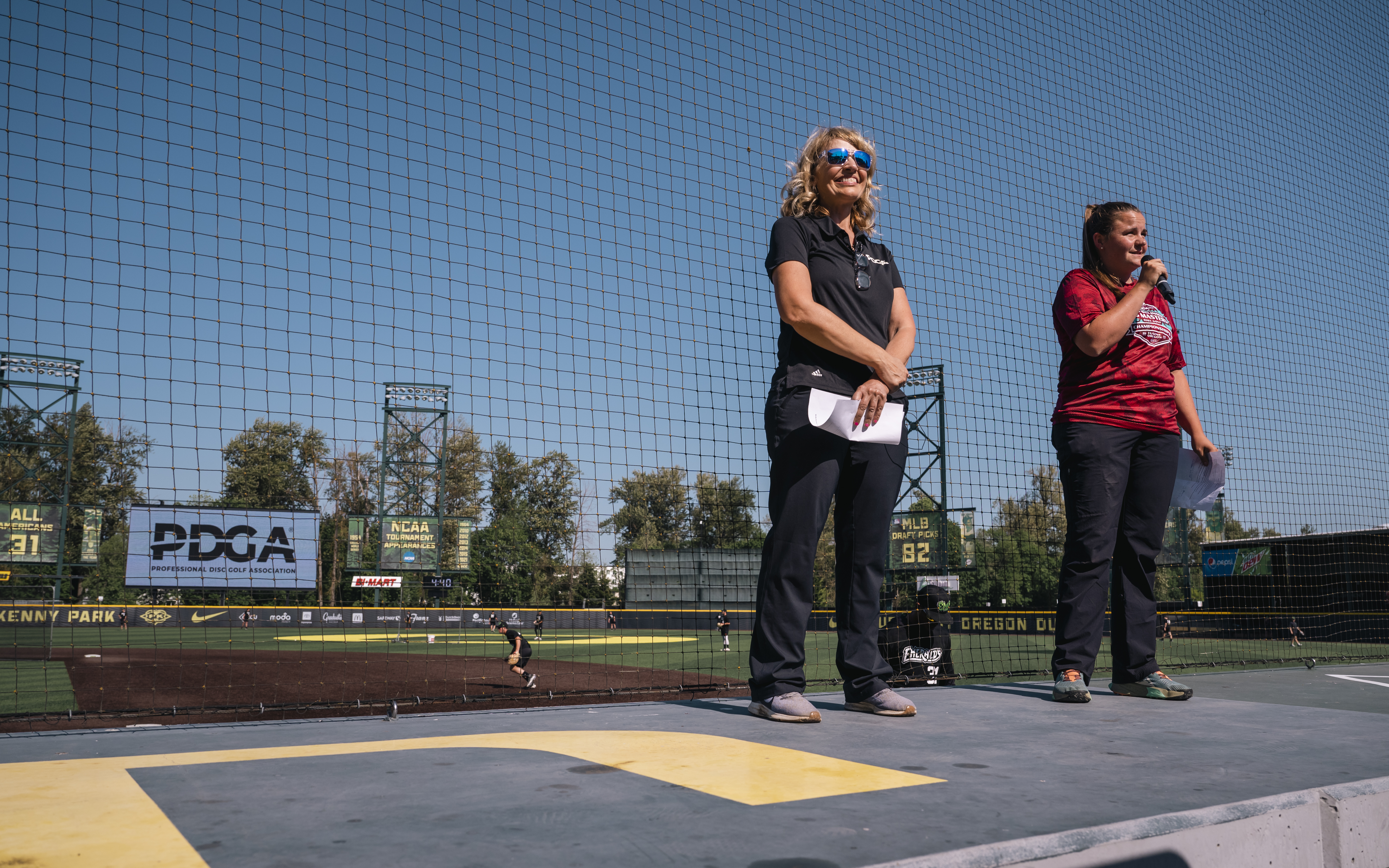 This year also marks the first all-female tournament director team with Callie McMorran and Rebecca Duffy, the TD of Oregon's first PDGA Major, the 2013 USWDGC, serving as tournament director and assistant tournament director, respectively.
It's time — a Major championship has returned to the PNW.
How to Follow
Stay tuned for post-production coverage from Gatekeeper Media (MP40) and Ace Run Pro (FP40)