Queen, Buhr Move On Again; Gibson, Orum Join Semis
Queen, Buhr Move On Again; Gibson, Orum Join Semis
2021 DGPT Championship - MPO Quarterfinal Recap
Friday, October 15, 2021 - 23:58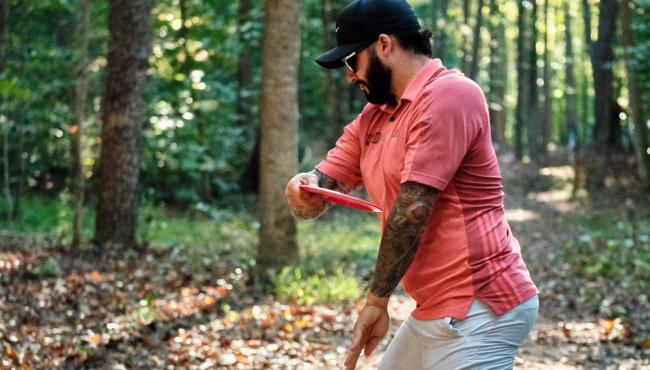 Drew Gibson had to change his flight home and the momentum kept rolling for Nathan Queen and Gannon Buhr on Friday at the 2021 Disc Golf Pro Tour Championships presented by Guaranteed Rate.
All three fired off the hot rounds of 7-under par and were joined by Matt Orum to move on into weekend action at the Hornet's Nest in Charlotte.
"My flight leaves (Saturday) morning at 7 a.m. so I'm definitely missing that flight," Gibson joked to the Disc Golf Network's Jamie Thomas. "I'm going to book one for (Saturday) night and see if I need to stay for Sunday."
The action picks up in a big way on Saturday as the top eight seeds, including No. 1 Ricky Wysocki, join the mix in the race for the DGPT title and the record-breaking $30,000 first-place payout.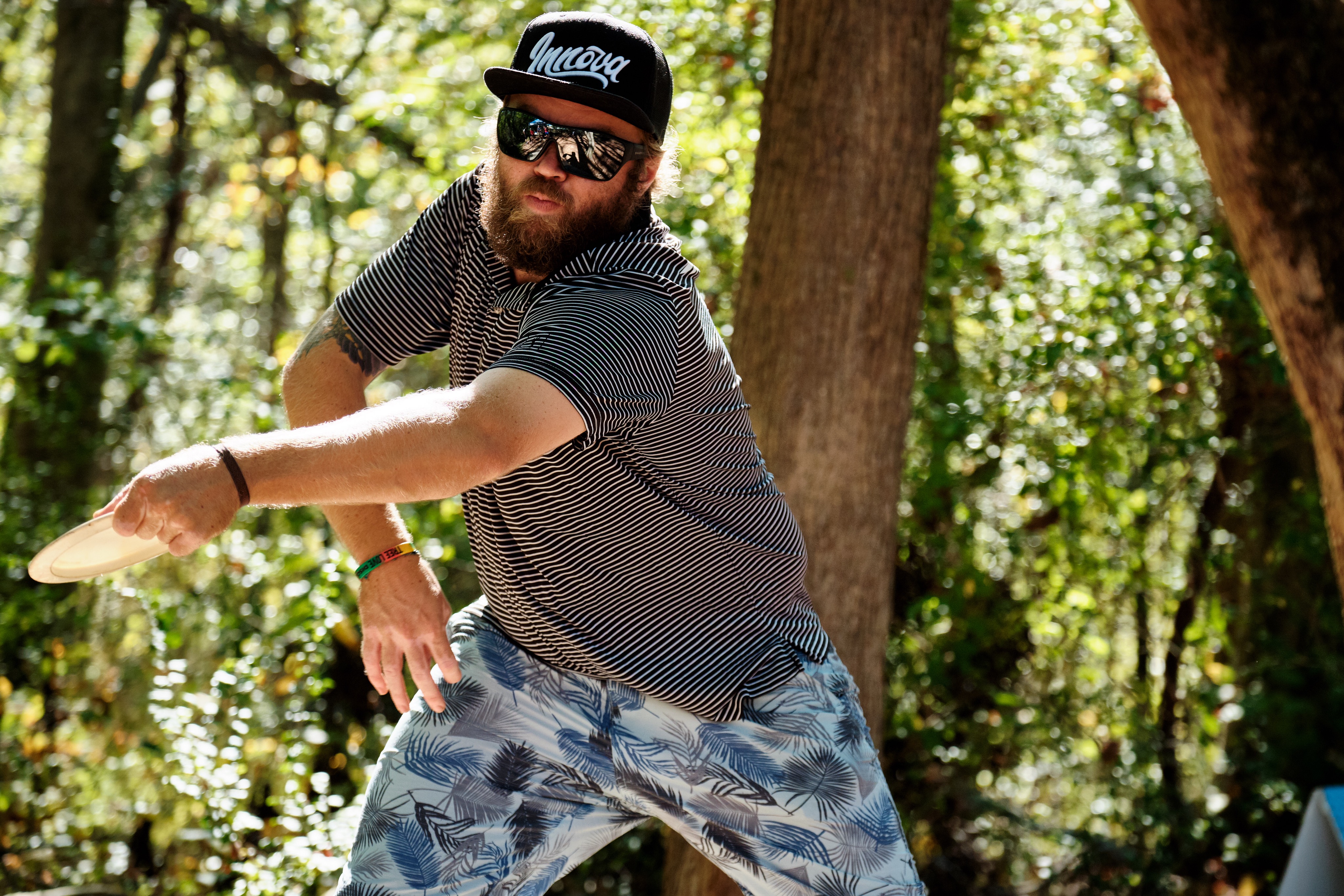 Queen and Buhr, meanwhile, have momentum on their side after advancing for the second-straight day.
Buhr used a solid front nine, opposite of his bogey-bogey start on Thursday in the opening round, to keep that momentum going.
"Honestly, I started off with a birdie and I feel like that carried me through the entire round," he said. "Landing the island on two – that was a huge confidence boost for me. I missed a few opportunities and had one mistake on 15. I put my head down and had faith."
And a stellar day on the putting green. Buhr finished 100% inside the circle and hit 4-of-6 from Circle 2, including makes of 49, 60 and 38 feet in the three-hole stretch.
Same goes for Queen, who, like Buhr, just had a single bogey on the day.
"I did a little more putting practice than I normally do before I started, just because there is a lot of money on the line and I needed to clean it up a bit," said Queen, who had three Circle 2 putts. "If I can just put some of my Circle 2 putts in and keep that Circle 1 up then I'll have a good chance to keep it moving."
Gibson used a turkey on the back nine and a birdie on 18 to hit the seven-under mark with just one bogey. No player has turned in a clean sheet so far at Hornet's Nest.
"The first nine holes, I didn't think my putter fit in the basket – it just wouldn't go in," Gibson said. "To battle back, make it, tying the hot round feels pretty good.
"I know this course isn't easy, everyone struggles out here, myself included. Look at my round – ups and downs. This place isn't easy for anybody. I'm just going to try to keep playing smooth golf. I think the game plan out here dictates itself."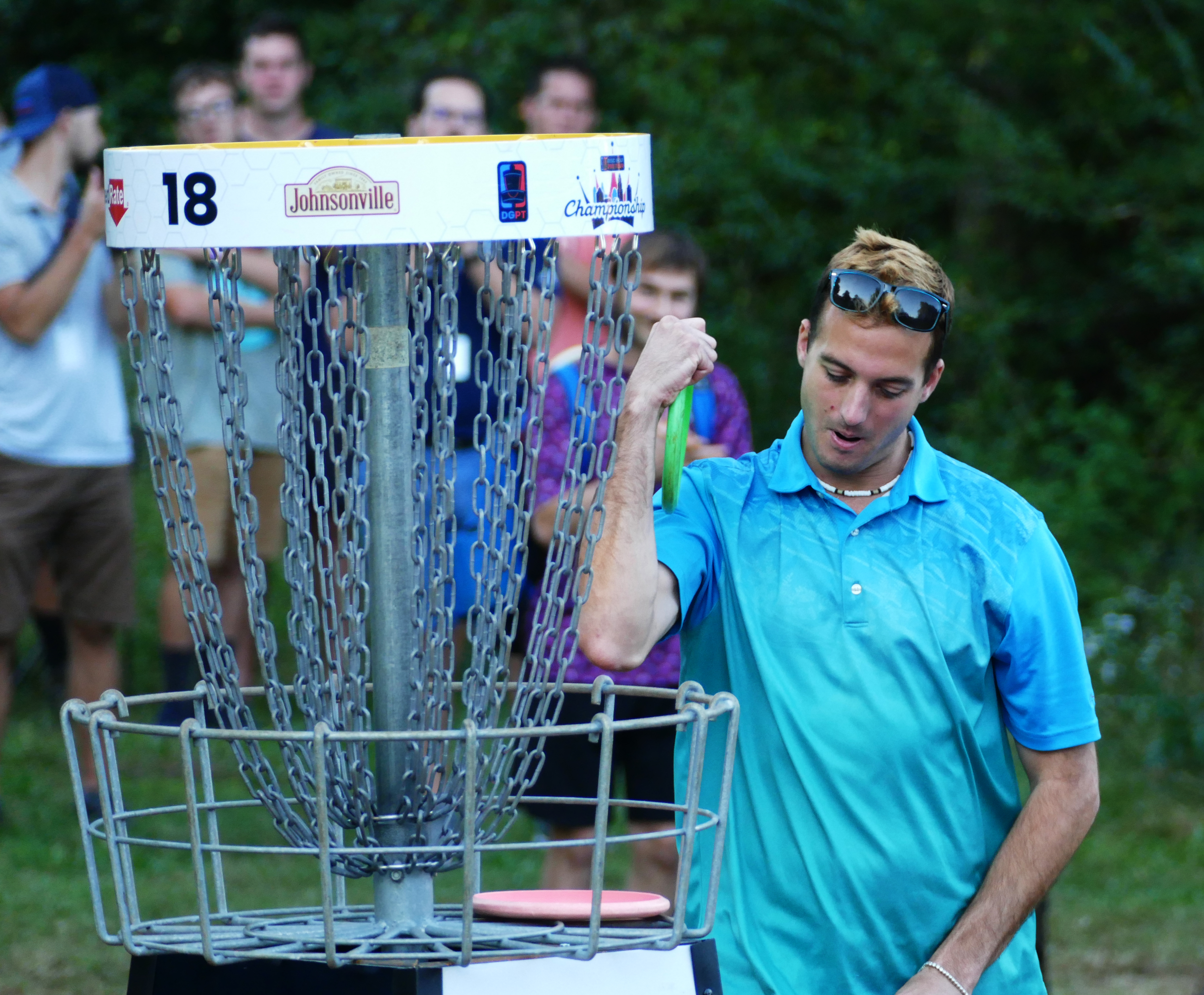 Orum had back-to-back bogies early but cleaned it up down the stretch, using a strong scramble game and 91% putting.
"Toward the end, I just grinded it out," Orum said. "No expectations. I think I'm going to put a little more gas pedal down because I just can't play it safe like that and expect to win."
Live coverage begins at 2:30 p.m. ET on the Disc Golf Network.