Pierce Stays Up Top; Carey Jumps to Second
Pierce Stays Up Top; Carey Jumps to Second
Throw Pink Women's Disc Golf Championship - Day 2 Recap
Friday, October 8, 2021 - 00:12
Five strokes really don't matter.
That's where Paige Pierce stands at the midway point of the inaugural Throw Pink Women's Disc Golf Championship at the Winthrop Arena in Rock Hill, South Carolina.
Pierce had a five-stroke lead after the first 18. On Thursday, it shrank to two strokes, grew to nine and settled right back at five stokes heading into moving day.
"It comes and goes," Pierce told the Disc Golf Network's Terry Miller of her lead. "It's really the person who stays the most patient out here at Winthrop. Staying patient and knowing that five strokes really don't matter – you just have to play the course safe and get of there with minimal damage."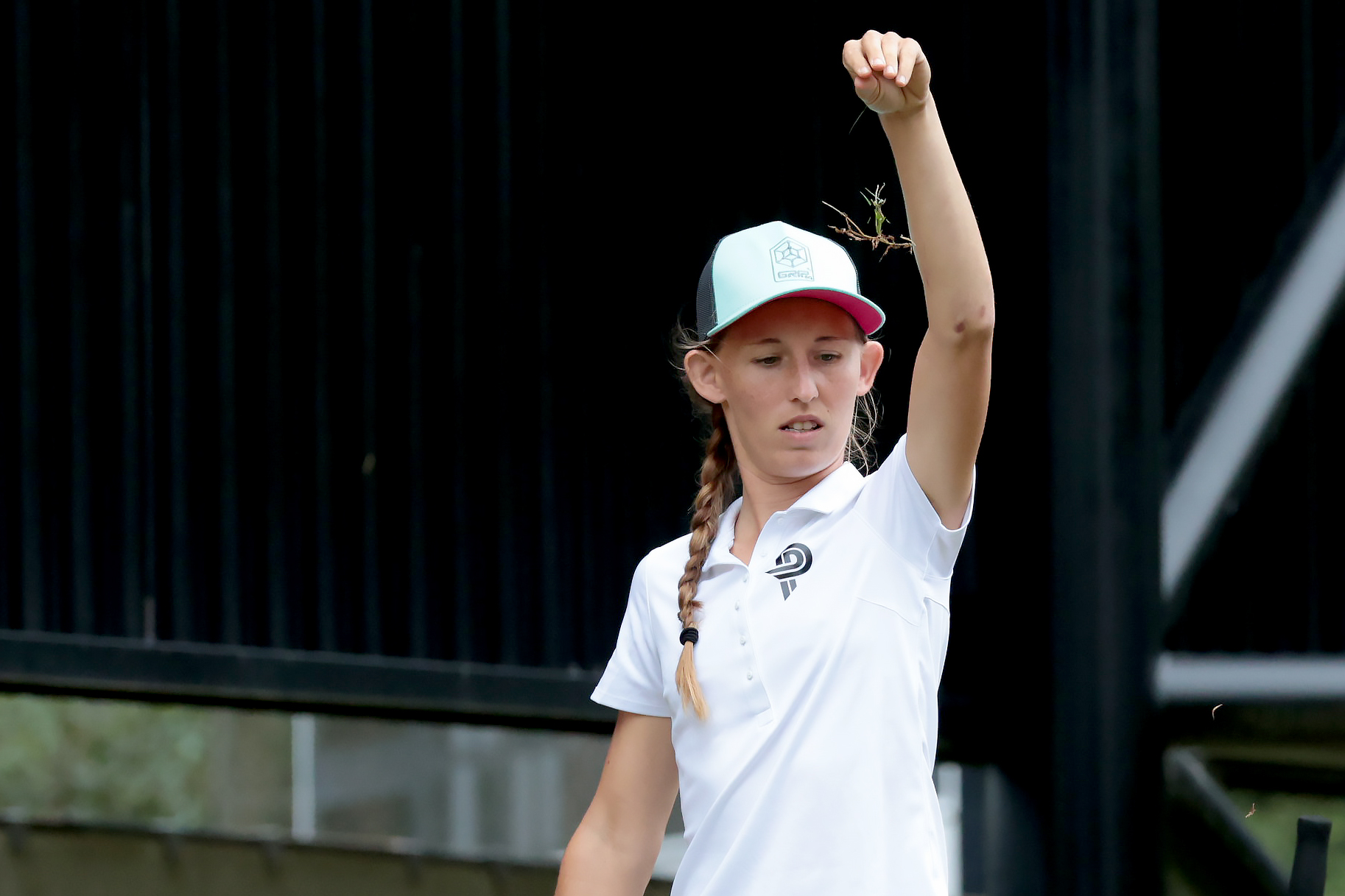 Deann Carey was patient in her approach and made a jump six spots up the leaderboard into solo second place. Carey, along with Ohn Scoggins, turned in the hot round of a 4-under, 64 on Thursday and trails Pierce by five strokes and leads Heather Young by one.
"It feels good," Carey told Miller. "I had a very good game plan. I focused on the shots that I knew I could take and the birdies I knew I could get and then it was just maintaining on the others. That was the biggest thing.
"Anything can happen on this course."
Pierce saw her lead grow to as many as nine strokes over the midway part of the round. She was four under through 12 holes before double bogies on 15 and 18 dropped her round to even par, seven strokes worse than Wednesday's opener.
Carey went four down through 15. She bounced back from a bogey on 17 with a birdie four on 18 for her hot round.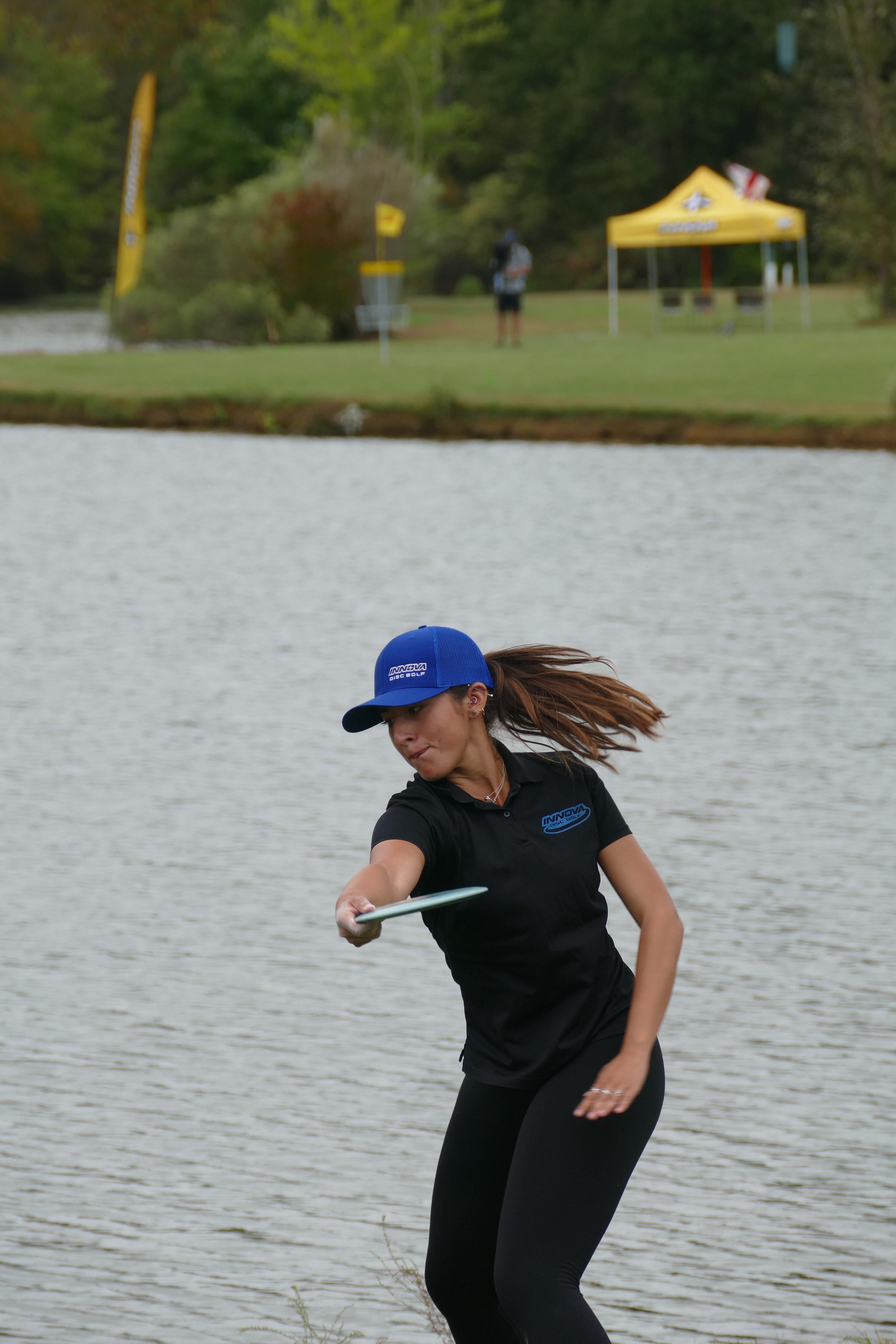 Valerie Mandujano, who opened with three-straight birdies before stumbling down the stretch with an up-and-down back nine, rounds out the lead card at even for the event.
Hailey King leads the chase card at plus-one, a shot ahead of Scoggins, who jumped 11 spots, and Missy Gannon.
Live coverage of the TPWDGC begins at 9:30 a.m. ET on the Disc Golf Network.