PDGA Radio Relaunches for 2022
PDGA Radio Relaunches for 2022
Back IN the Air!
Tuesday, January 4, 2022 - 00:44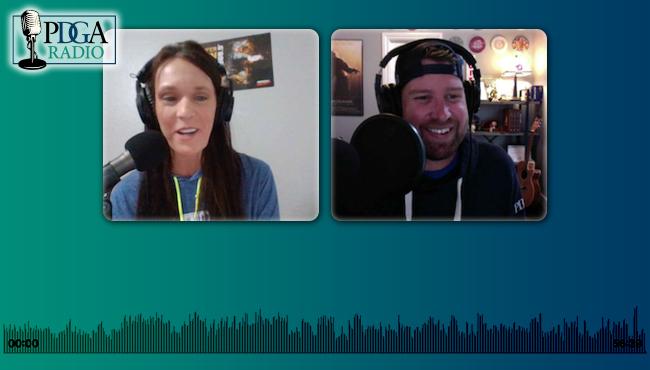 Back on the air... or back IN the air?
PDGA Radio is back!
After a 14-month hiatus, PDGA Radio returns with new energy, exciting guests on the way, and a lot to talk about. New hosts Grant Zellner and Jennifer Allen anchor the show.
Grant joined the PDGA staff in the summer of 2021 as brand manager. With a background as an ad agency creative and a radio show host, he's already been on-camera and behind the mic with coverage and commentary of several PDGA Majors, DGPT events and other tournaments. 
Jennifer turned pro in 2000 and has since tallied 145 career wins. The reigning Tim Selinske U.S. Masters champion balances a career as a physical therapist assistant, and will return to a more active touring slate in 2022.
PDGA Radio has been around so long, it's up to version 4.0. That makes this episode 4.01, launching into a new year and a new season of disc golf. Get to know your new hosts as they talk about the off season, the "silly" season and PDGA news including some rules updates for 2022.
Join Grant, Jennifer, and all their guests in the coming weeks on the podcast provider of your choice!