McMahon, Paju Share BSF Lead After Friday Doubleheader
McMahon, Paju Share BSF Lead After Friday Doubleheader
Risley three shots behind in third place
Saturday, June 8, 2019 - 03:55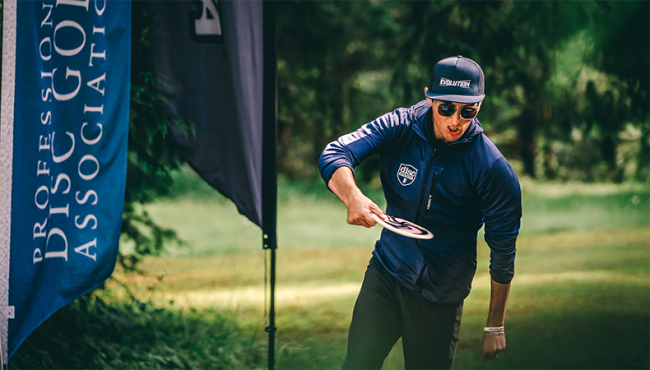 ESTACADA, Ore. -- Sure, this is the third time this season Eagle McMahon has entered a PDGA National Tour event as the defending champion. But he's yet to repeat at any of those tournaments, which could saddle the 21-year-old with an extra dose of pressure.
If he was feeling any of it, though, Milo McIver State Park provided the antidote.
"Every time I feel, like, a little bit of angst arising in me, I kind of cool myself down and remind myself that it's so beautiful out here," McMahon said. "I've always just thought of the Beaver State Fling as a celebration of disc golf, so I just try and remember where I'm at and just take in the beautiful weather. Today it was supposed to rain all day, and we didn't get hardly any. So right there, there's all the reason to have a smile on my face."
A share of the lead isn't a bad reason, either.
McMahon followed up a 9-under par 52 Friday morning at the West Course with an 11-under par 50 afternoon at the East, matching Finnish phenom Seppo Paju with a 20-under par 102 total through 36 holes at the Beaver State Fling. A.J. Risley sits in third place after a 17-under par day, while PDGA National Tour points series leader Calvin Heimburg ended the day in fourth place at 16-down overall. Jordan Castro and Kevin Jones round out the top five, as the pair are tied with 15-under par 107s.
One of the sport's most well-rounded players, McMahon put all facets of his game on display as he moved from the chase card to the pole position. After connecting from outside the circle to par hole 3 during the afternoon round, he followed with a birdie from just inside the paint on 4. On the 281-foot 5th, his forehand roller nicked a metal post halfway down the fairway then used a tree trunk as a launchpad before just missing an improbable ace. He canned his card's lone eagle on the 585-foot 9th, aka the "Genius Hole," then parked his approaches on the next two par 4s.
Even after a mid-round slump -- he missed hole 12's island green, then couldn't get his par save to stick -- he recovered with a four-birdie run down the stretch that he kickstarted by pinning the sloped green on the 400-foot 15th.
"Fun fact: I have never birdied that hole in a tournament the five years I have played it," McMahon said. "And I put it right on the mound there. "Right there I knew some good things were happening."
Paju, meanwhile, did his work early. A lofty 50-foot connection on 5 made for the mid-point of a five-birdie streak as he sliced through Milo with ease. The 24-year-old is known for his booming drives, and he put that on display with a shot on the uphill 7th that outpaced his card by nearly 100 feet. His 95% fairway hit rate currently tops in the field for those players whose statistics were tracked both rounds.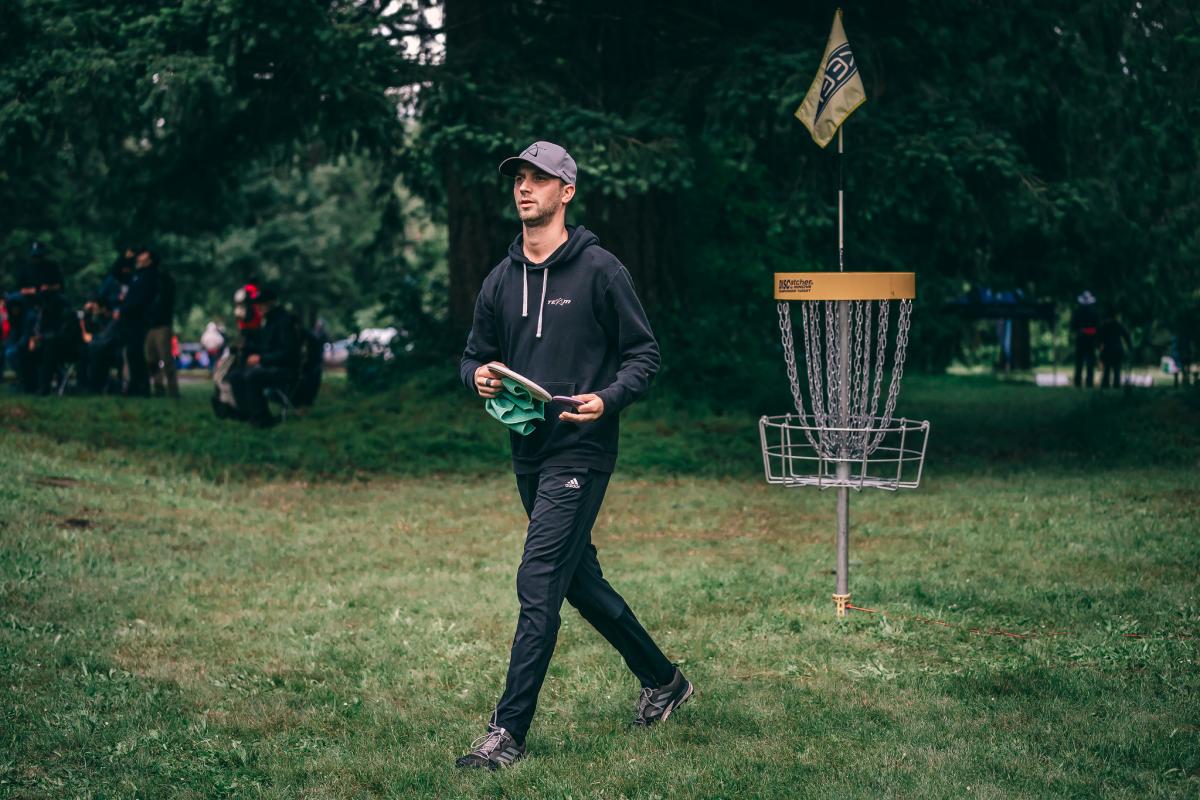 "My game is on point on pretty much all the shots right now," Paju said. "...I would say that one thing that stands out is consistency -- I'm not making too many mistakes so far. I only have one bogey."
And for a player who is averaging 75% on circle 1 putts this season, a 91% clip Friday is stellar.
"That's a good thing for me," Paju said. "Whenever I'm making my putts it's good."
Risley attributed much of his success to his preparation. He said he logged more than 10 practice rounds in the past week and a half, and that the good vibes from those reps -- and his morning group, which played as a threesome after Josh Anthon was a late scratch from the event -- kept him going in the afternoon.
"I told myself after the first round if I could stay in that same mindset for the second round and just have fun that it was gonna work out," Risley said. "Because that's what the practice days were. They were just fun, and it worked."
He also wasn't afraid to get lost in the moment. He was particularly hyped after a crushing flex shot on the 455-foot 13th put him in tap-in range, strutting off the tee with some positive, albeit expletive-tinged, self-talk.
"I told myself to just give it a chance and give myself a putt," Risley said with a sly grin on his face. "To execute the shot I did exactly how I had it visualized in my head? Yeah, I was pretty happy about that."
Anthony Barela and Andrew Fish are tied for seventh place at 14-under par, while five players -- including two-time BSF champion Ricky Wysocki and 2019 Santa Cruz Masters Cup winner Garrett Gurthie -- are jammed up in ninth place with 12-over par totals.
The Open division takes on the West Course once again Saturday afternoon, and the only spot McMahon is looking to clean up is on the par-5 6th, where he sprayed his way to a double-bogey 7 Friday.
"I just know that it can't get any worse than that, so it's gonna be better, regardless," he said with a laugh. "I don't think I'm gonna change anything going into tomorrow. West is a very confident course for me...It's all about going out there and throwing each shot in the moment and having a smile on my face. Cliches."