Marathon Becomes Sprint at Masters Worlds
Marathon Becomes Sprint at Masters Worlds
2021 PDGA Masters Worlds - Day 4 Recap
Friday, August 6, 2021 - 23:37
In the rolling hills of northeastern Tennessee, the marathon that has been the 2021 PDGA Pro Masters Disc Golf World Championships is now a sprint.
And what a finish it's shaping up to be.
As has been the case all week, there are tight races everywhere as championship Saturday has arrived. The cuts have been made and it's time to crown more world champions.
Complete coverage from Masters Worlds»
There's a four-way tie for first in MP40 with four more players within five strokes. In MP50, there's a two-way tie at the top. It's the same case in MP55 with co-leaders and several more in the hunt. It's a one-stroke difference in FP55 and MP60 as the semifinal cuts have been made.
Then it's on to a final nine in the afternoon to determine the world champions.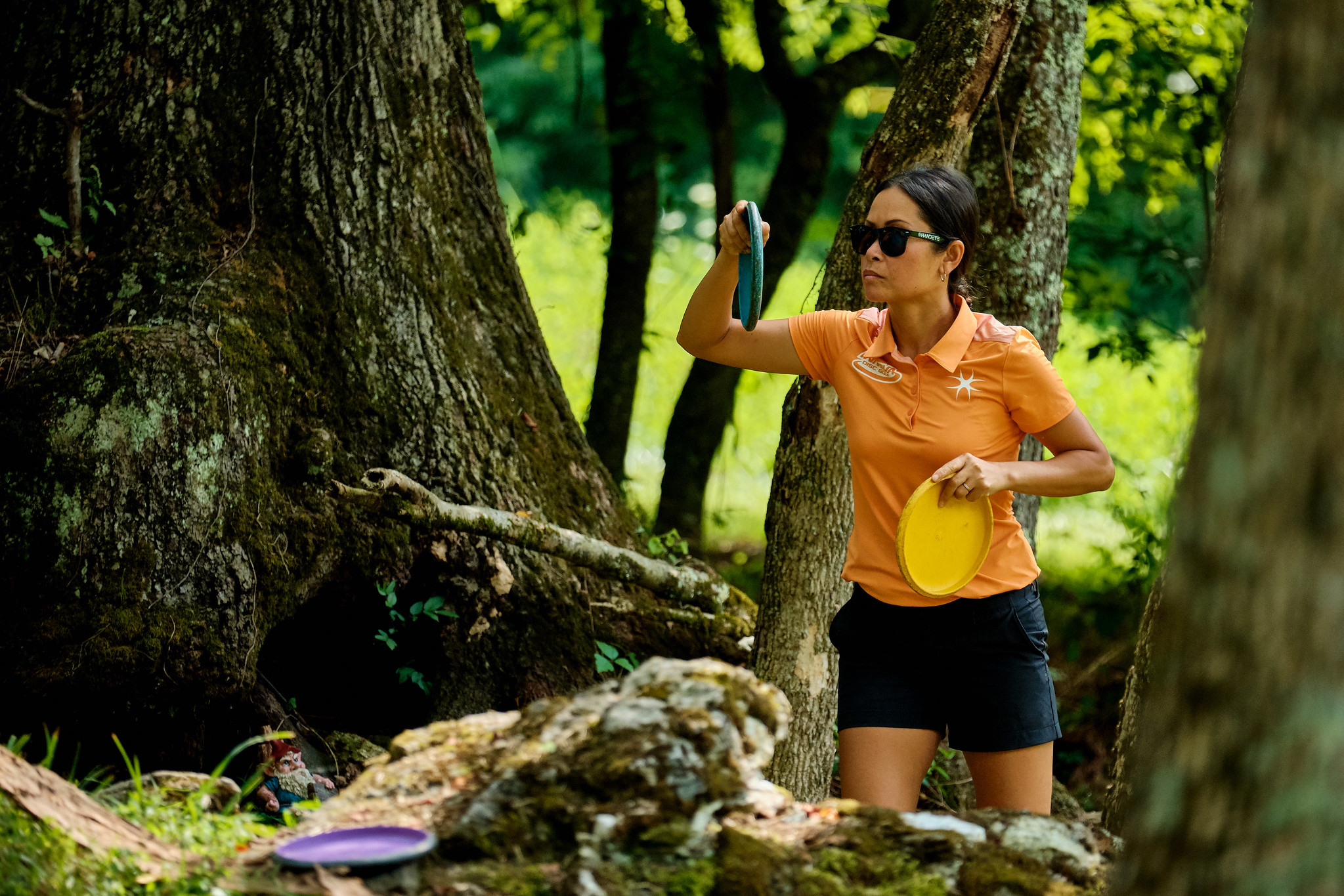 Two-time defending MP40 champion David Feldberg feels that, if the first four days of competition is any indication, it could come down to the final putt.
That's a spot that Feldberg, who has either led or been a co-leader all week, is prepared to be in.
"I felt like if I could stay in the lead the whole way then I have the ability to make the shot to win – it's in me," Feldberg said. "If it comes down to being tied and I must make the last shot to win the tournament on the final hole, I feel confident that I will do that. I think that's the thing – once you lose sight of the lead, then it starts to mess with you. I've never lost sight of the lead."
But he's shared it with several players, including a breakout tournament from Chris Villa, who has found a way to remain in contention throughout the week. It's the same thing for Jason Light, who ripped off the hot round at Sugar Hollow on Friday to jump back to the lead card and find himself as a co-leader.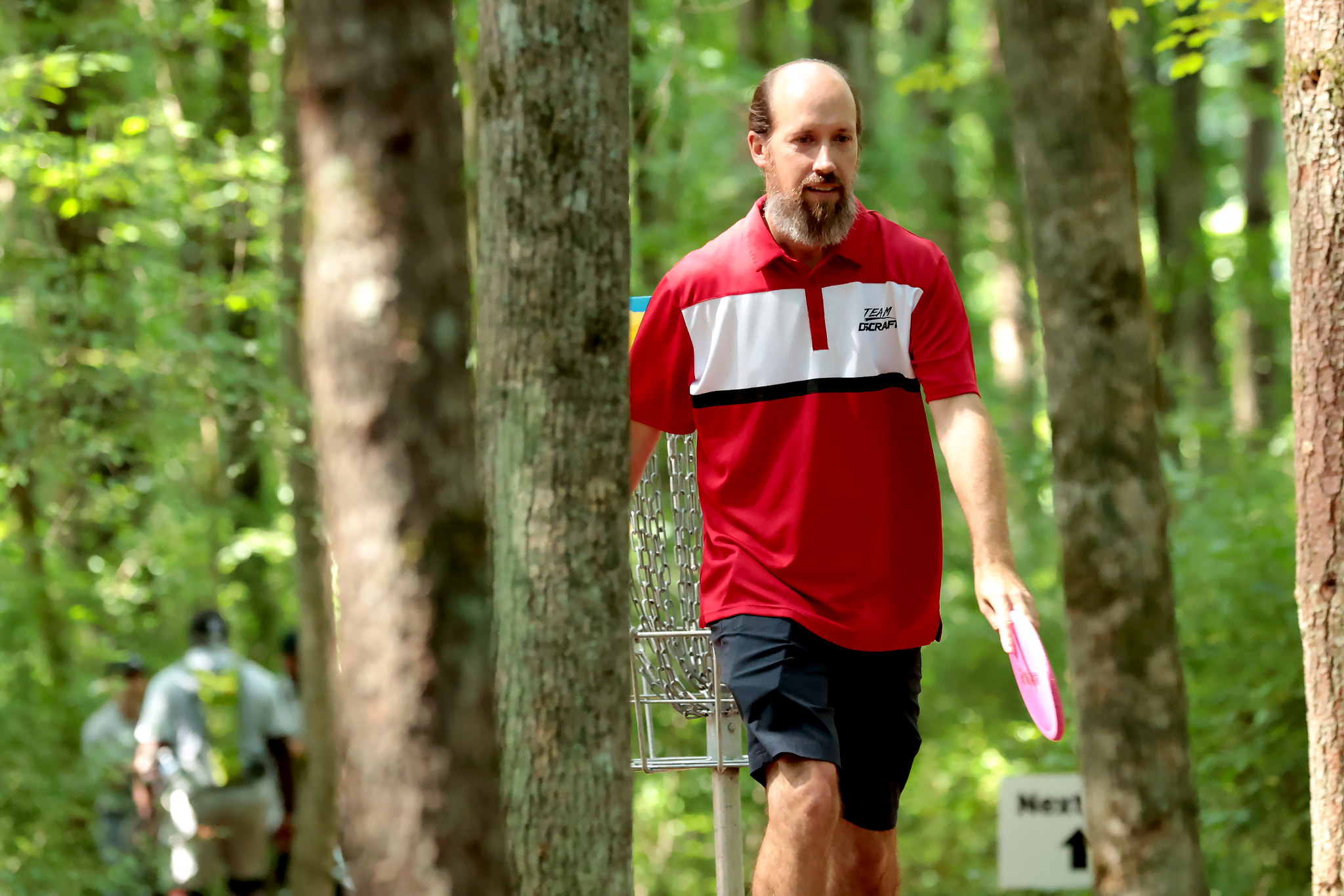 Then there's Michael Johansen, a tour stalwart who chased down the leaders and pulled into the four-way tie at 42-under with a 1034-rated 49 on Friday.
Just within striking distance is Steve Rico, whose 48 was one stick shy of Light's hot round of 47 and enough to pull within two strokes of the leaders. He's joined by Dutch Napier (-39), Brad Schick (-37) and Philo Brathwaite (-37) on the chase card.
The top four players when the dust settles after a final 18 holes at Harmon Hills will advance to the finals.
"We're all pretty close (at Harmon Hills)," Feldberg said. "It's going to come down to who can make some 40 or 50-foot putts, who can hit the gap more consistently and, what I'm relying on is,  who can handle the pressure.
"I've been there before and the guys I'm playing against, they're great players, but none have ever won a major championship. It takes something. It starts weighing on you. I hope that my experience is what brings me through it."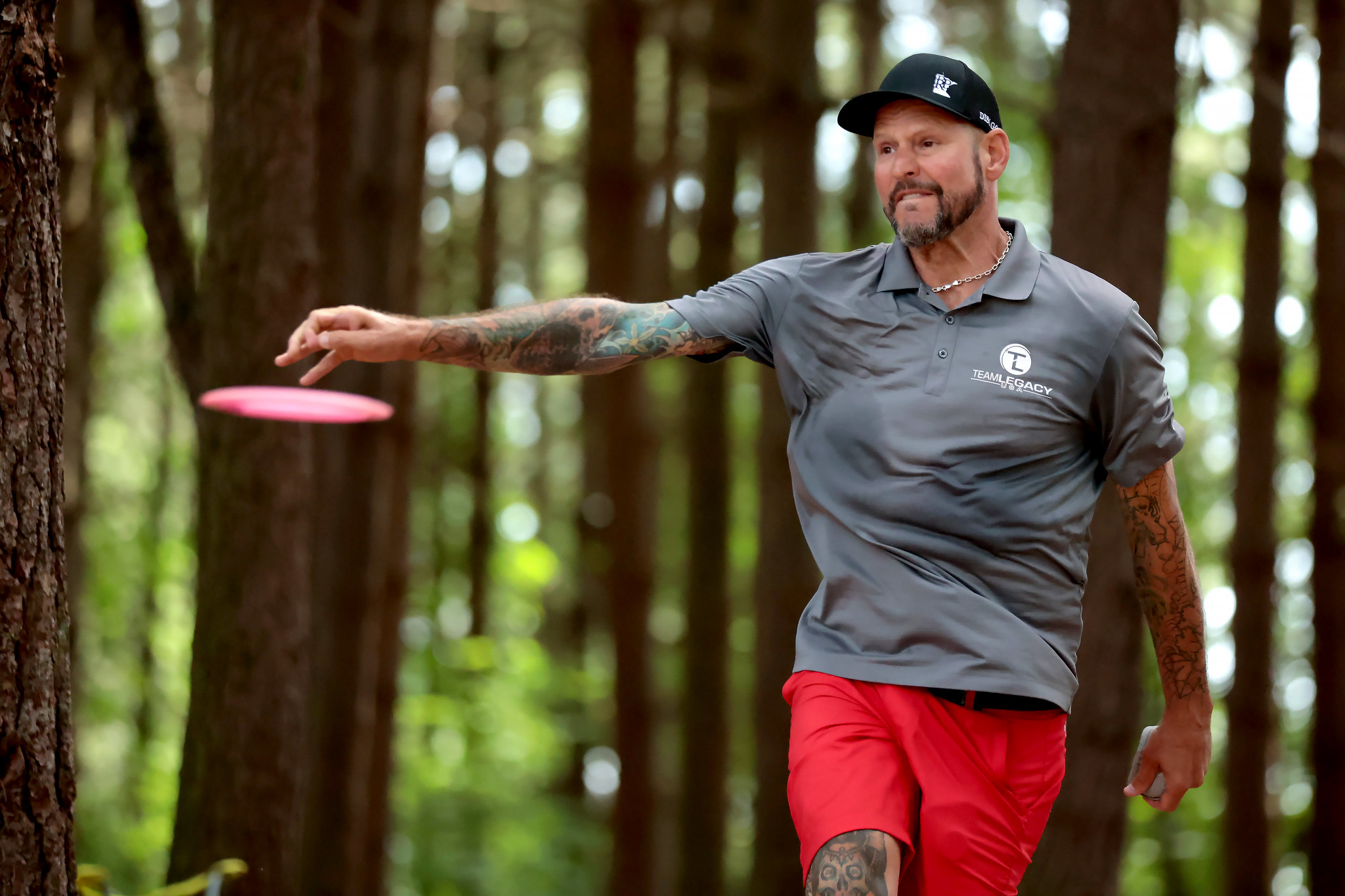 In MP50, it's been an all-out, lead-changing scrap between Barry Schultz and Patrick Brown throughout the week. That continued Friday in Bristol.
Schultz maintained his four-stroke lead through the first 10 holes before his first – and major blemish – came on hole 11 with a three-stroke swing. Schultz found the rough early and struggled to the green while Brown's tee shot was parked.
The next hole, this race was tied up again. Schultz grabbed the lead again on 16 before his second miscue on the demanding 18th tied things up yet again.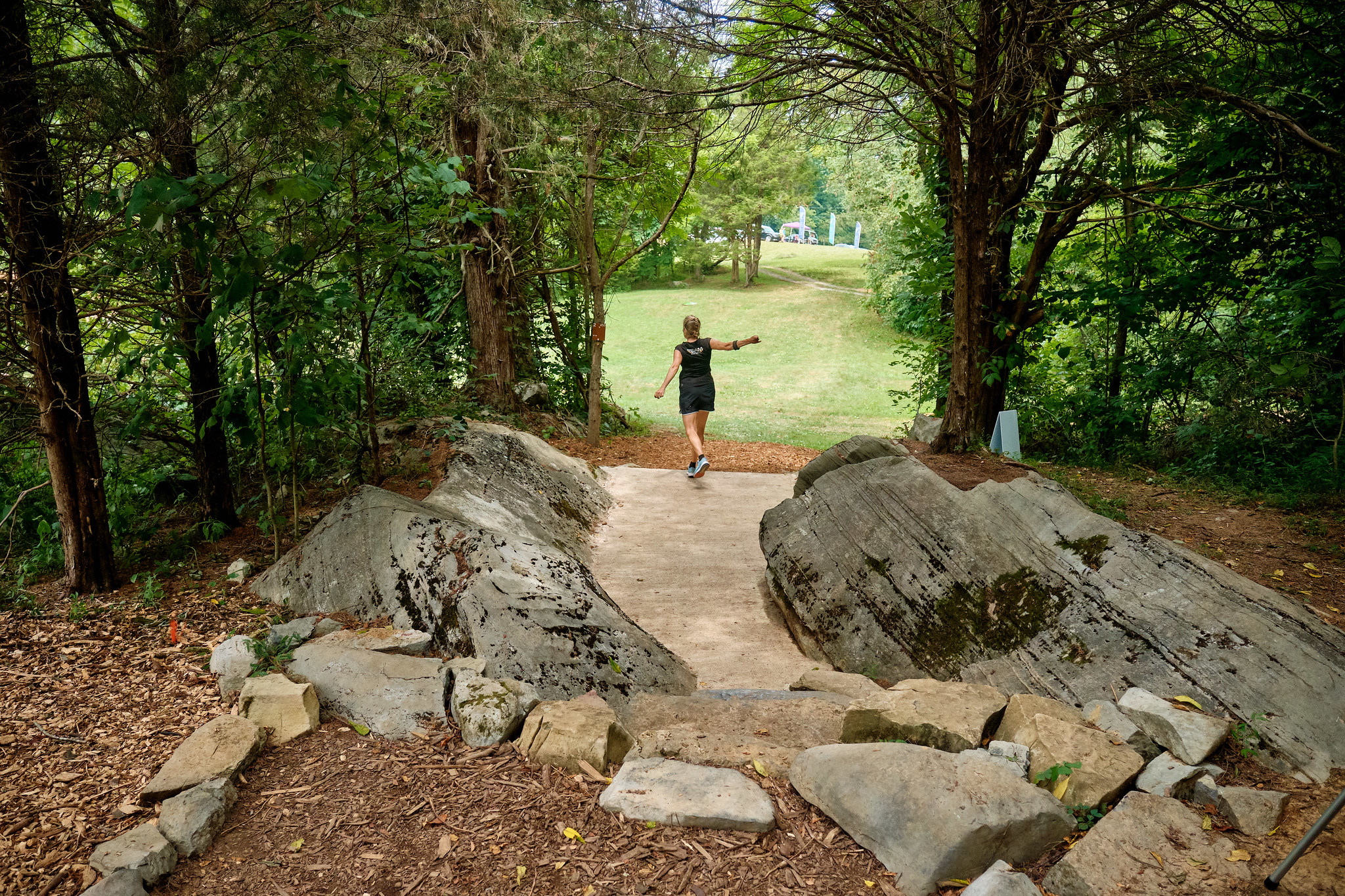 Roger Reyes bested the MP55 field by three strokes and pulled to a tie with Andy Ritter at 28-under par. The duo are three strokes clear of Jerry Goff heading into the semifinals at Winged Deer.
In MP60, Tim Keith has a one-stroke lead over Jeff Fiedler at 27 and 26-under. But Eric Rainey (-25) and Eric Vandenberg (-24) are right there within striking distance.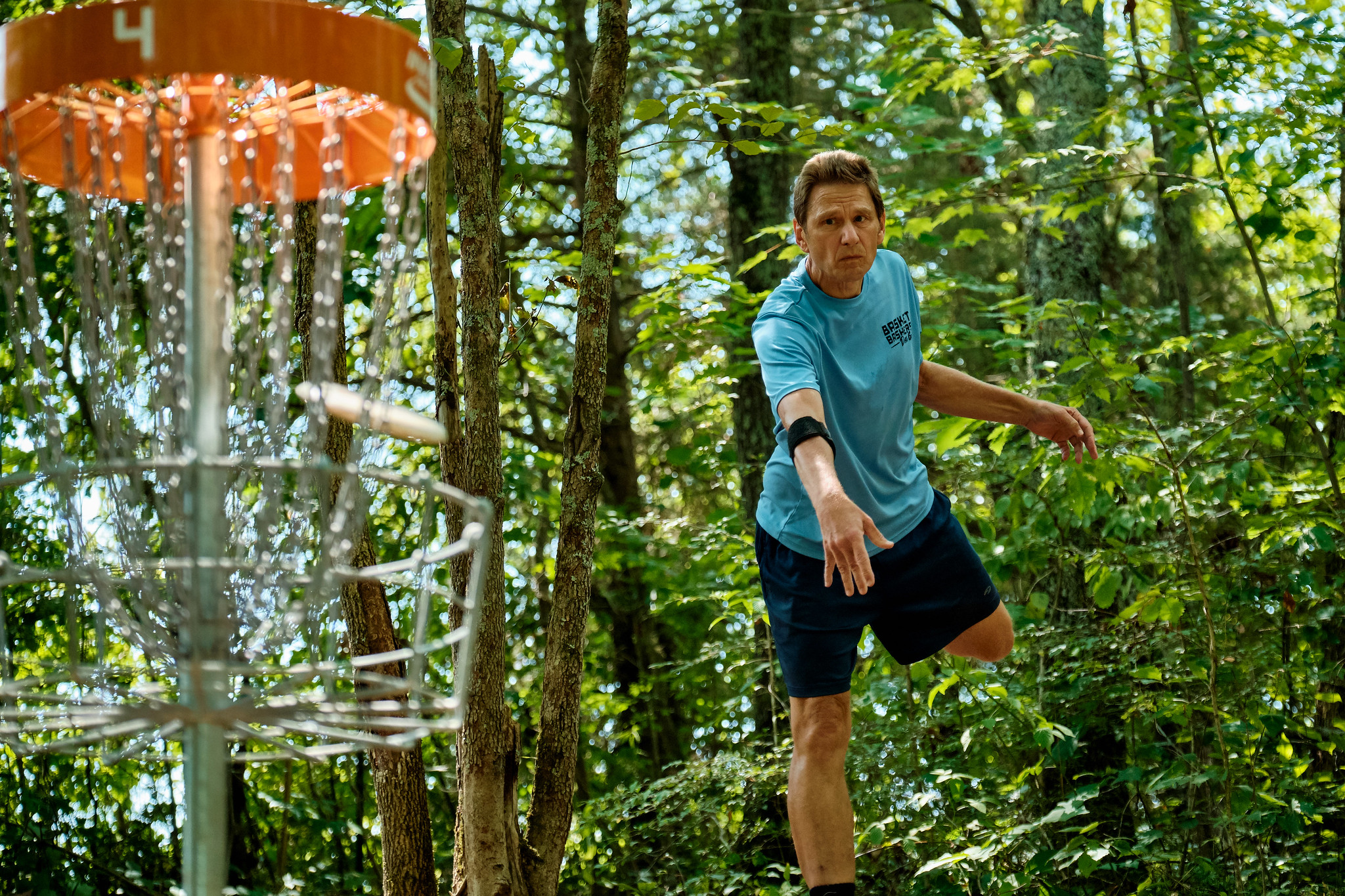 Saturday's action includes a final 18-hole round before the fields are cut for the final nine at Harmon Hills.
Three divisions will jump straight to the final nine. Nova Pollitte and Sandy Gast have firm control of FP50 and FP65, respectively. Donna Barr surged to take a one-stroke lead over Pam Reineke in FP55 to set up yet another thrilling finish.
World Champions Crowned
Three PDGA World Champions were crowned on Friday in MP75, MP80 and FP65.
MP80 world champion Pete May said that while five-time open world champion Paul McBeth may be the better athlete, he's just as fierce of a competitor.
Jack Gilmore, the MP75 world champion, refused the box that his trophy came in, saying that "no need, this thing is sitting on my lap the entire trip back."
Laurie Cloyes-Chupa, the FP65 champion, said that the trophy was just a bonus on top of a week of camaraderie and community, which are her drives in the game. "It's about women playing together and lifting each other up, whether it's at local leagues or at worlds," she said.