Lots of Time Left on the Clock
Lots of Time Left on the Clock
2022 DGPT Portland Open – Round 2 Recap
Saturday, June 4, 2022 - 01:32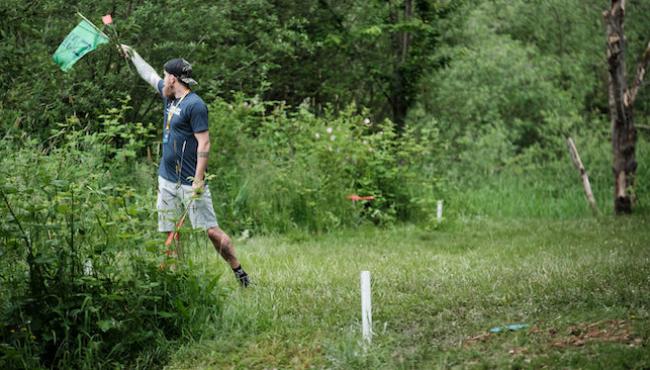 Catrina Allen hits the gym.
Joel Freeman does laundry.
Simon Lizotte… doesn't know what to do with himself.
Players who want to make the lead card at a DGPT event must be at their best during those critical three-to-four hours on the course. That leaves 20 hours, give or take, to occupy with something else. And every player solves this particular problem in a different way.
The 2022 Portland Open has completed two of four days, and that means each player has about 40 more hours to burn in hopes that the remaining eight hours will be filled with their best play. Several have been doing a great job so far.
FPO: Mandujano stays ahead
Whether she wrote it down or not, Valerie Mandujano had one item atop her to-do list: Keep the lead. By shooting the second-hottest round of the day, she not only accomplished that goal, she doubled the gap on second place to two strokes. If any area of Mandujano's game needed improving after day one, it may have been her 67% success rate in C1X putting. On day two, Mandujano made 100% of her C1X puts to keep the lead.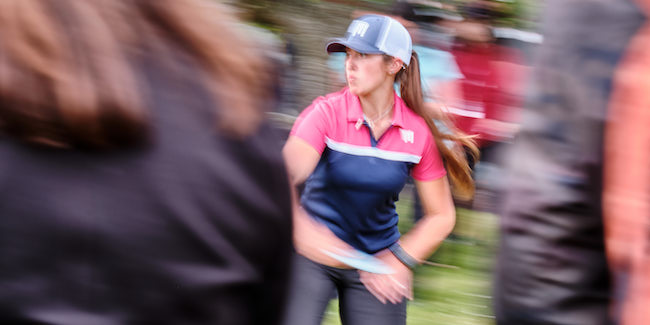 Catrina Allen played from the second card to second place, thanks to the best FPO round of the day – a 5-under-par 63. Despite her field-leading seven birdies, Allen's 50-foot bogey save on hole 12 may have been the shot that kept her round together and her lead-card prospects alive.
Rebecca Cox and Juliana Korver battled the intermittent rain to a draw, shooting even par and keeping their positions on the lead card heading into round three, which will be played on the new layout at Glendoveer Golf Course.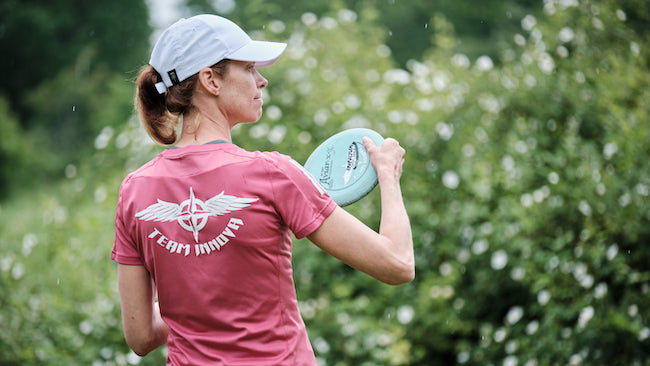 Ohn Scoggins (-2) the only other FPO player under par for the tournament remains in striking distance, along with a quintet at two-over-par – Jennifer Allen, Paige Pierce, Maria Oliva, Vanessa Van Dyken and Natalie Ryan.
MPO: Lead Card Shuffles, But Stays the Same
Simon say's he's "exhausted" given the events of the past few weeks following his resurgent victory at the OTB Open. But, by following up an 11-under-par opening round with an 8-under in the rain on day two, Simon Lizotte leapfrogged into the lead at the halfway mark of the Portland Open at 19-under-par. Lizotte has carded a single bogey through 36 holes, and now must defend his lead at a course no one has played while feeling tournament pressure.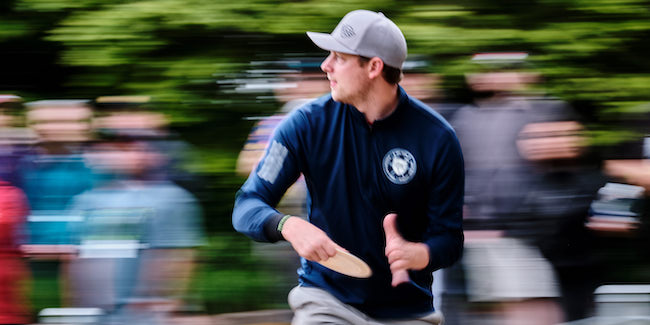 Joel Freeman and Garrett Gurthie accomplished one of golf's most ever-present challenges – following up a great round with another. At 18-under, they are tied for second.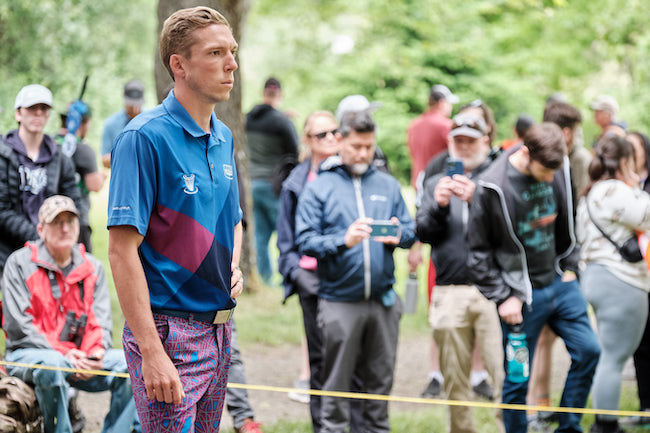 Upstart Isaac Robinson cooled down after his hot start in round one, but battled the elements well enough to remain in the lead grouping. At 16-under-par, he's three behind the leader.
James Proctor (-15), Paul McBeth (-13), Cole Redalen (-12) and Sweden's Max Regitnig (-11) make up Saturday's chase card.
Tune into the Disc Golf Network for live coverage beginning at 9:00 a.m. PT (FPO) and 3:00 p.m. PT (MPO).