It's Time For Beloved Maple Hill
It's Time For Beloved Maple Hill
How to Watch the DGPT - MVP Open at Maple Hill
Thursday, September 2, 2021 - 09:56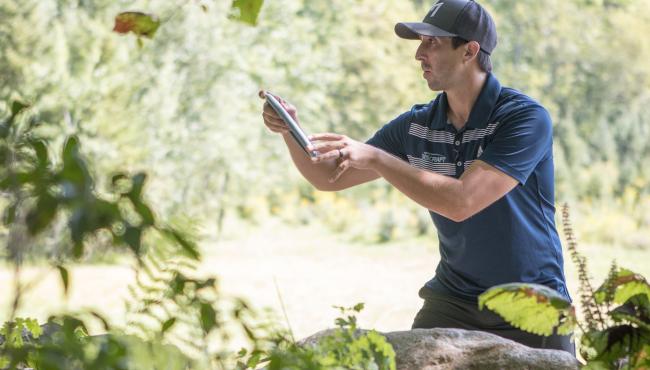 Maple Hill's rise to one of the most anticipated stops of the year was a quick one.
The Maple Hill One was held in 2006 and two years later – and every year since – the Massachusetts stop has been a beloved mainstay on the PDGA Elite Series.
That continues Friday with the DGPT – MVP Open at Maple Hill for the 15th PDGA Elite Series tournament this season.
It's not hard to figure out why Maple Hill is such a beloved track year-in and year-out on the tour. Just look around: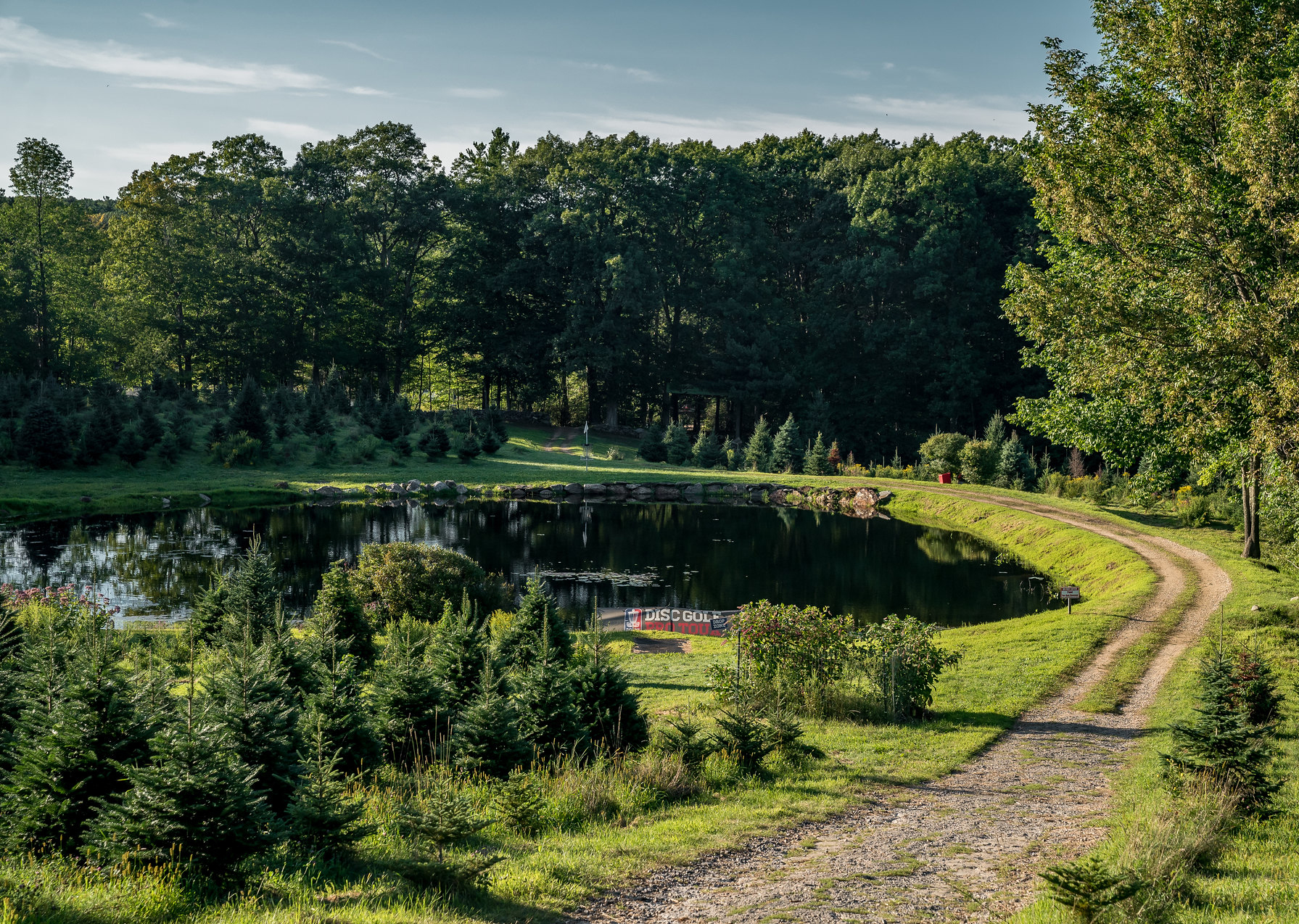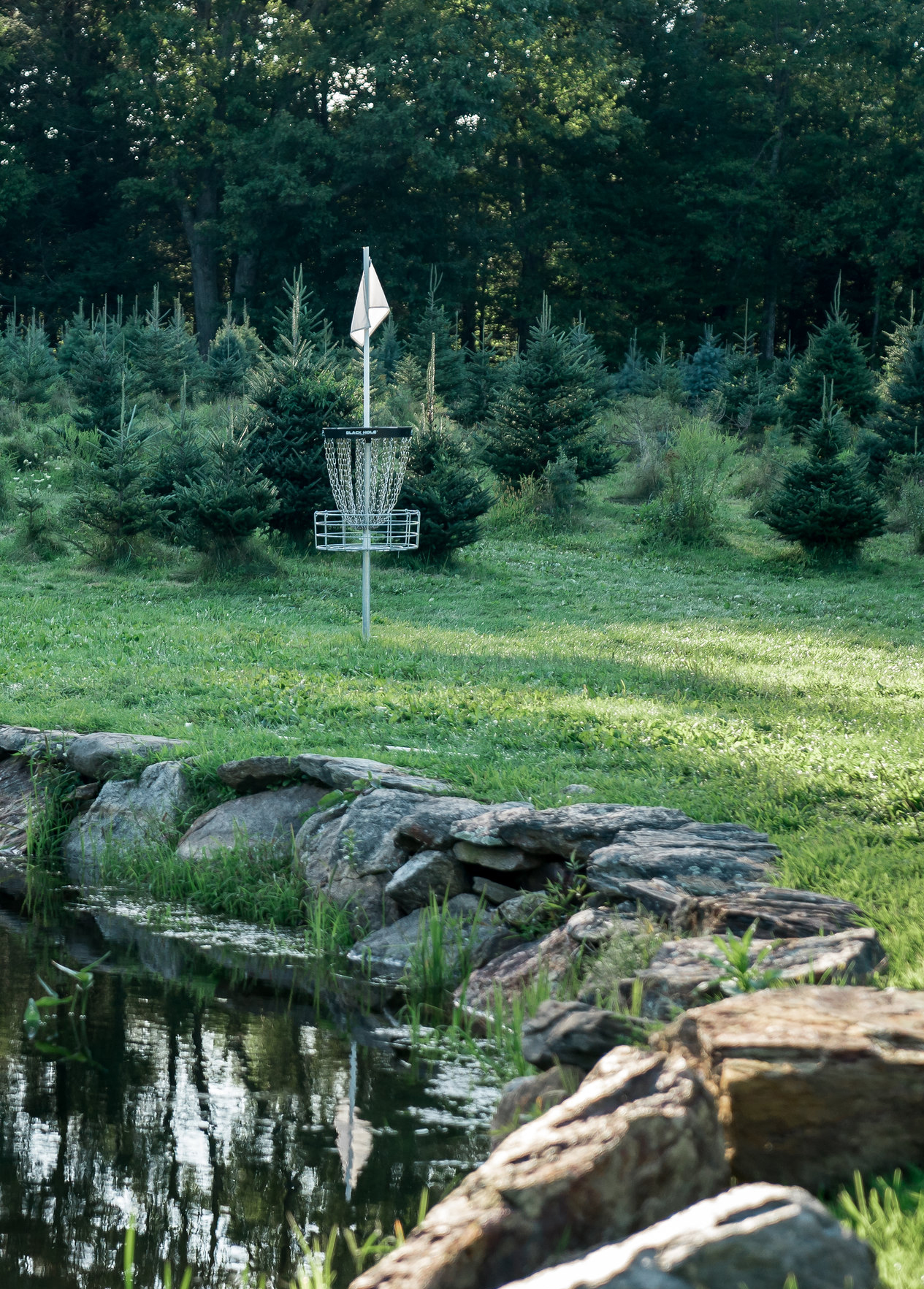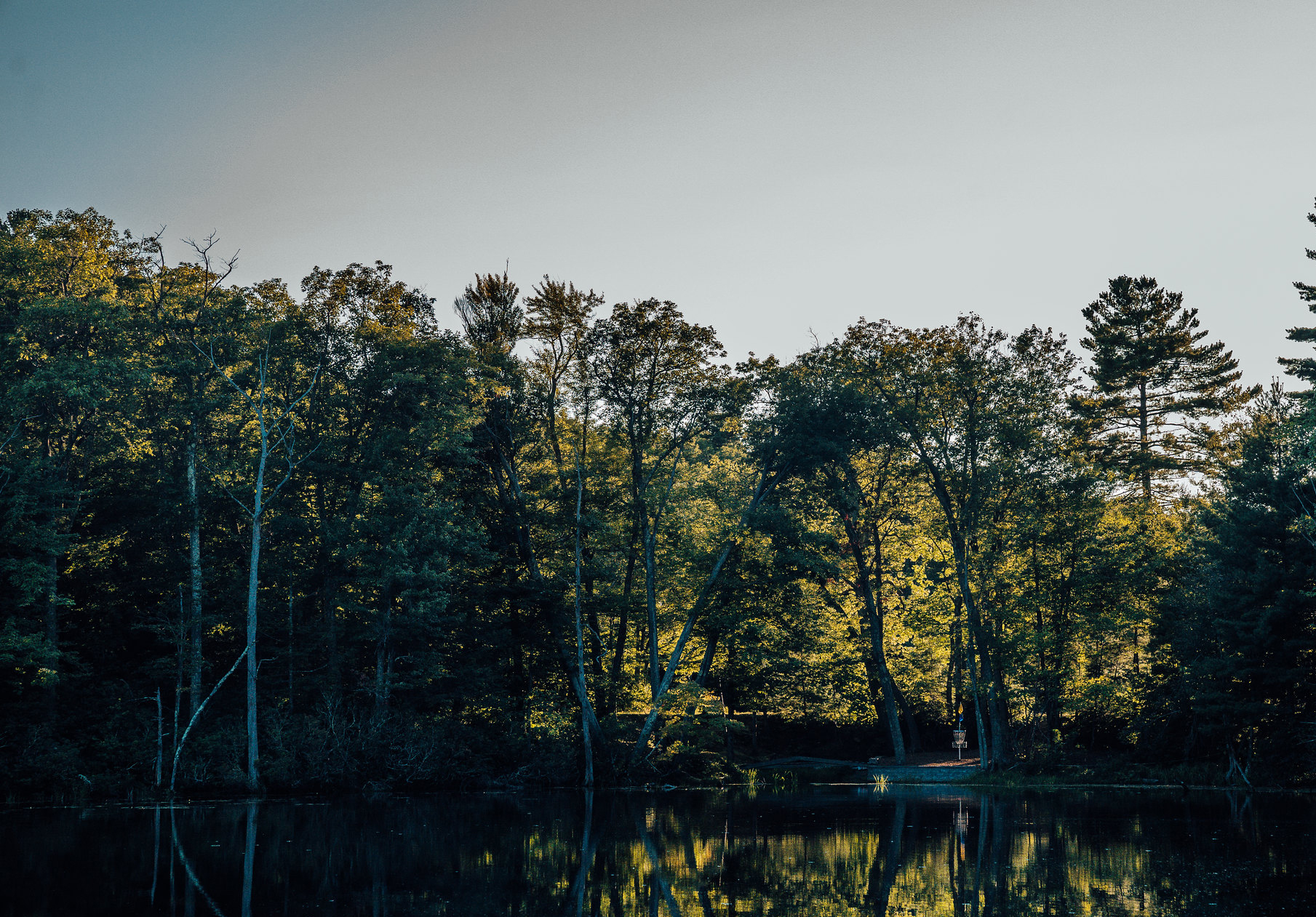 On top of its beauty, history is everywhere at Maple Hill.
It was a brother-sister sweep as The Vibram Open at Maple Hill made its debut on the PDGA National Tour in 2008 with Avery Jenkins and Valarie Jenkins (Doss) taking down the wins. The stop remained on the National Tour through 2016 before becoming a staple on the DGPT.
Full history of Maple Hill on the PDGA Elite Series »
Barry Schultz won in 2009 and Sarah Stanhope was the back-to-back FPO champion in 2009-2010.
Paul McBeth took his first of three jumps into the lake in 2013 and Paige Pierce began her dominance with her first of four-straight wins and six overall in 2014. Both McBeth and Pierce are looking for the three-peat this weekend.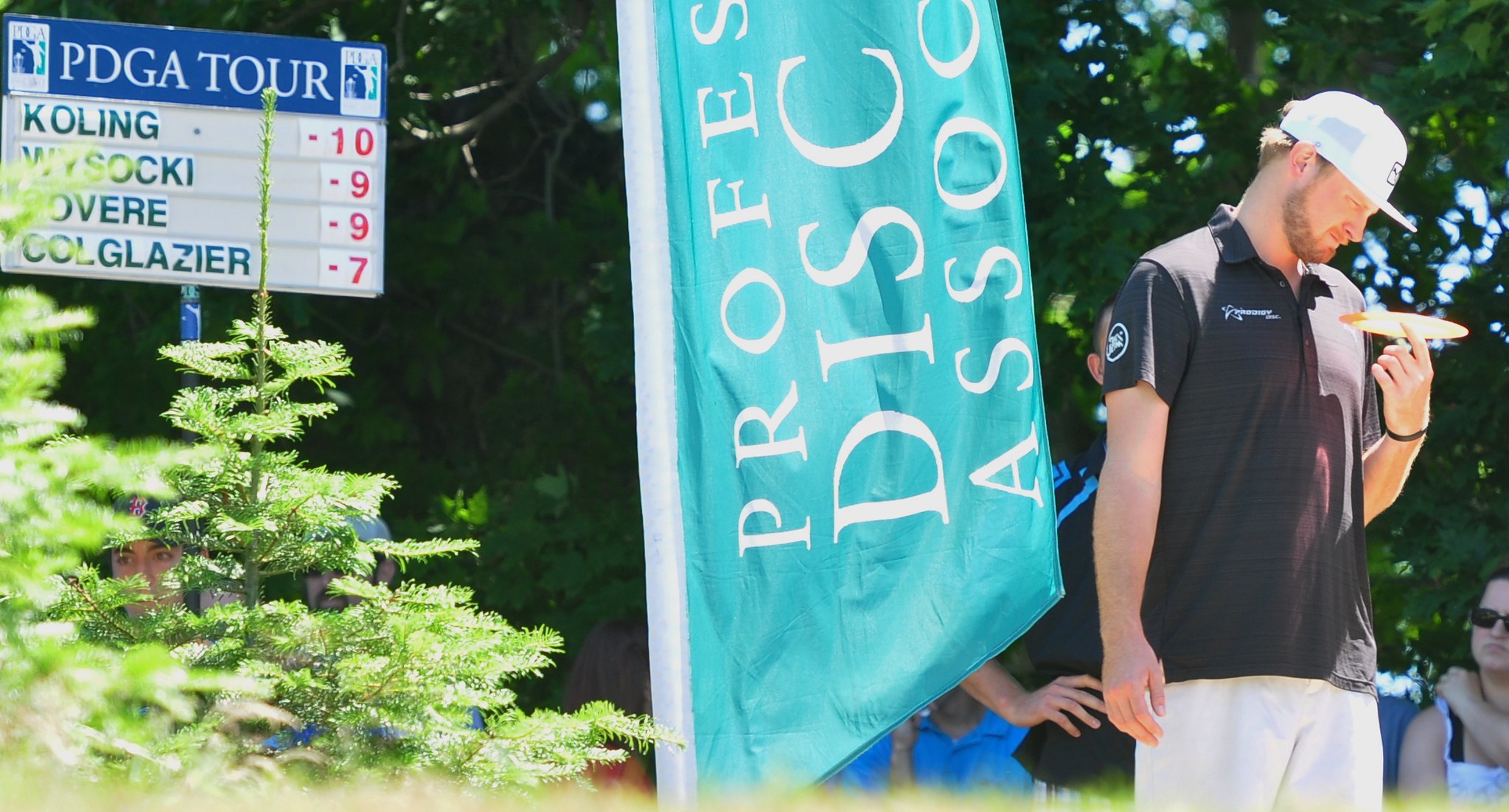 Jeremy Koling took down his first PDGA National Tour win in 2014 at Maple Hill and Bradley Williams grabbed his in 2016. James Conrad's first DGPT win came on the hollowed grounds in 2018.
Since then, however, it's been the McBeth and Pierce show but, as 2021 has shown on the PDGA Elite Series, it's anyone's game.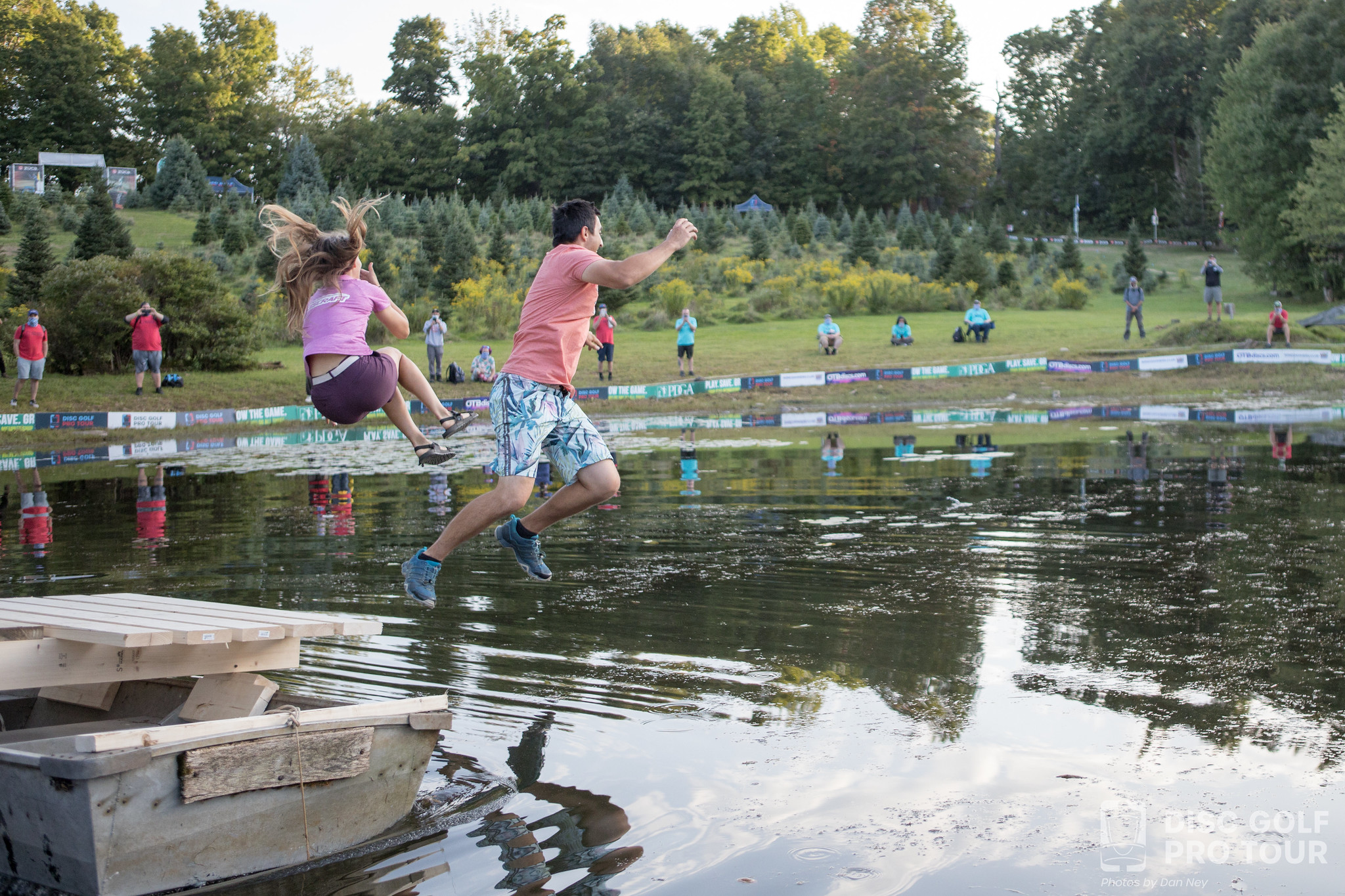 Here's everything else you need to know to catch the action this weekend:
Tee Time & Round Ratings
Official scores, tee times and round ratings can be found at the official event page on PDGA.com.
Live Video Coverage 
Disc Golf Network | Subscribe 
The Disc Golf Network (DGN) is the new home of live disc golf. Built by the Disc Golf Pro Tour, the DGN is a subscription streaming and on-demand platform much like Netflix or Disney+. Covering the world's best players competing in the sport's most elite tournaments, a subscription includes post-produced coverage of select disc golf tournaments as well as exclusive disc golf shows, touring pro interview series, podcasts, and other segments only available on the Disc Golf Network. The DGN offers a PDGA Member discount of 50% to all active members bringing the cost down to $4.49/month.
Friday's MPO Feature Card

Paul McBeth
James Conrad
Raven Newsom
Eagle McMahon

Friday's FPO Feature Card

Paige Pierce
Sarah Hokom
Missy Gannon
Catrina Allen

Live coverage begins at 1 p.m. ET on the Disc Golf Network. The MPO feature card tees off at 1:24 p.m. ET and the FPO feature card gets going at 3:40 p.m. ET.
In addition to the DGN, the live broadcast for both divisions will be simulcast free on the DGPT YouTube channel for the final round only on Sunday, September 5.
DGN Press Conference | Watch
Hear from some of the players before the action gets going during a press conference from 2-4 p.m. ET on Thursday, live on the DGPT's YouTube channel. Here is the tentative schedule for the press conference (all times ET):
2:00 p.m.: Steve Dodge
2:10 p.m.: Jeff Spring
2:20 p.m.: Paul McBeth
2:30 p.m.: Paige Pierce
2:40 p.m.: Ricky Wysocki
2:50 p.m.: Sarah Hokom
3:10 p.m.: Erica Johnson
3:20 p.m.: Kyle Klein
3:30 p.m.: Hailey King
3:40 p.m.: Kevin Jones
3:50 p.m.: Catrina Allen
4:00 p.m.: Connor O'Reilly
Instant Scoring
With more stats than you can shake a stick at, keep an eye on UDisc Live all week for in-the-moment moves from the tournament's stacked DGPT field. 
MVP Open Designated as Phase 3 Event
The MVP Open, as well as the remaining PDGA Elite Series events for 2021, will be operating in Phase 3 of the COVID-19 Requirements and Best Practices for PDGA Elite Series Events.
Post Production Video Coverage
Open Lead Card / Round 1 MPO Feature Card
Ricky Wysocki
Justin Bilodeau
Calvin Heimburg
Kyle Klein
Open Women's Lead Card / Round 1 FPO Feature Card
Heather Young
Jessica Oleskie
Maria Oliva
Erica Johnson
Gatekeeper Media | Subscribe
Open Chase Card / Round 1 MPO Feature Card
Jordan Castro
Cale Leiviska
Matt Orum
Connor O'Reilly
Articles
Check back to PDGA.com daily for a recap of all of the action from the 2021 Elite Series.
Or, you can head to the Disc Golf Pro Tour's home on the internet for daily coverage, too.
PDGA & DGPT Social Media
PDGA
Disc Golf Pro Tour