An Icon Evolves
An Icon Evolves
Now in its 33rd year, the Santa Cruz Masters Cup continues to grow along with the game
Thursday, May 17, 2018 - 13:26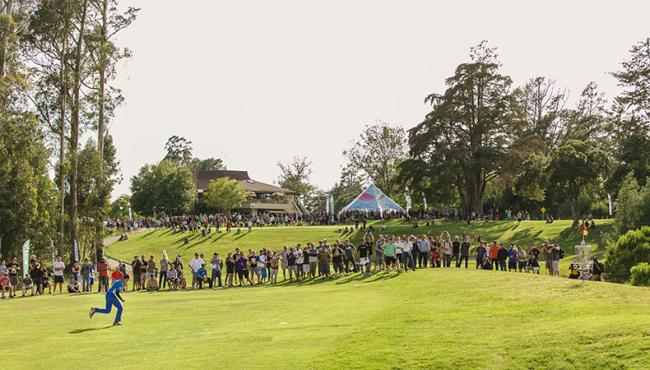 SANTA CRUZ, California – The hard-packed fairways that turn seemingly innocuous landings into an unmitigated disaster. The rolling hills and low-hanging oaks just begging to swallow another sacrifice for the two-meter rule gods.
Top of the World.
DeLaveaga Disc Golf Course is one of the sport's most hallowed venues, and its premier event – the Santa Cruz Masters Cup, the third stop on this season's PDGA National Tour that takes place Friday through Sunday – is embarking on its 33rd year, making it the elder statesman on the professional circuit. And just like (most) people will gradually mature with age, so has this tournament.
With players set to take on DeLa to open the event Friday and Saturday, play once again reaches its culmination Sunday just down the hill at the DeLaveaga Golf Course, a municipal track that tournament organizers rent out for $10,000 for the weekend. 2018 is the third year the golf course has been part of the Masters Cup, and Tournament Director Braden Coolidge said the move was born out of necessity.
"I think what a lot of people don't realize is that we didn't really just want to change the Masters Cup," Coolidge said last week. "We were forced to."
Disc golf has exploded since Tom Schot first erected DeLa in 1984, and as the Santa Cruz spectacle each season has attracted more players, sponsors, and spectators, the event started to outgrow its confines. For all of its charm and history, the venue has its drawbacks.
"DeLa's unique. Not only is the disc golf course itself unique and coveted around the world for how unique it is, it's also entirely limited in terms of facilities. So for running an event there, it's kind of dumb," Coolidge said with a laugh. "Running a major event -- as that demand grew…what changed considerably was the number of people coming to watch the event."
While a bigger crowd is a good problem to have, it's still a problem. Parking at DeLa is limited, and facilities are minimal; nearby residents only have so much patience for the increased traffic that a National Tour event brings; the cell signal is spotty as best and non-existent at worst. And so, with an eye toward not only keeping up with the rest of the modern professional disc golf scene, but also being good neighbors, the golf course was brought on board in 2016.
At first, the idea wasn't universally embraced. Coolidge still keeps handy an Instagram post from Drew Gibson, who lamented the fact that finishing on the golf course stripped the spirit of DeLa from the event. Instead of being defensive, Coolidge took the opportunity to meet with Gibson and listen to his feedback and that of other prominent players. Coolidge also shared his own and espoused the benefits – more space meant more spectators, which eased the financial constraints of holding a National Tour event; plus, there is a full clubhouse (though it's under construction this year) and proper cell service despite being a tenth of a mile down the hill from the disc golf course – and, slowly but surely, has found stakeholders becoming more comfortable with the switch.
"I've taken my licks," Coolidge admitted. "I think people have come around. The top touring pros get it, they understand, and they are the ones that have the most to gain."
One of those pros knows a thing or two about DeLa, given that he grew up there. And Nate Doss, who was born the same year as the Masters Cup and is virtually synonymous with his hometown event, was more open-minded about the tournament's evolution.
"I think there was a very strong knee-jerk reaction to [the move]. And honestly, I just don't think that that was fair," Doss said. "I don't think that was fair to make too big a judgment before it had actually happened.
"Where the first year it was like, 'Oh, I miss DeLa in that final round,' and it seemed like this wasn't how we remembered it," Doss continued, "it was OK because it was moving the sport forward."
Valarie Jenkins, who has been playing the Masters Cup since 2005 and won it in 2008 and 2009, embraced the change and the complementary nature of the event's two courses.
"I think that was their way to modernize this event that's been going on for 33 years," Jenkins said. "…I love playing DeLa. It's one of the most technically challenging courses that we play all year long. It's the scariest terrain that we're throwing our discs on. You have to think on every single shot…it really takes a toll on your mental game much greater than about any other course we play all year long.
"I think it throws in another element to bring us to the ball golf course," Jenkins continued. "I don't know if I love it, but it does make it challenging and you have to be a well-rounded player to play great on DeLa and finish up on the golf course and bring it home. I think it's a good mixture of two completely different types of golf."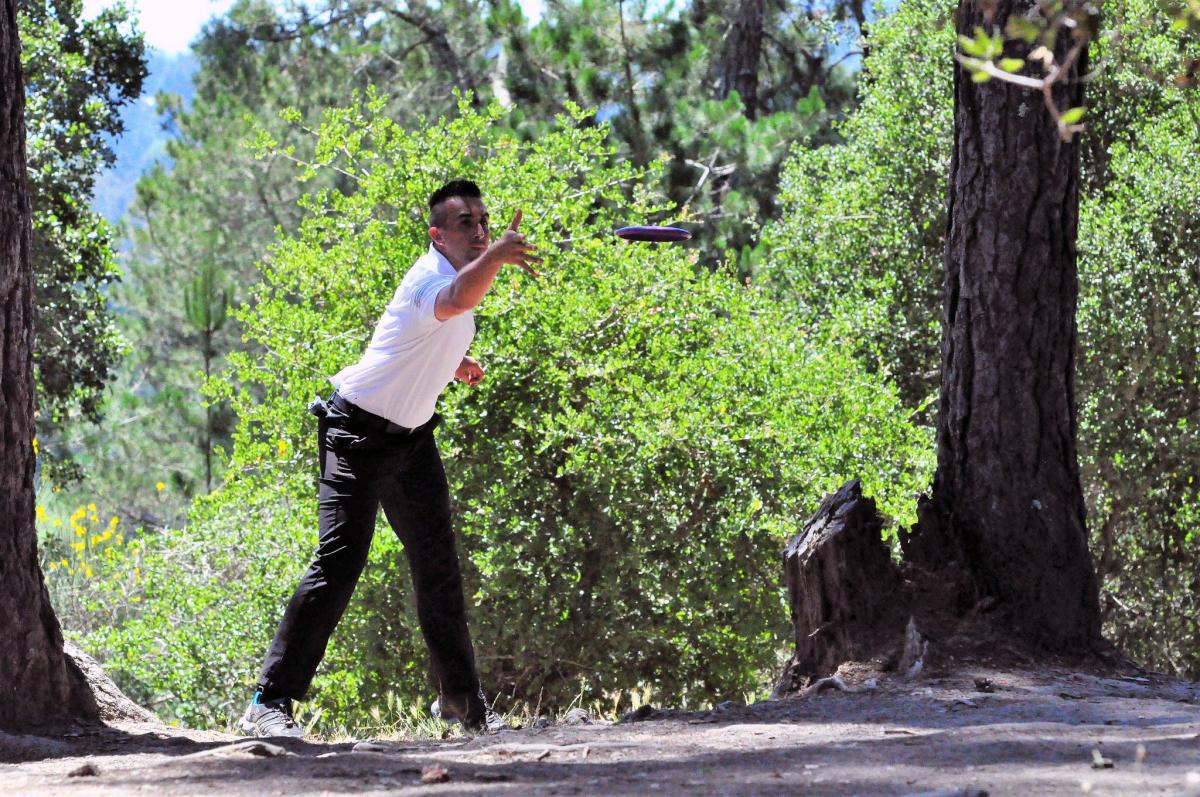 And even with one fewer day of iconic Northern California vistas and heart-pounding approaches, the golf course has received strong reviews from the winner of five of the last six Masters Cups. Paul McBeth ranks the golf course as his second best on tour out of converted tracks, and it held the number one slot until the Emporia Country Club was augmented for the Glass Blown Open a few weeks back.
"I think it was a good change," McBeth said this week on PDGA Radio. "I didn't think anything of it moving over there, that's where it was eventually going. It's still DeLa-esque."
That was the goal for Coolidge in designing the layout with Jon Baldwin: Even if players weren't up the hill on sacred disc golf grounds, they wanted it to feel that way. And with hillside basket placements, use of the available woods, and plenty of risk/reward shots, it achieves that end.
"We were trying to design a course that kept the DNA of DeLa, as we call it, in place," Coolidge said.
Santa Cruz Masters Cup | PDGA National Tour
Dates
Friday, May 18-Sunday, May 20
One round per day
Location
Tee times and scoring
Media coverage
Courses
Friday/Saturday: DeLaveaga Disc Golf Course: 24 holes, par 72, 8,471 feet | Caddy Book
Sunday: DeLaveaga Golf Course: 18 holes, par 60, 8,713 feet / 7,475 feet | MPO Caddy Book | FPO Caddy Book