Hammes Jumps to Two-Stroke Lead at DeLaveaga
Hammes Jumps to Two-Stroke Lead at DeLaveaga
National Tour - Masters Cup MPO Day 1 Recap
Saturday, May 29, 2021 - 02:47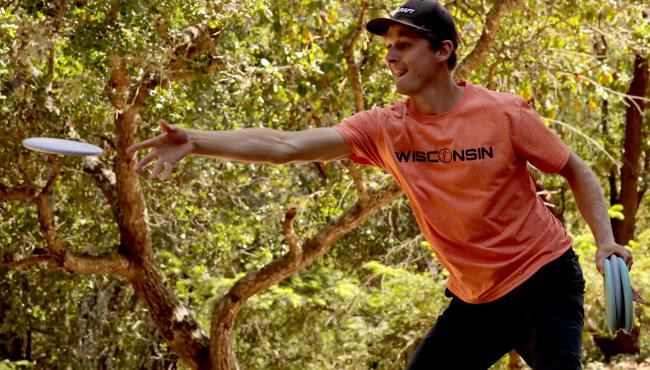 SANTA CRUZ, California – Finding the momentum and riding it through the ups and downs is a big key at DeLaveaga Disc Golf Course.
Adam Hammes did just that.
After a blistering start, Hammes kept it rolling and turned in a bogey-free, 14-under 61 opening round to jump to a two-shot lead at the 35th Annual Santa Cruz Masters Cup presented by Innova, the third PDGA National Tour stop of the season.
"Everything was working," Hammes said after this round, which checks in with an unofficial 1076 rating. "I started off hot – I think six through seven. I was just trying to throw smooth shots, take an extra deep breath on every teebox and try not to find trouble and if I did, just tried my best to get up and down. I did pretty good with that."
Even with the strong start, a par-saving putt on hole 8 set the stage for the remainder of the 24-hole track.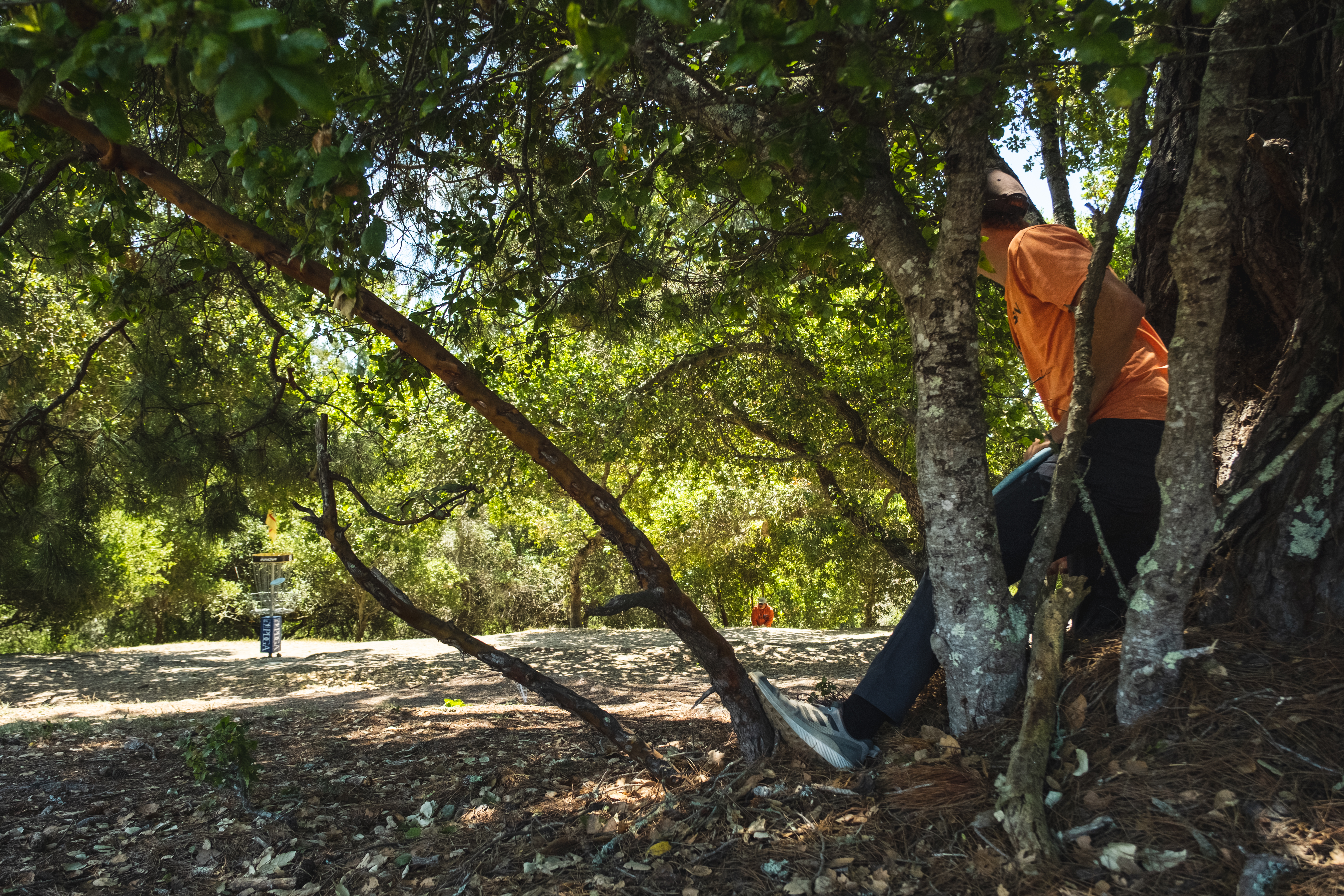 "I threw a teeshot that hit the first grouping of trees then I threw a sidearm that caught a root and jammed into a cluster of trees and then made an insane 50-footer from a knee, probably my craziest putt of the year so far," Hammes recalled. "After that hole, if that putt was going to fall, it was like, wow, every putt is going to fall. If I can make a long putt early in the round, then it's usually good for my putting the rest of the round. It definitely fired me up."
Hammes leads Kevin Jones by two strokes and a trio of players – Jeremy Koling, Kyle Klein and Brady Och – by three strokes.
Koling had a similar moment as Hammes early on.
"Today, the putting was pretty good," Koling said. "I made a 75-foot putt on the third hole and from then on, the basket seemed bigger than it normally feels. The drives were pretty good and, for the most part, I didn't have any bad luck. The only bogey I took was just a pretty bad putt, a short one, which is funny that putting was also my strength for the day."
Paul McBeth, Ricky Wysocki and Alden Harris round out eight players who opened with rounds in the double digits below par. Overall, DeLa averaged just over four strokes under par on the day, according to UDisc.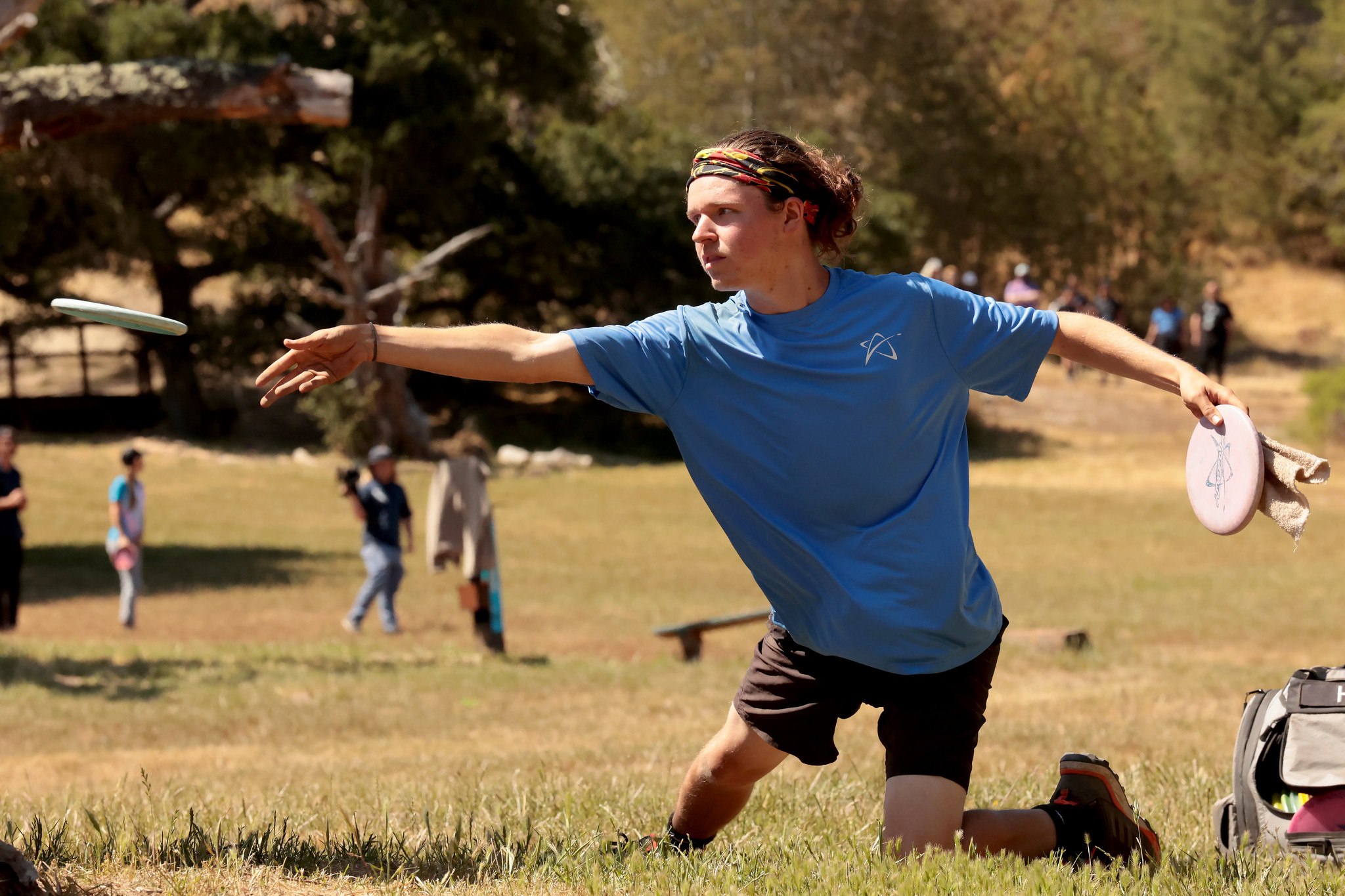 Harris, a Woodstock, Georgia native, is at DeLa for the first time and used the cautious approach that this course, with its cliffs, roots and hardpan ground, demands. Harris hit back-to-back putts right at 50 feet in a four-for-four stretch to set the early pace in the clubhouse.
"I definitely was careful with a lot of my putts," Harris said. "I had a few death putts and I was giving them a safe run. I love it out here, it reminds me a lot of my home course."
Hammes, Jones, McBeth, Harris, Drew Gibson (68), Trevor Harbolt (69), Alan Wagner (69), Chris Clemons (69) and Tim Barham (69) all went bogey-free on the day.
There was one ace, Paul Oman on the 215-foot hole 11. Paul Ulibarri carded the only eagle of the day with a Circle 1 putt on the 411-foot, Par 4 14th.
Hammes went 100% from C1X and his one scramble resulted in a 49-foot putt on hole 4, the infamous 'Top of the World' hole at DeLa. Jones led the field in strokes gained tee-to-green at 7.30, ahead of Wysocki in second at 5.82, according to UDisc.
While things like speed control and angle play a huge part of the game at DeLa, the mental game is just as crucial and that's an area that Hammes said has been a focus of late.
"Coming from DDO, I learned a lot there about my mental game and what it takes to stay consistent," he said. "I came out with the game plan that I wasn't getting mad at a single bad break, a single bad shot. I told myself that I was going to play this course out with a good attitude. That's what I did today and I think that was part of the reason I shot like I did."
Hammes, Jones, Koling and Klein tee off at 12:52 p.m. PST for Round 2. Follow the action on UDisc Live and PDGA Social Media: Facebook, Twitter and Instagram.