Gannon, King, Hokom, Young Reach Finals
Gannon, King, Hokom, Young Reach Finals
2021 DGPT Championship - FPO Semifinal Recap
Saturday, October 16, 2021 - 23:42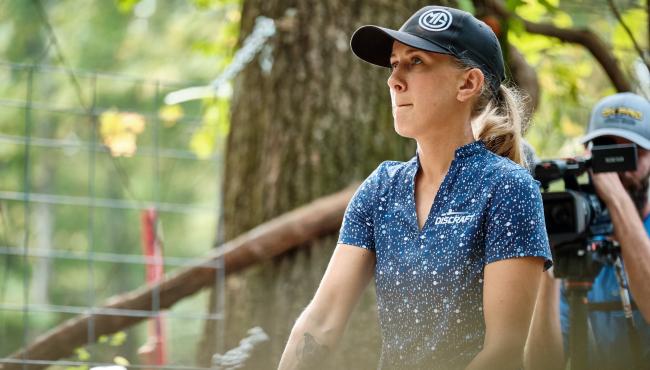 Missy Gannon had her spot in the finals of the 2021 Disc Golf Pro Tour Championship presented by Guaranteed Rate locked in by the time she was putting on hole 18 on Friday.
She ran it anyway.
"It's going to be a battle at the end," Gannon told Jamie Thomas of the Disc Golf Network. "Making that 55-footer might actually mean something. That's why I gave it a run, to make sure I had a practice putt in there."
Gannon finished with the only bogey-free round of the tournament so far at Hornet's Nest, shooting a 5-under 60 to advance to Championship Sunday as the highest seed left standing: No. 3.
She'll be joined by Hailey King, who also had a 5-under round in the semifinals, as well as Heather Young, the ninth seed and Sarah Hokom.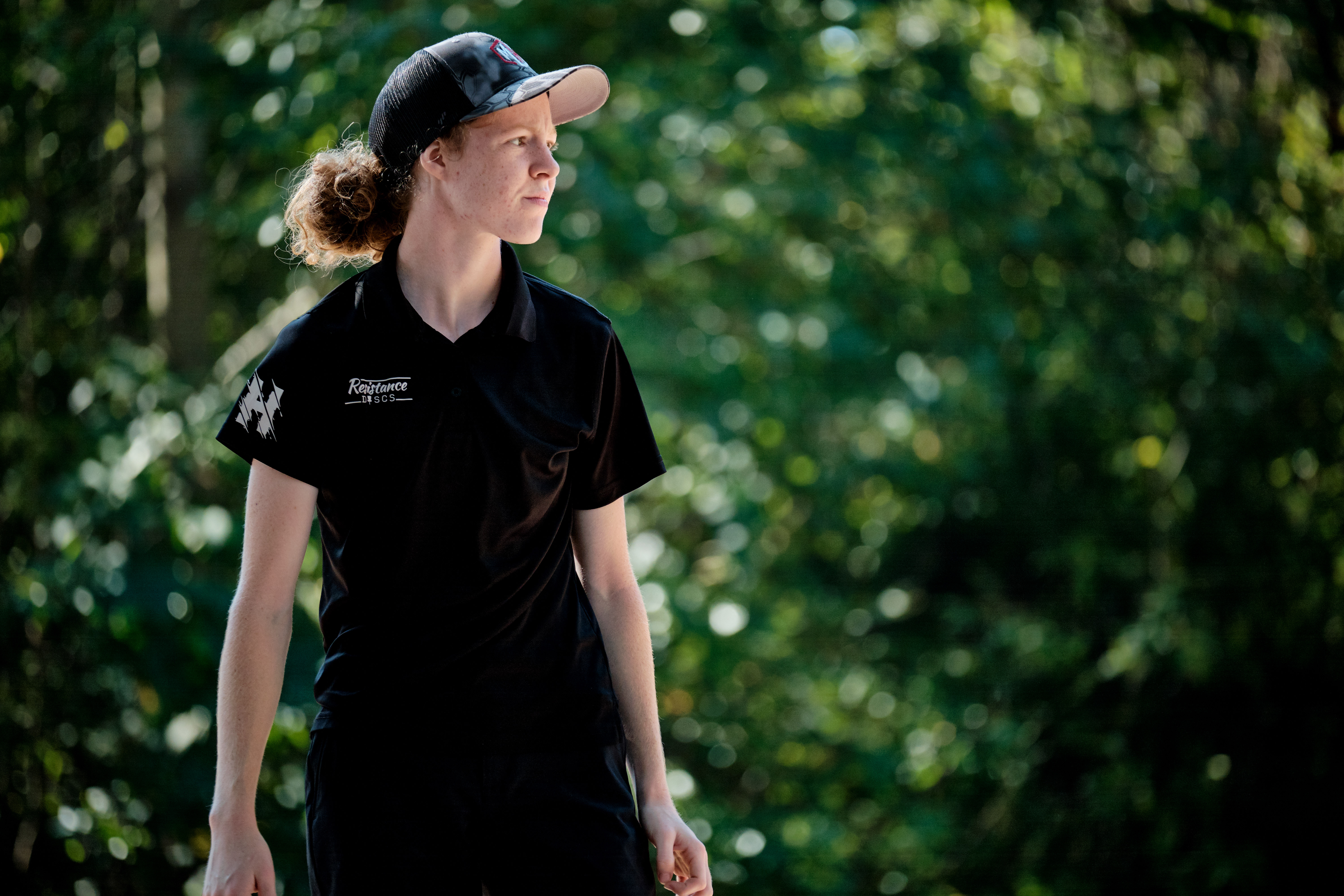 Top-seeded Paige Pierce and second seed Catrina Allen finished at even and two-over, respectively.
"I feel great," Gannon said. "I had no expectation and I'm just really excited to compete at this event and be able to make it through to another round."
That other round is the finals, with a recording-setting top prize of $30,000 on the line in Charlotte.
Young, who had the hot round of 60 in Friday's quarterfinals, was stellar from deep on the putting green, going 4-for-4 from Circle 2, including three 50-foot putts and a big bogey-saving putt from 40 feet on 16, a tricky hole for the lefty. She added a birdie-birdie finish for a 3-under round on Saturday.
"Today was crazy," Young said. "I didn't start out as well as yesterday, but I went birdie-birdie to finish so I'm pretty excited right now.
"I hit a 40-footer up the hill on hole 4 to get a birdie and get back on a better train of thought and mentally ready to keep going. That made a big difference."
Gannon started with four birdies through the first six holes before seven-straight pars. King, meanwhile, was three-under through six holes before carding bogies on hole 8 and 9. She bounced back with five birdies over the next eight holes.
Hokom built a 5-under scorecard before two bogies to finish.
But the scores reset one more time and the final round of the 2021 season is anyone's game, a fitting end to a season of parity in the FPO division.
Live coverage of the DGPT Championship begins at 10 a.m. on the Disc Golf Network.