In Control on Moving Day
In Control on Moving Day
2023 DGPT - Portland Open Round 3 Recap
Sunday, June 4, 2023 - 02:15
A few things were under control on Saturday at Glendoveer Golf Club.
Kristin Tattar kept the lead, and Sai Ananda and Juliana Korver kept pace. Adam Hammes bounced back with a hot round on a day that, in his own words, felt easy at the 2023 DGPT — Portland Open presented by Latitude 64, an Elite+ event.
"It just felt like every shot that I stepped up to, I was in full control of it," Hammes said. "Never really got nervous on any of them and I executed quite a few. Every time I had the disc in my hand, it felt easy today."
Lead Card Performances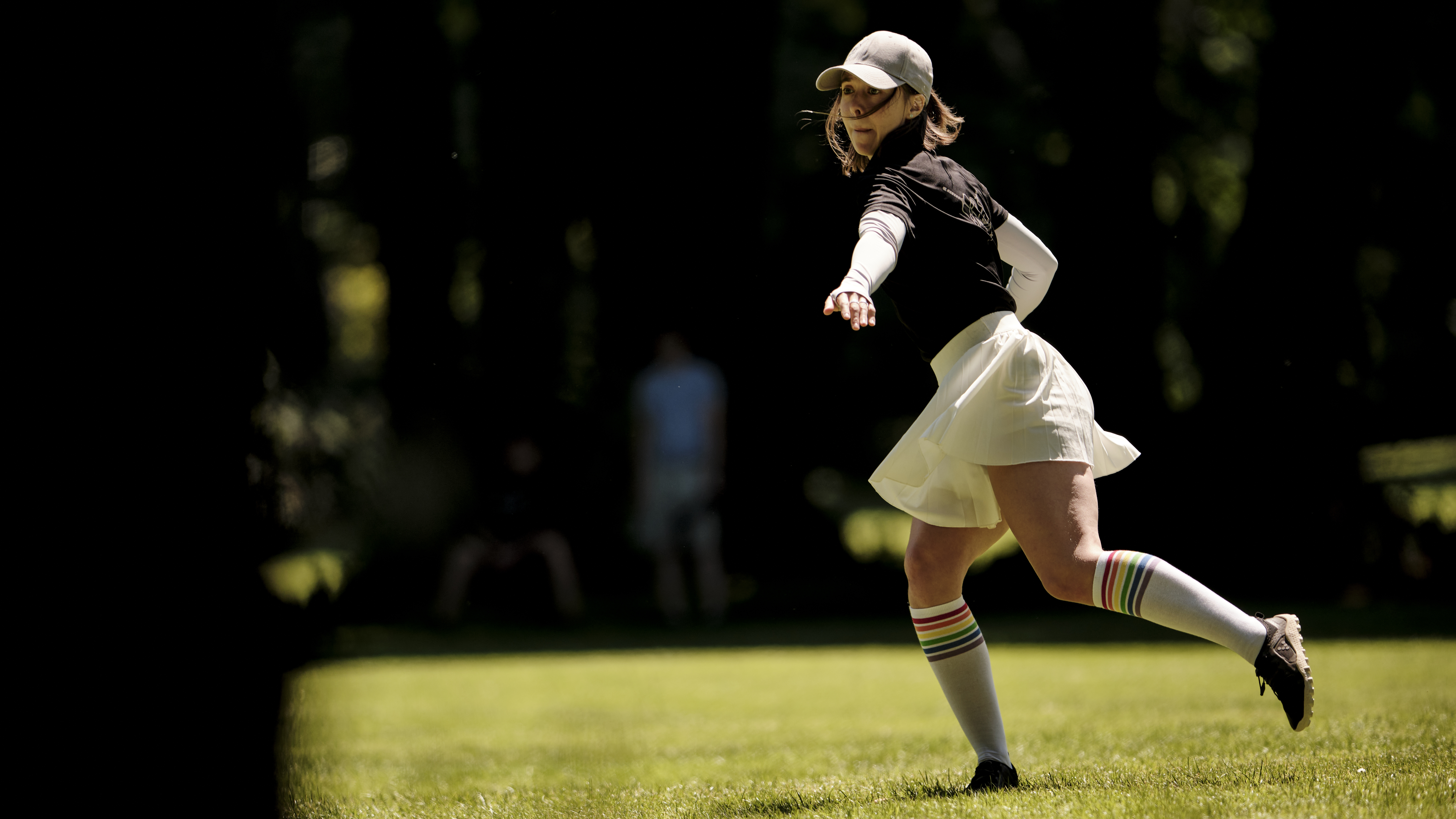 Ananda matched Tattar's 7-under for the hot round of the day to keep Tattar's lead at six strokes. Ananda is in solo second place at 15-under.
Korver followed with a 6-under round to keep her spot on the lead card for Sunday's finale. Korver, who took down the FP50 title at the Tim Selinske U.S. Championships a week ago for her 10th PDGA Major, is third in strokes gained tee-to-green (13.59) and in circle 1 in regulation, according to UDisc. With an improved putting percentage as well, Korver said every area of her game felt in control.
"With the exception of one hole, I really felt that everything was working well to my advantage," Korver told DGN's Terry Miller. "It feels like everything is working well."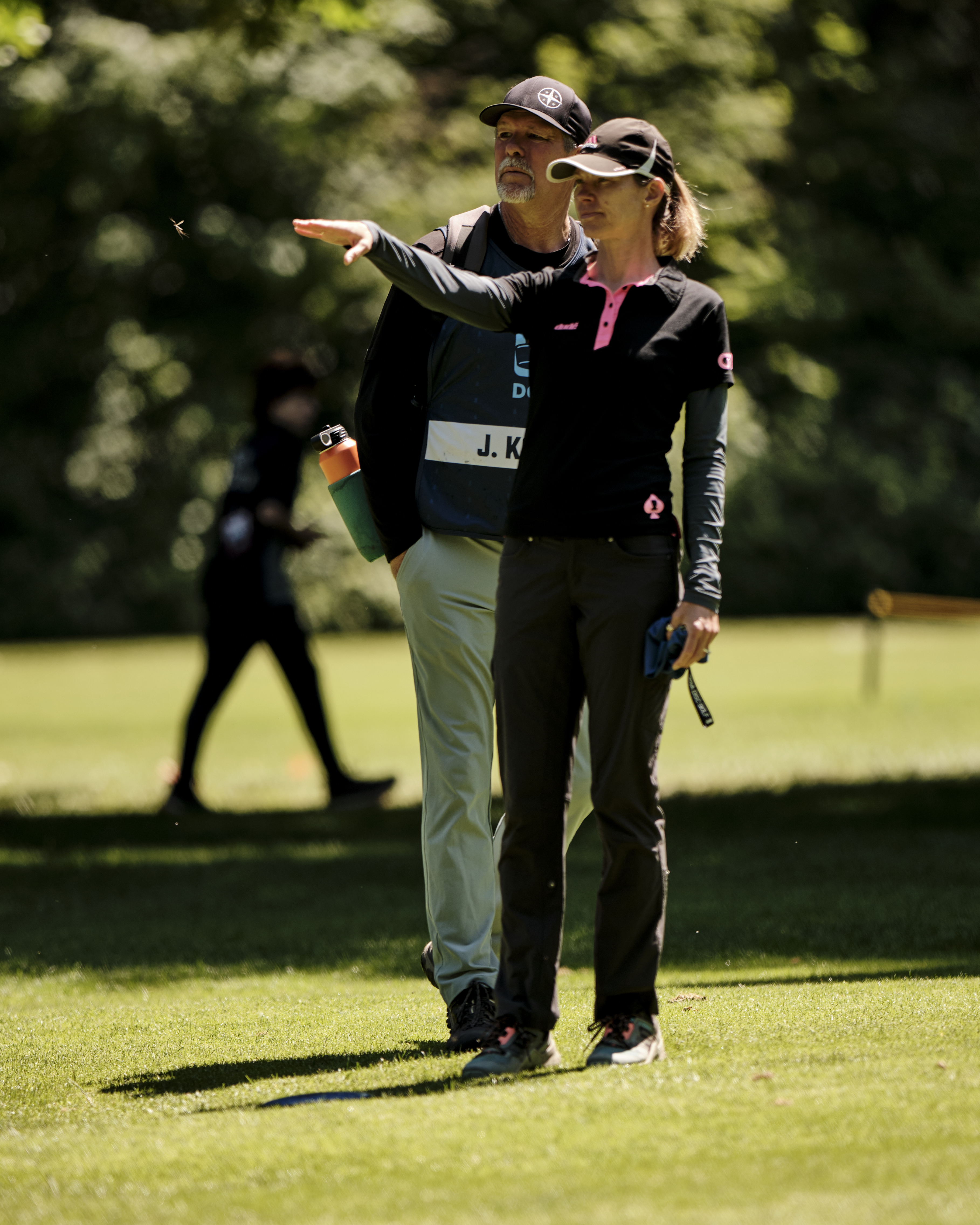 She smiled when talking about expectations on Championship Sunday.
"My expectations were to make the cut," Korver laughed. "It's all just a big bonus. I hope that I can throw some good shots in front of the crowd again, just enjoy it and try to stay in the moment."
Korver had nine birdies on Saturday, second to Missy Gannon (10), who re-joins the lead card in solo fourth at (-11).
Race to the Finish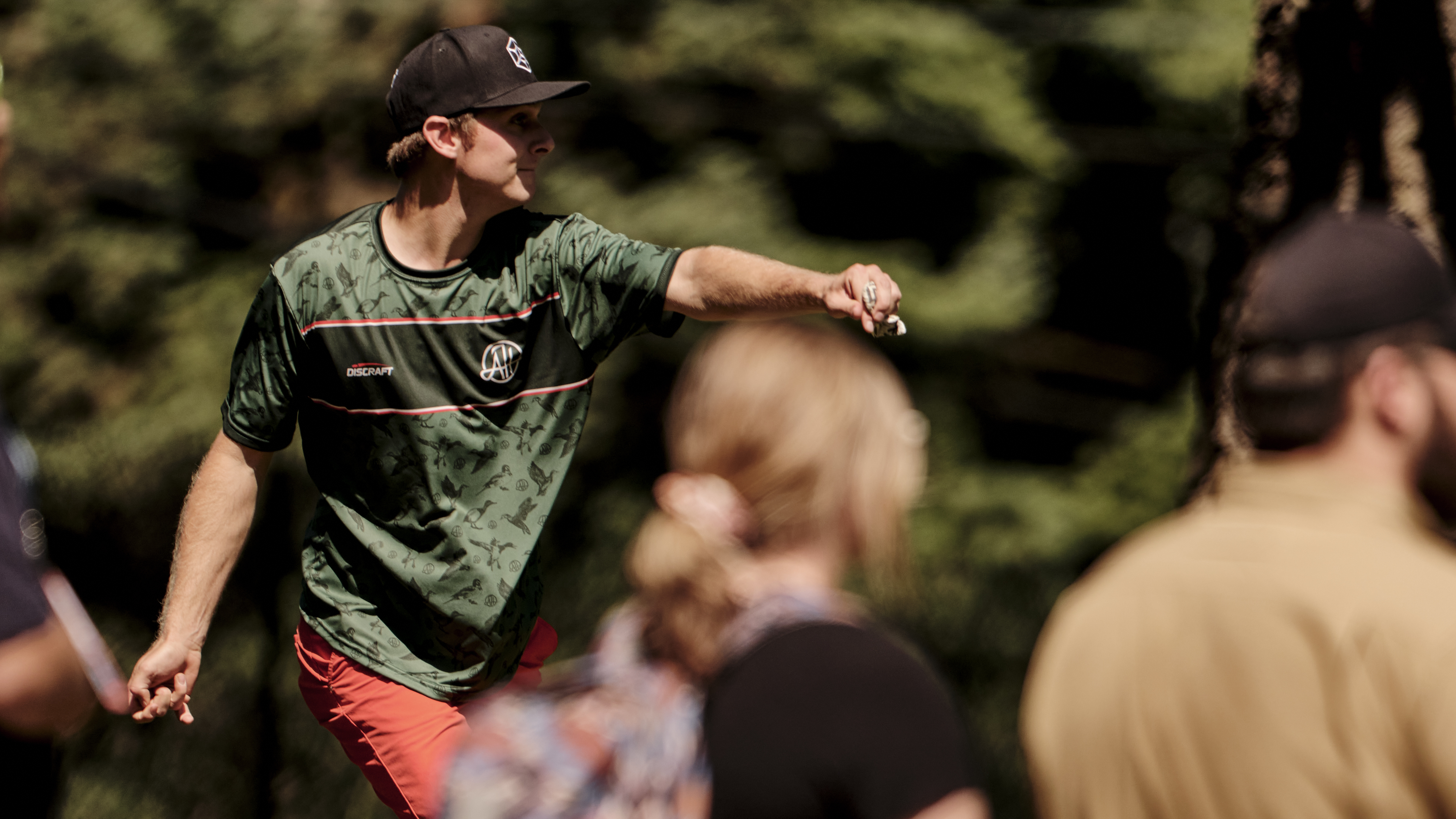 As it's been all week in Portland, the lead is slim. Hammes' 10-under round on the East course gives him a one-stroke lead heading into Championship Sunday. Hammes fell to the third card from a share of the lead on Friday.
Hammes birdied six-straight around the turn and went three-for-four to finish for a 10-under round, the best in the field by one stroke.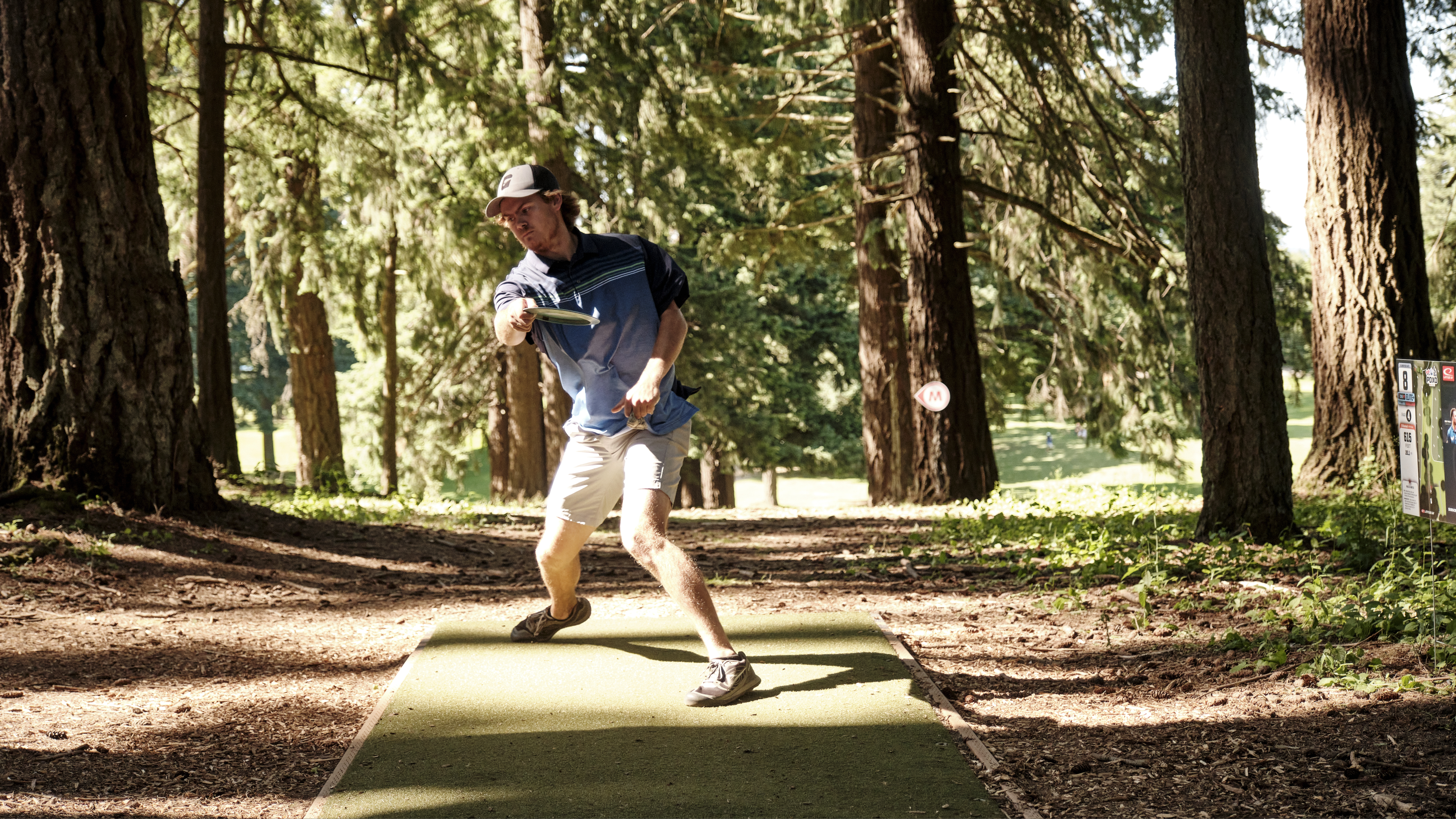 Aaron Gossage kept his spot on the lead card for the third-straight day and is tied with day-two leader Corey Ellis one stroke back at 20-under. James Proctor jumped three spots into a tie for fourth with a 7-under round.
Alden Harrris and Isaac Robinson join Proctor at 18-under, three back. Ezra Aderhold and Anthony Barela both shot 9-under to jump seven and 13 spots, respectively, to round out the chase card.
FPO coverage begins at 12 p.m. ET with Tournament Central. Lead card tees at 12:55 p.m. ET on the Disc Golf Network. Tournament Central begins at 5:30 p.m. ET for MPO with the lead card teeing at 6:25 p.m. ET.